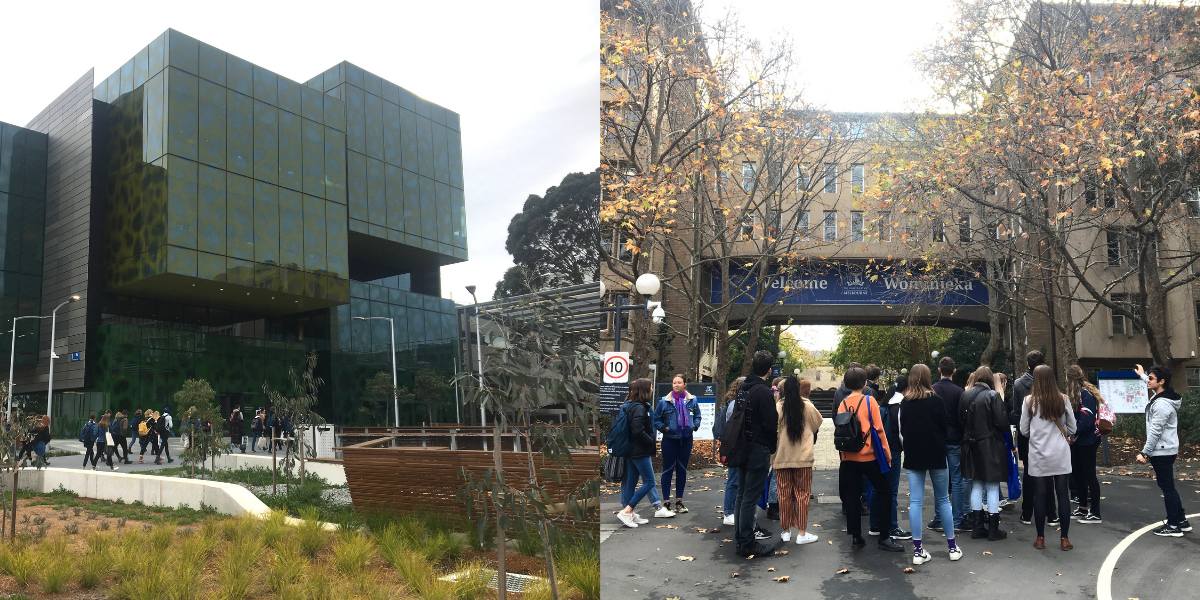 "Keep your options open, even if you think you know what you are going to do"
What does maths have to do with the Ebola virus?
Everything! According to Prof. James McCaw, from The University of Melbourne, maths plays a big part in stopping an epidemic in its tracks. To determine how diseases spread, you need to bring together mathematics and statistics and collaborate with governments to save lives.
This was one of the fascinating topics our 2019 alumni learnt about at the first National Youth Science Forum (NYSF) NYSF Connect event held in Melbourne last week.
A group of 90, 2019 alumni headed to Melbourne to discover more about campus life and offerings at The University of Melbourne and Monash University.
On day one students met six NYSF alumni (Miguel Arrieta, Stacey Lo, Tara Graves, Liam Azara, Olivia Jaconelli and Michael Beards) currently studying at Monash, who shared their experiences, insights and general advice during a panel discussion.
NYSF 2013 alumnus Michael Beards is currently doing a PhD in Chemistry at Monash. He said he saw the value of programs such as NYSF Connect.
"I think the students can learn a lot from people who are currently in University and have similar interests to them. The world has changed a lot since their parents and teachers grew up, and the slightly older alumni give them a fresh perspective in a rapidly changing system."
The remainder of the day included on-campus visits and a selection of workshops including, busting climate change myths, learning about the success of Monash's Nova Rover team at the recent International University Rover Challenge in Utah, lessons in possibility Vs probability and exploring their cognitive abilities at the new $81 million Biomedical Learning and Teaching Building.
The day ended with the opportunity to socialise at a Monash movie and pizza night.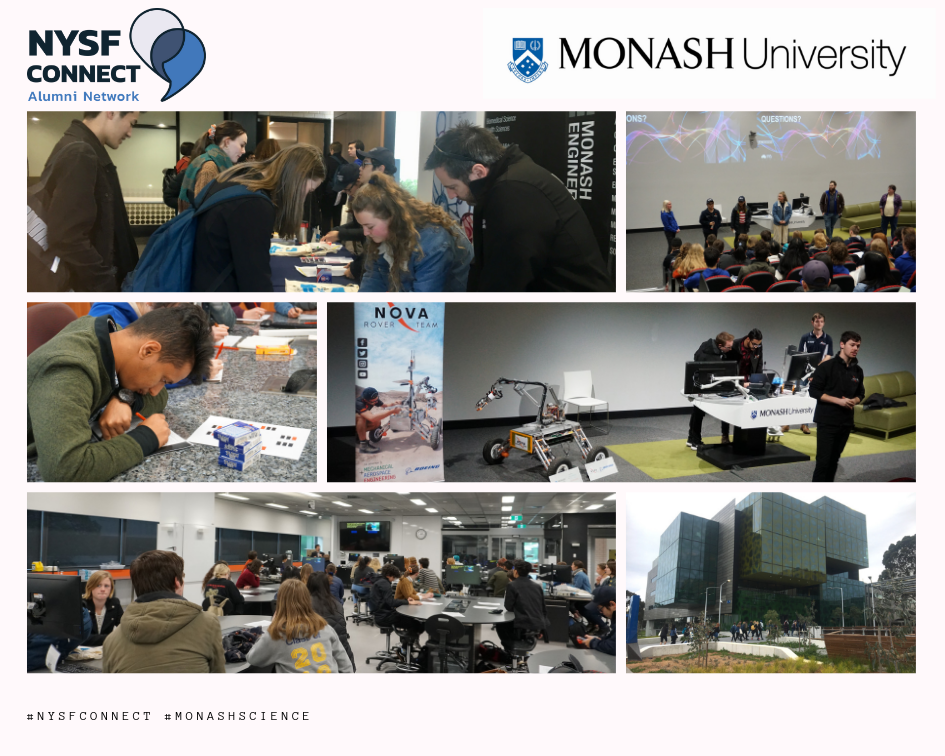 On day two it was The University of Melbourne's turn to showcase their campus and courses on offer. Following a campus tour, participants learnt about artificial intelligence and machine learning, research highlights from the Faculty of Medicine, Dentistry and Health Sciences, science game changers and extreme climates.
NYSF 2013 alumnus, Benjamin Seager, is completing a PhD at The University of Melbourne studying Malaria.
Benjamin said he chose research because of the pursuit of knowledge, the constant challenges, being around like-minded people, being able to discuss cool and interesting science, to be creative and share scientific work, be an independent worker, and to get to work and collaborate with very smart people.
And some advice Benjamin had for our newest alumni ...
"Keep your options open, even if you think you know what you are going to do."
Our 2019 alumni have gained a much clearer picture of some of the science that is going on at these two Melbourne universities. We're sure they will have a lot to ponder over the next few months.
Thanks to Monash University, The University of Melbourne and our alumni for educating and inspiring our 2019 cohort.