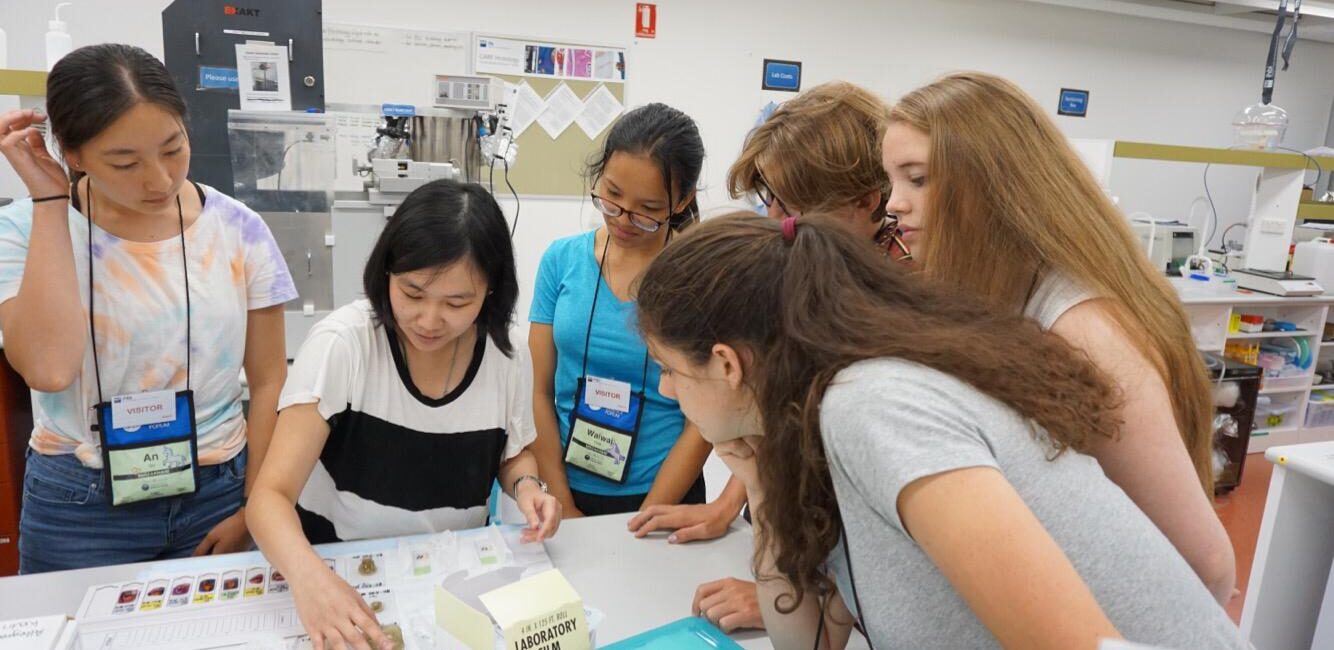 The National Youth Science Forum (NYSF) is delighted to announce an exciting new two-year partnership with global healthcare company, Organon. Organon's purpose is to help women and girls achieve their full potential through better health, and by addressing gender-related disparities in health, building a more sustainable future for women, families, economies and society.
The new partnership shows Organon's commitment to inspire young Australians to engage in science and technology futures.
Thanks to the support of partner organisations such as Organon, the NYSF can deliver a variety of immersive experiences to encourage young people in their passion for science, technology, engineering and maths (STEM), and showcase the range of study and career pathways available.
The partnership between the NYSF and Organon represents a strong alignment of values between the two organisations. Central to this is a shared passion for supporting equity, diversity and inclusion in STEM, in particular advancing gender equality.
NYSF CEO, Dr Melanie Bagg, thanked Organon as a new supporter of the NYSF.
"We are delighted to welcome Organon as a new funding partner. Partners enable the NYSF to continue to provide the immersive and life-changing experiences we are renowned for, ensuring we connect young people with the broadest possible range of STEM careers and how to get there."
Organon is a leader in the global healthcare industry, with a focus on a better and healthier every day for every woman. Organon supplies medicines and other products to more than 140 markets around the world, across a range of areas including reproductive health, heart disease, dermatology, allergies and asthma.
"As a company solidly grounded in innovation and science, we are committed to today's students as leaders of the future, solving the world's most important challenges. To do this, we need creative, lateral, innovative, and original thinkers. Organon is proud to partner with NYSF in supporting the talents and participation of all people with a diversity of genders, ethnicities, sexual orientations, perspectives, backgrounds and cultures to participate in science", said Nirelle Tolstoshev, Managing Director, Organon Australia.
Organon will share its experience and expertise with NYSF students and alumni during the NYSF Year 12 Program and NYSF Connect alumni program.
"We look forward to the contribution Organon will bring to our programs. Participants will learn about Organon's research and innovations that aim to address the unmet healthcare needs of women around the world", said Dr Bagg.
"Often school students have limited awareness of what careers they can enter to help others and make a tangible difference in their communities. Real-life industry insight from organisations like Organon helps our students meet real STEM professionals and explore a broad range of jobs in healthcare, pharmaceutical and the medical sector."
The NYSF would like to sincerely thank Organon for its support, and we look forward to working together over the next two years to connect young Australians with diverse science and technology pathways.