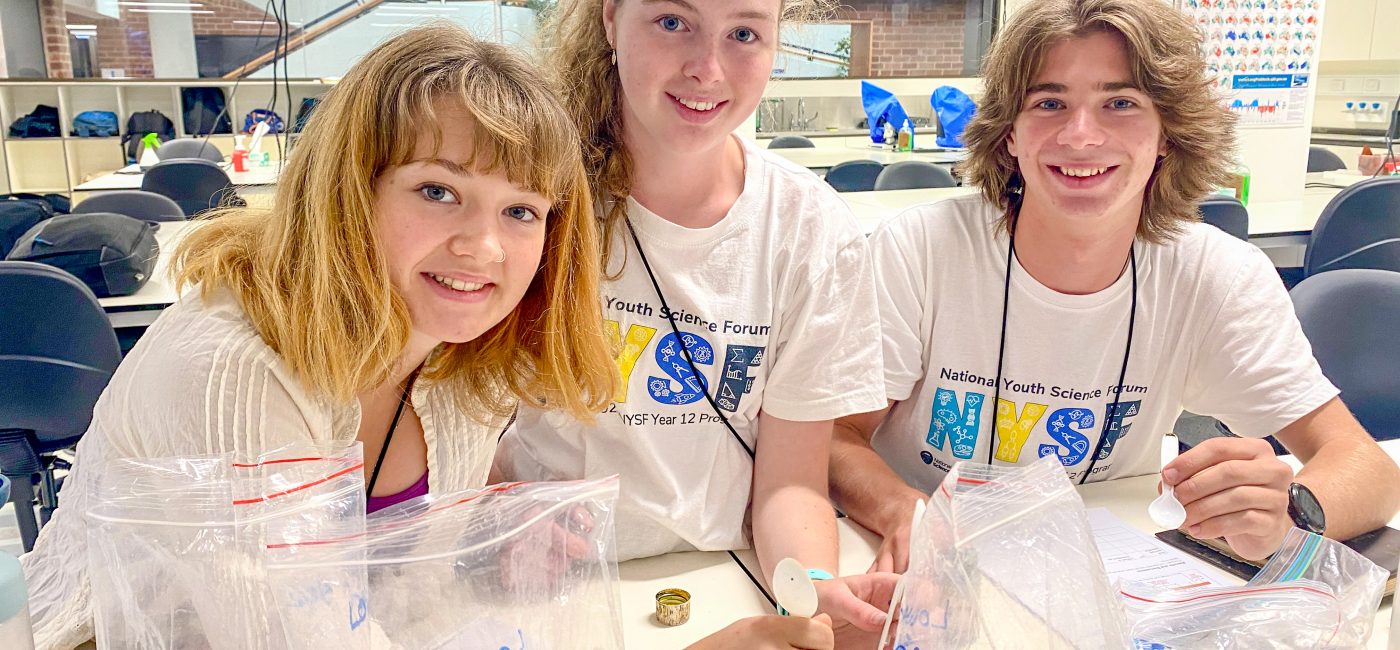 The National Youth Science Forum (NYSF) and The Australian National University (ANU) are pleased to announce the continuation of their long-standing partnership for another five years. This partnership has been instrumental in NYSF's work to connect young Australians with diverse science and technology futures and in fostering diversity, equity, and inclusion amongst our future STEM workforce.
Celebrating a long history as the inaugural host university for the NYSF Year 12 Program, the ANU has provided valuable insights into the latest STEM research, access to key networks, and to a wide range of facilities and venues.
The partnership provides opportunities for ANU students and staff to share their expertise with young people and showcase a myriad of career and study pathways to the next generation of STEM professionals. Participants delve into a world of research, discovery, and innovation opportunities through these close connections. Staying on campus also helps students gain an insight into what it's like to study and live in at a university; this is particularly valuable for the ~40% of NYSF participants from regional and remote areas of Australia.
Thanks to ANU and a range of other NYSF funding partners, over 15,000 NYSF alumni since 1984 have explored STEM jobs are out there and the pathways they can follow to get there. Thanks to these partnerships, NYSF has been able to ensure that young people from backgrounds traditionally underrepresented in STEM are inspired to follow their science and technology future.
Professor Grady Venville, Deputy Vice-Chancellor (Academic), said that, "ANU is proud to be a sponsor and collaborator with NYSF. It is wonderful to see the excitement and motivation that the NYSF inspires in young scientists of the future. The ANU Director of the Research School of Physics, Professor Tim Senden, and the Dean of the College of Health and Medicine, Professor Russell Gruen, are both accomplished NYSF alumni. The strategic inclusion of students from regional and remote Australia in the NYSF is to be celebrated and we welcome students from all parts of Australia to consider studying science at ANU."
Dr Melanie Bagg, CEO of NYSF added, "The partnership with ANU is such a special part of NYSF's programs. We are so excited to continue working together to provide these experiences for future generations of NYSF participants. The ANU brings talented students and staff, state-of-the-art facilities and access to cutting-edge research in a wide range of fields.
"NYSF participants benefit from the spark of curiosity that ignites when they hear about new pathways from ANU researchers and can see themselves in STEM areas and jobs they've never even begun to imagine. Indeed, the number of NYSF alumni that go on to win scholarships, awards and then study and work at ANU speaks volumes about the importance of the relationship.
"The NYSF would like to sincerely thank ANU for its support and we look forward to working together to support a further 15,000+ young Australians to connect with their STEM future."

Interested in becoming an NYSF Partner? For more information contact nysf@nysf.edu.au.