"Being awarded a Tuckwell Scholarship ... takes so much stress off both myself and my family going into university next year, especially coming from a small country town"
On 14 July, the 2018 Tuckwell Scholars were announced and the National Youth Science  Forum (NYSF) is very proud to see six of our own alumni amongst the successful candidates.
The Scholarships are funded by the largest ever contribution from an Australian to an Australian university.  Graham and Louise Tuckwell started the Tuckwell Scholarships with a commitment worth $50 million in February 2013.  The contribution has now been more than doubled to be worth around $100 million.
The Tuckwell Scholarship awards students approximately $21,700 for each year that they study at the Australian National University, for a maximum of five years. Students receive a range of additional support including but not limited to: an allowance to assist with relocation costs to move to Canberra, funds to support a yearly trip home thereafter, financial support for parents/family to visit once per year, a guaranteed place at ANU-approved student accommodation, as well as mentoring and other leadership development opportunities.
"I feel extremely excited and incredibly fortunate to have been offered such an amazing opportunity. I think the scholarship will have a huge impact on my future, providing mentoring and guidance - in addition to financial support - that will allow me to grow both academically and personally." Harrison Rieck 2017 NYSF alumni
Scholarships are awarded to students from all over Australia, who come from a wide range of backgrounds and are interested in a variety of different study paths. The competition was tough for the 2018 round, with 785 applications and only 25 scholarships awarded. The selection process involves three stages, with the final stage involving an interview. This is now the fourth year the scholarship has been awarded, and also the fourth time that NYSF alumni have been amongst the recipients.
"Being awarded a Tuckwell Scholarship is beyond imaginable and takes so much stress off both myself and my family going into university next year, especially coming from a small country town." Gemma Nunn 2017 NYSF alumni
A huge congratulations to all the NYSF alumni offered Tuckwell Scholarships for 2018: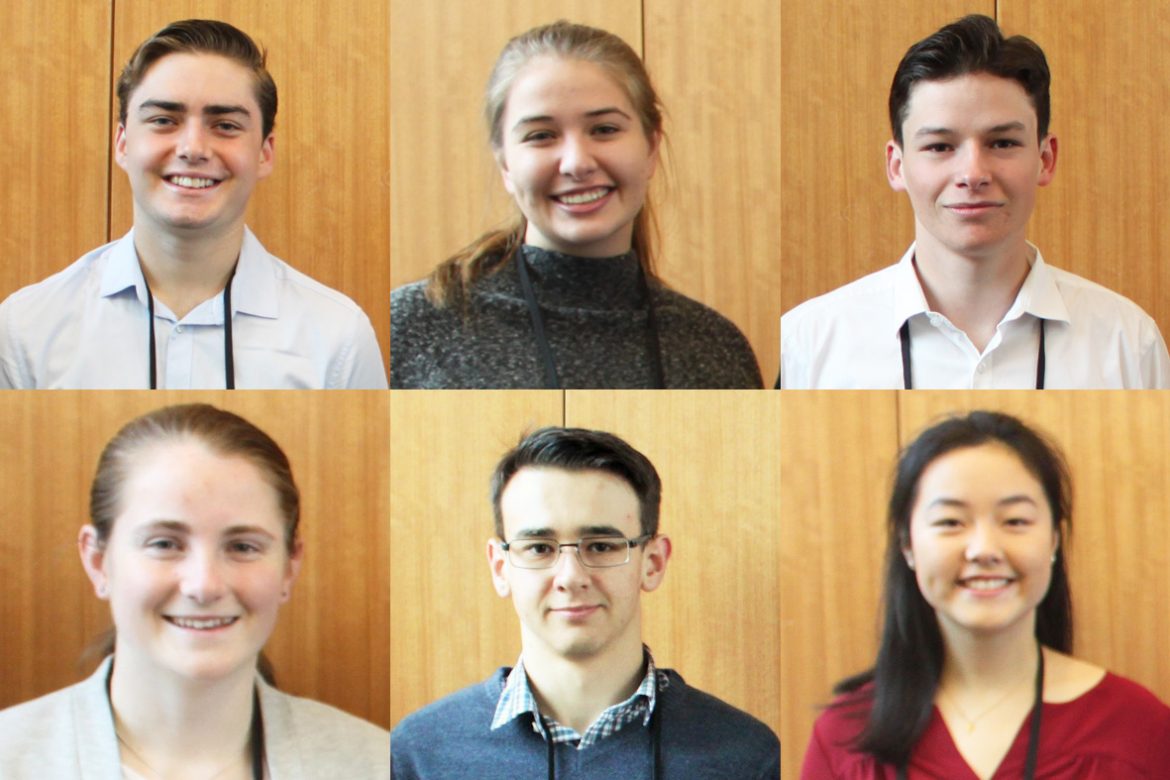 Gemma Nunn – Bordertown, SA
Hayley Yates – Carnegie, VIC
Harrison Rieck – Greenslopes, QLD
Noah Hindes – Cedar Grove, QLD
Jade Lin – Sydney, NSW
Toby Tasker – Sydney, NSW
Information about the Tuckwell Scholarships and how to apply is available here http://tuckwell.anu.edu.au/scholarship