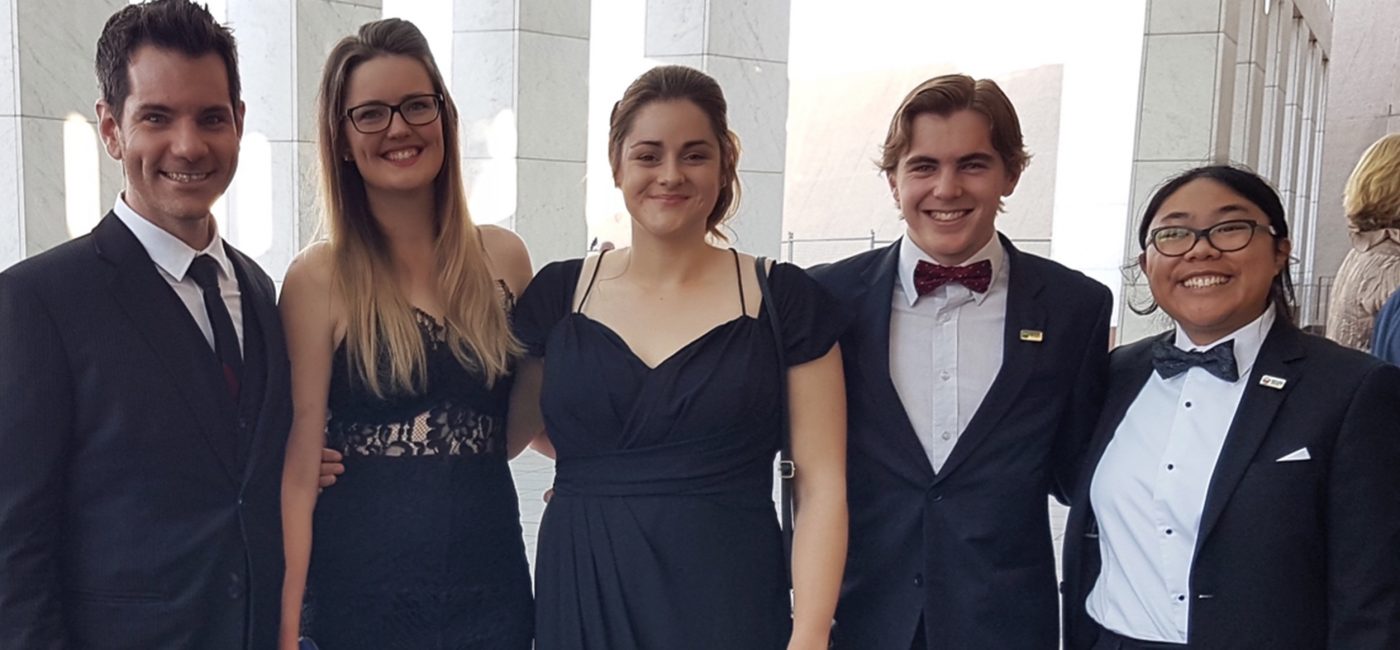 NYSF alumni are always in the room
NYSF alumni were honoured to attend the Prime Minister's Prizes for Science Gala Dinner at Parliament House this week.
The Prime Minister's Prizes for Science are Australia's most prestigious and highly regarded awards for outstanding achievements in scientific research, research-based innovation and excellence in science teaching.
The Prime Minster, the Hon Malcolm Turnbull MP and the Acting Minister for Industry, Innovation and Science and the Minister for Women, Senator the Hon Michaelia Cash officiated at the Awards Ceremony which featured each of the awardees and outlined their achievements.
The recipient of the the Prime Minister's Prize for Science, Professor Jenny Graves, AO is the first individual woman to be honoured as the recipient of this prize.
Professor Graves is the Australian Academy of Science's representative on the NYSF Council, and has spoken at various NYSF activities over the past several years.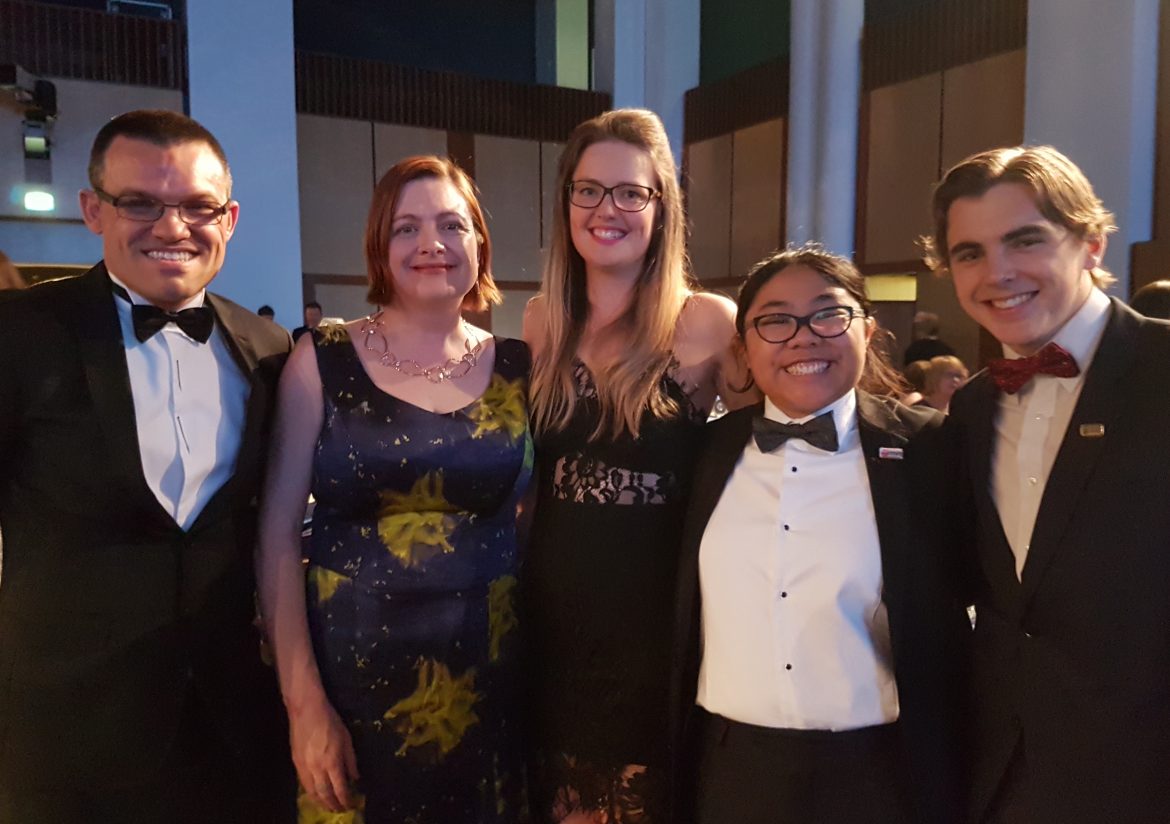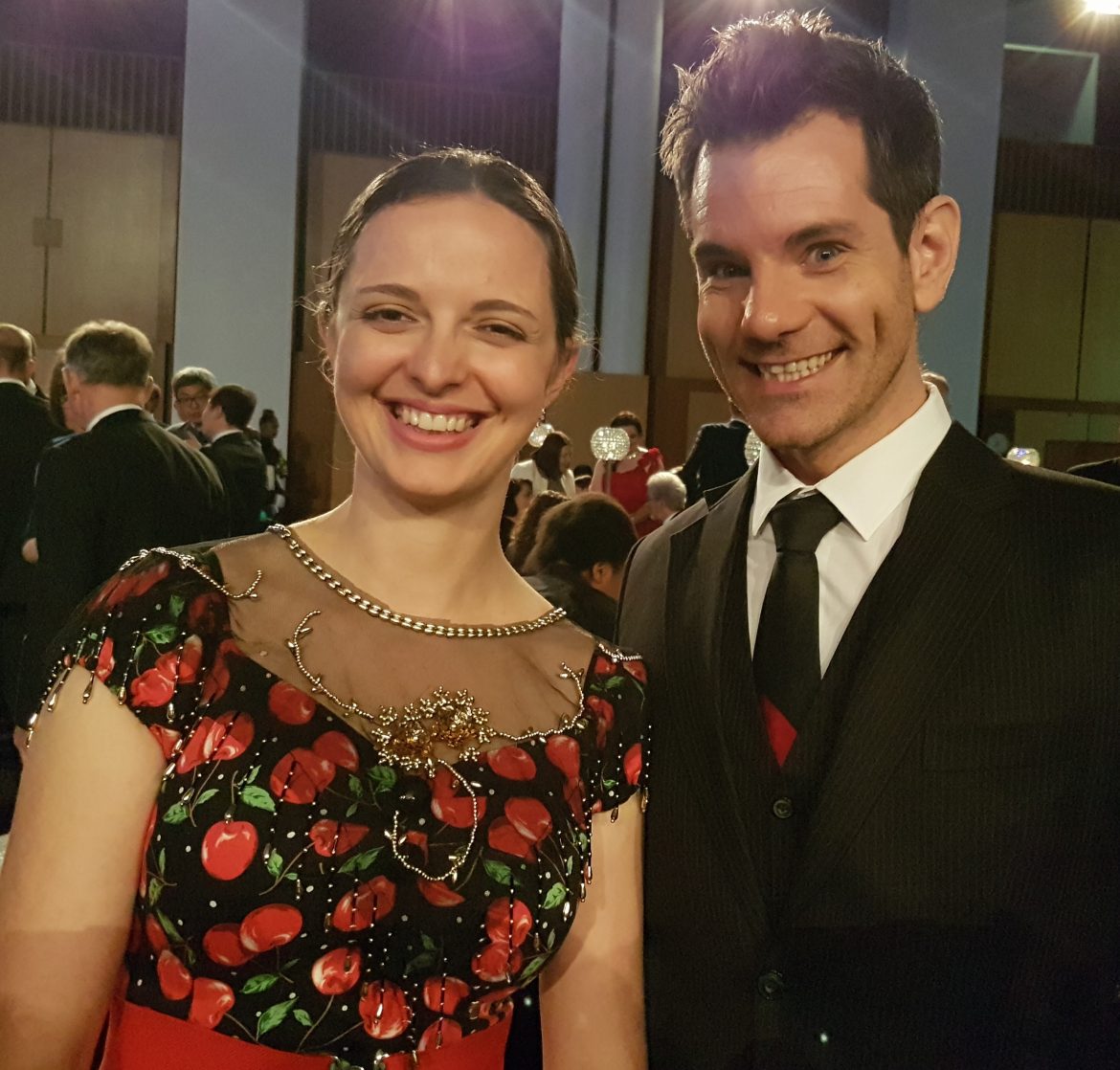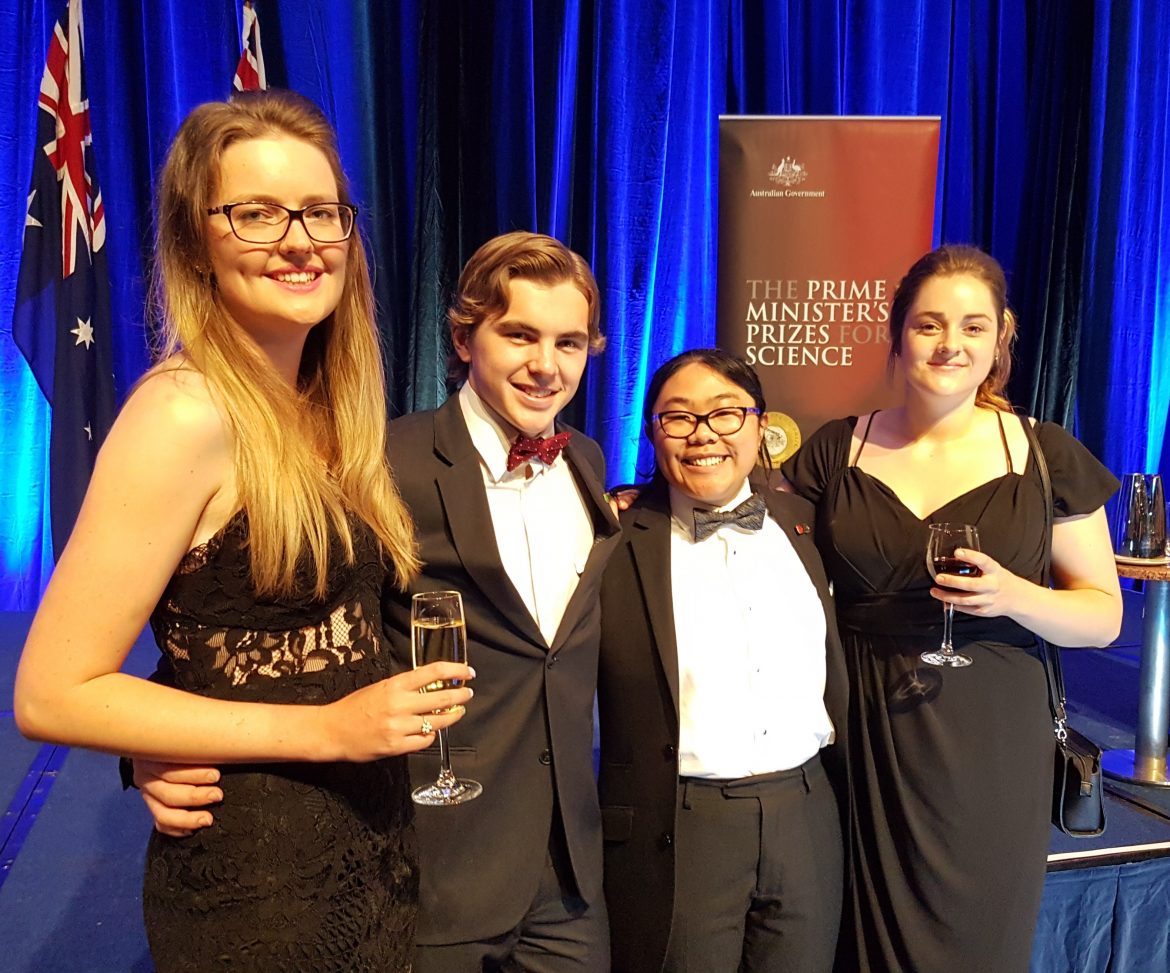 The "official" NYSF alumni representatives were Sanna Wei, Michael Taylor, Melanie Tacey, Stephanie Pearce, and Nate Byrne. However, NYSF alumni are always in the room though, and we were able to catch up with Chris Hatherly, Kathleen Pearce, Matt Wenham, Tanya Ha, Professor Andre Luiten, and Professor Tanya Monro (our wonderful Science Patron).
The alumni were also joined by NYSF Board member, Dr Geoff Garrett, AO.
Nate and Professor Graves backed up at the breakfast the next morning to talk on ABC Breakfast News about her work, winning the "big prize" and what she will do next!
Our thanks to the team at PM's Prize for Science for the invitation to participate in this special event, and their acknowledgement of the NYSF alumni.