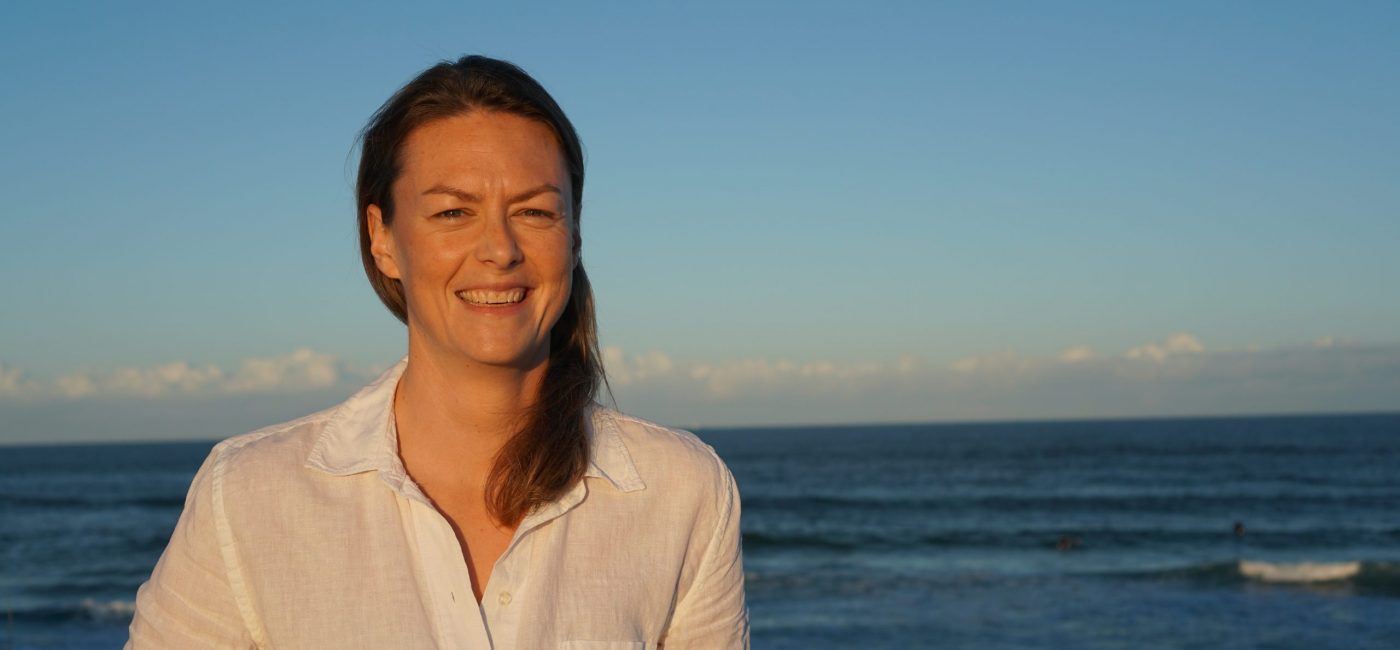 Associate Professor Hannah Power can't get enough of the oceans, so she decided to make it her specialty!
Hannah is an ocean and marine scientist, working on projects from rip currents to extreme waves and tsunamis.
Going far since her time at the 2003 NYSF Year 12 Program, Hannah is now an award-winning scientist: she received a 2021 Young Tall Poppy from the Australian Institute of Policy and Science (AIPS) and is a Science and Technology Australia Superstar of STEM.
We asked her a few questions about her memories of the NYSF, her career now, and if she had any advice for students.
How did you find yourself in marine science?
I always had an interest in science from an early age and so enrolling in a science degree at university was always going to be on the cards.
Initially, I had an interest in medicine but a family holiday where I learnt to SCUBA dive at 14 changed that and I discovered a passion for all things to do with the ocean.
I enrolled in a Bachelor of Science (Marine Science) at the University of Sydney after high school.
I initially had plans to focus on the biological side of marine science but I had to take some oceanography courses and this side of marine science captured my attention and has ended up being the focus of my career, starting with an honours project on how waves change after they break on sandy beaches and continuing on in the field with a PhD that followed on from my honours.
What are you up to now?
During my PhD, I'd done a lot of tutoring and really enjoyed teaching so took a job working as a Lecturer at the University of Sydney.
This was followed by a series of different roles including working as a post-doctoral researcher on a project on rip currents, some more teaching work at the Universities of Sydney and the University of Wollongong, followed by a year working at Geoscience Australia.
In 2014, I took up a lectureship at the University of Newcastle and have been there ever since. My role has a mix of teaching and research and I enjoy both aspects of the job; I love encouraging a passion for science in our undergraduate students and I am passionate about doing research to solve science problems.
What do you remember from your time at the NYSF?
NYSF was a great experience that only encouraged my passion for science.
By the time I got to NYSF I knew I wanted to study marine science so, while it didn't have an effect on what I chose to do at university or where my career has ended up, it showed me that there were plenty of others who, like me, were passionate about everything science-related!
Despite arriving in Canberra the day of the terrible January 2003 bushfires, NYSF was a great experience seeing all the different science facilities around Canberra.
I met lots of like-minded people, several of whom I ended up in classes with when I commenced the first year of my degree at university the following year.
I was also lucky to meet one person, Clare, who is, today, one of my greatest friends and an amazing medical professional!
What advice would you give to new students?
Be open to all the experiences you will get as part of NYSF and don't be afraid to change your ideas of what you want to do with your career if you find something that interests you more!
I was set on the idea of marine biology but hadn't considered other aspects of marine science for my career until I was exposed to them in my undergraduate degree.
Despite thinking about coasts and oceans for most of my working day, you'll find me at the beach or along the coast as often as possible when I'm not working.
I love doing everything and anything associated with being in the ocean whether it's scuba diving, ocean swimming, kayaking, or surfing!