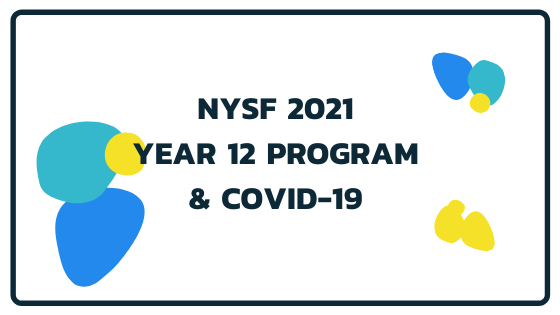 The NYSF acknowledges that Covid-19 situation provides many uncertainties for everyone and we hope that you are all coping during this unprecedented time. We would like to assure you that planning for the 2021 NYSF team Year 12 Program is progressing well and we are on track for January next year.
We encourage students who are interested in attending in January 2021 to apply now via our website. Applications close mid-year to allow for selections to take place.
Please rest assured that we are actively monitoring Covid-19 related restrictions and health advice throughout this process and have a series of contingency options ready to go as required. If required, NYSF will facilitate online selections and orientations in conjunction with our Rotary partners. Should we not be able to proceed in January, we are implementing a back-up plan to postpone the in-person program to a later date in 2021.
The NYSF has been providing amazing experiences to students for 37 years, and despite the events 2020 has given us, we will continue to think and act positively to ensure that our programs can be enjoyed by our future scientists for many years to come.