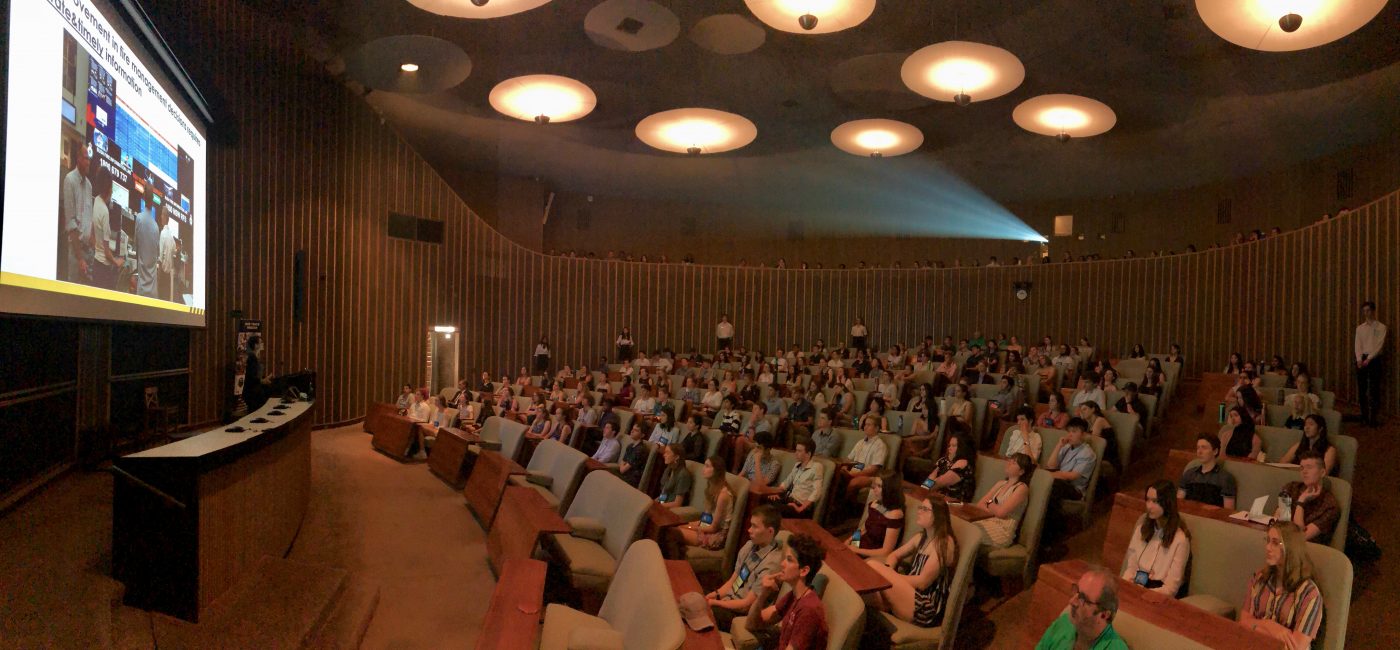 "I have a fundamental view that when science is at its best and most persuasive, we can change the world for better."
The opening ceremony for Session A marks the beginning of the NYSF 2020 Year 12 Program. This year we were fortunate to host the ceremony in a national landmark; The Australian Academy of Science's unique Shine Dome. Students were welcomed to the program by four guest speakers and an introductory lecture, all highlighting what an incredible opportunity the program is for students.
NYSF Chief Executive Officer Dr. Melanie Bagg commenced proceedings by welcoming students and introducing the MC, Student Staff Leader Campbell McKenzie, who gave the Acknowledgement to Country and thanked NYSF partners for their ongoing support and commitment to promoting STEM literacy via our suite of programs.
NYSF Chair Andrew Metcalfe AO also thanked partners, in particular our Founding Partner Rotary, Major Partner Lockheed Martin Australia and our two host University Partners , the Australian National University (ANU) and The University of Queensland (UQ). Andrew highlighted the significance of being in the Australian Academy of Science's Shine Dome - a focal point of scientific learning, research and collaboration.
"Those who have come here before you, great scientists, educators and people with a passion for understanding the natural world and learning more about it have made a huge difference to people around the world".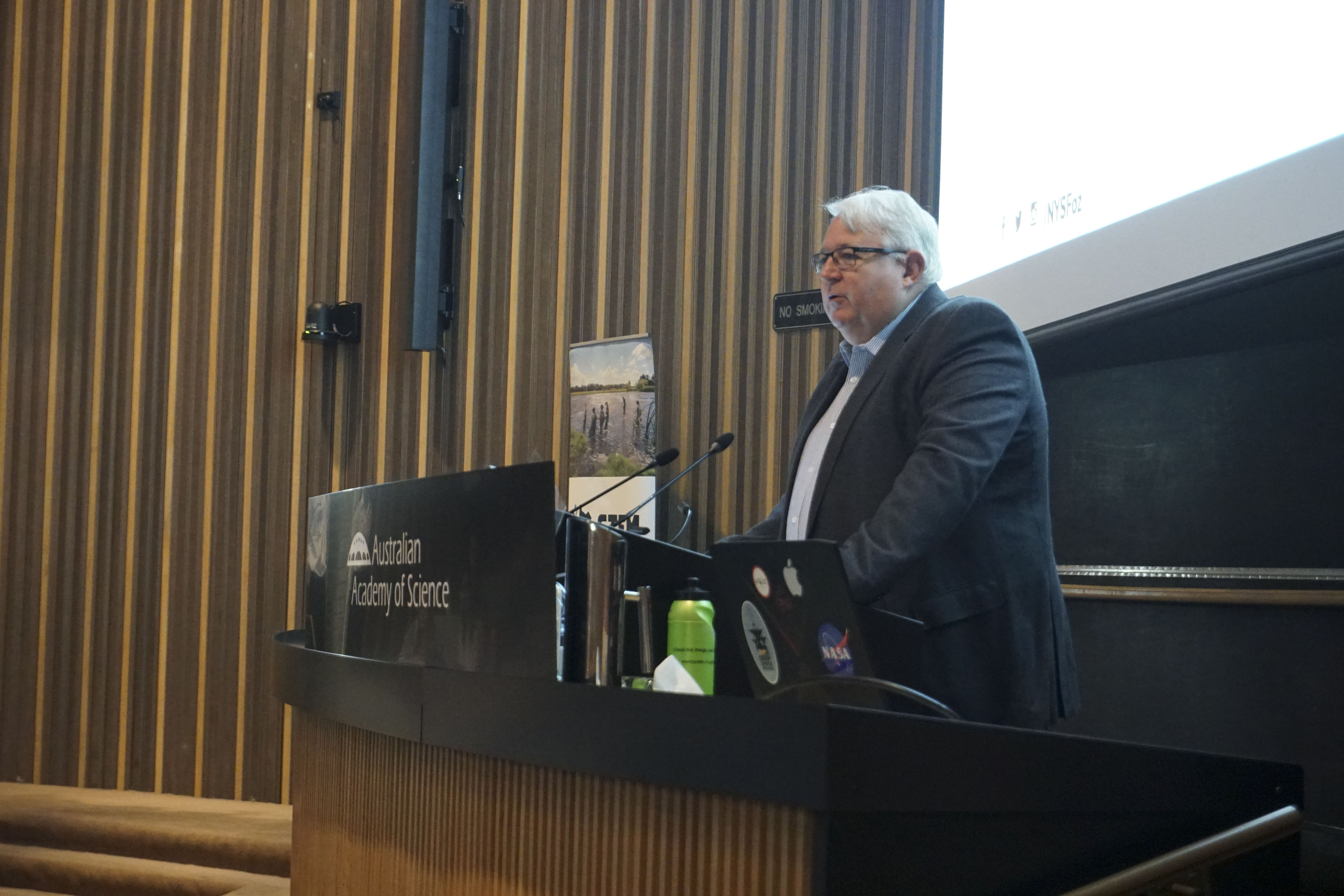 "I hope that our participants are inspired by the experiences you have, the people you meet, the institutions you visit and each other and that you go onto have wonderful careers and wonderful experiences".
As a founding partner, Rotary plays an important role in supporting the NYSF running selections and orientations Australia wide for participants, and volunteering at various NYSF programs throughout the year. Rotary District 9710 Governor Mr. Peter Ford spoke about Rotary's ability to bring together people from different backgrounds to help a specific cause. Similar to the NYSF Year 12 Program, which brings young people from around Australia together for their science passion." He left the students with an important word of advice:
"For most of you this will be a stepping stone for your successful future ... so grasp this opportunity by both hands"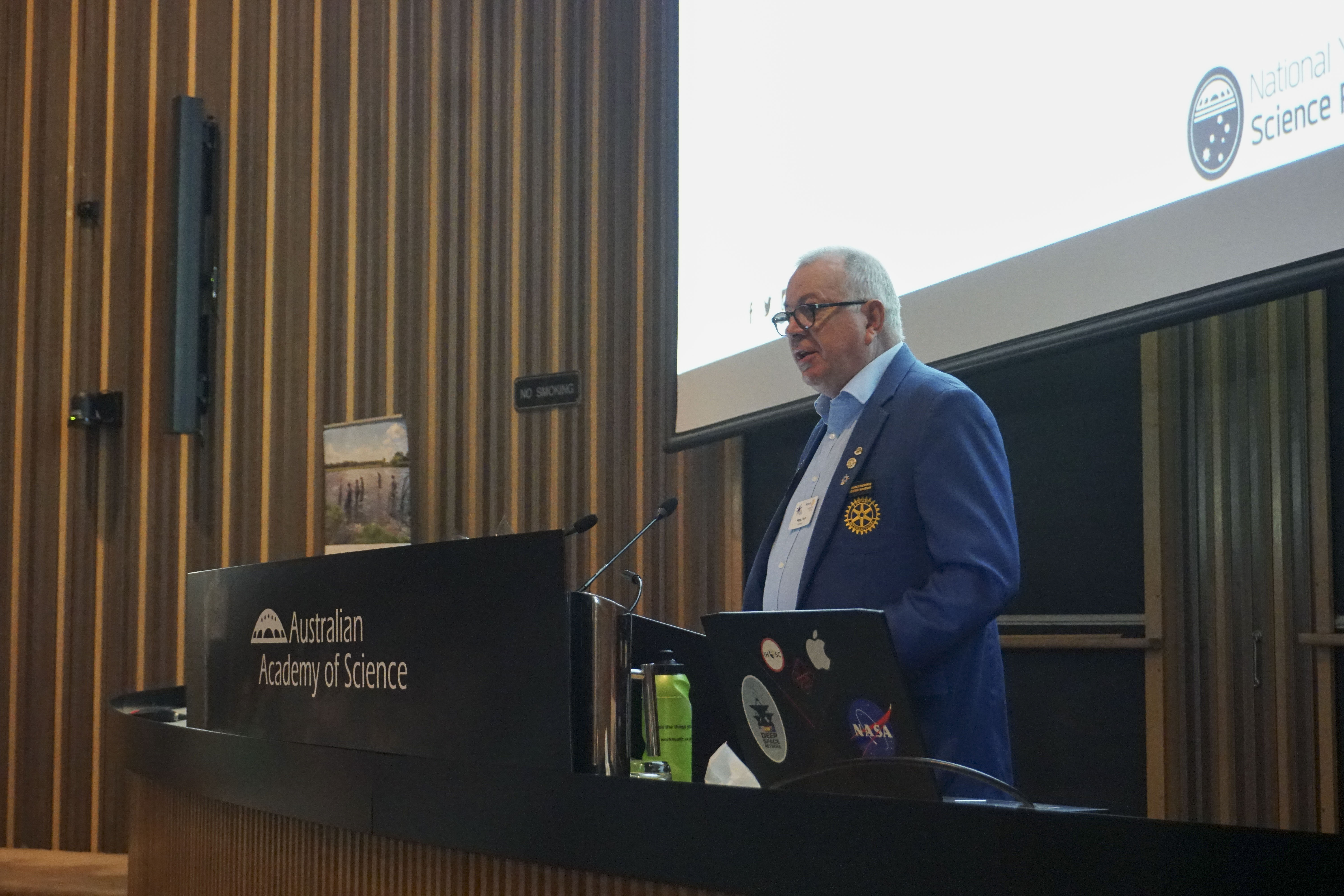 The Australian Academy of Science's Policy Director, Mr Chris Anderson spoke about the Academy's extensive network of scientists from around the world and their efforts to improve gender diversity in science. He also pointed out an important aspect of being a scientist that often gets overlooked:
"Not all scientists come in a lab coat. They are young and old, shy and outgoing, women and men. Some work in a lab, some work outside and some work underwater. But despite their differences, they all have something in common: they solve problems and ask questions. I have a fundamental view that when science is at its best and most persuasive, we can change the world for better."
Finally students were treated to an extremely timely and topical introductory lecture from award winning climate scientist Dr Marta Yebra. Dr Yebra spoke about her research on using remote sensing data to monitor, quantify and forecast natural hazards, in particular bush fires. Satellite technology is being used in the Bushfire and Natural Hazard CRC to determine the flammability of Australia's bushland, and assist Australian Fire Services to plan, prepare and respond to bush fires.
"Satellite technology can determine moisture content, fuel load, fuel structure, fire hotspots, active fires, burnt areas, the severity of fires, and how much vegetation was lost in a fire".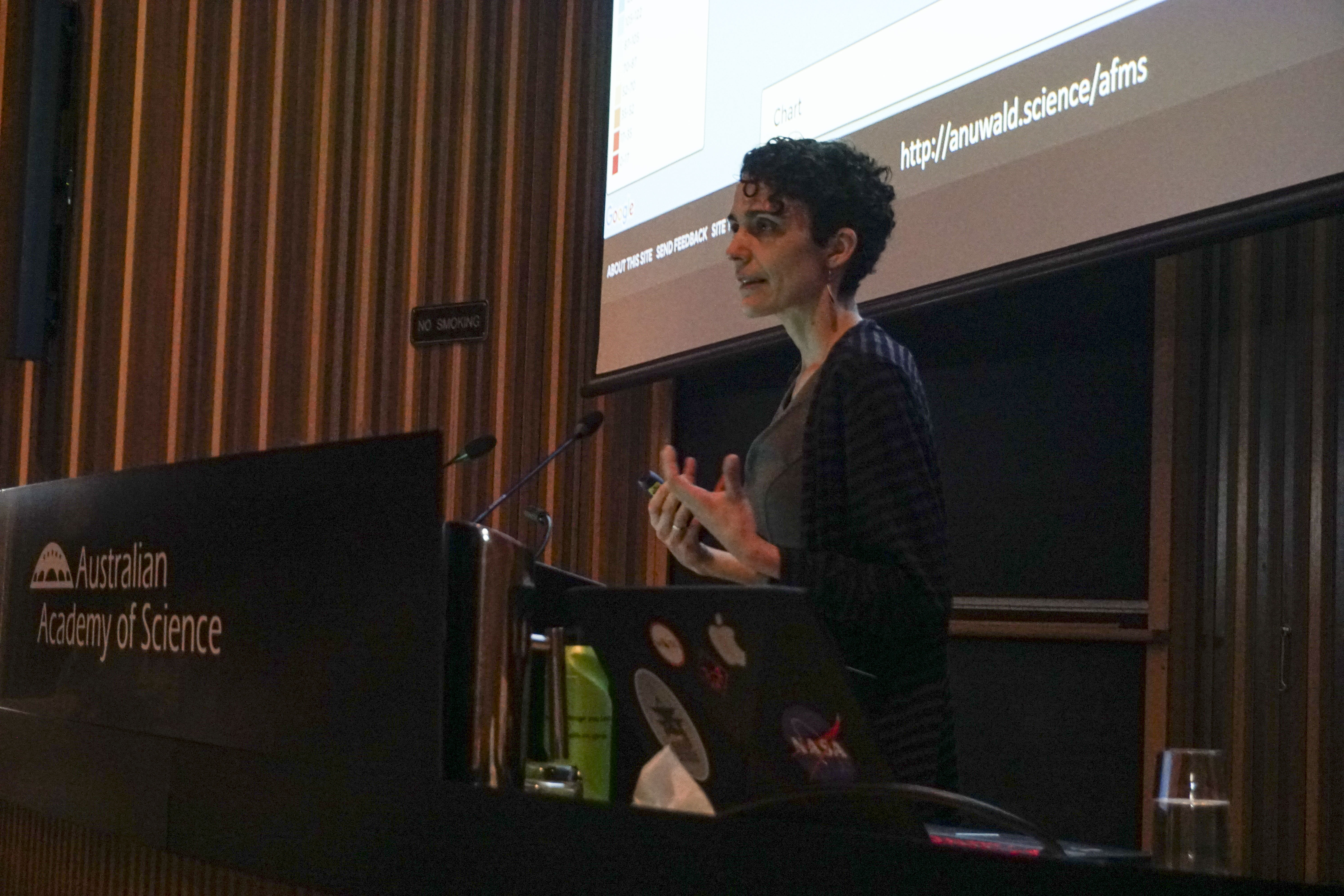 As a Senior Lecturer in Environment and Engineering at the Fenner School of Environment & Society and Research School of Aerospace, Mechanical, and Environmental Engineering, Mission Specialist of the ANU Institute for Space, and Associate editor for Remote Sensing of Environment, Dr Yebra has a wealth of knowledge, allowing the students to partake in a question and answer session after her lecture.
It was inspiring for students to hear from Dr Yebra who is very passionate about her work and career in STEM. Given our current situation, now more than ever, it is critical to have access to this data.