NYSF 2017 participants visited the Australian Catholic University's smallest campus here in Canberra to learn about its paramedicine and nursing courses that are on offer here. As part of their visit, the students had the opportunity to learn more about the human body as well as some practical techniques used by paramedics and nurses.
The visit started with a tour of the university, visiting the science labs as well as their practical nursing laboratory which was set up like a hospital ward. Here the participants learnt about the structures of the brain and which area was responsible for which function. The students theorised how different brain injuries such as a stroke or a head trauma can affect patient functioning depending on which area of the brain was injured.
Next was a race to name the muscles of the body, the bones of the skull and the pulse points of the body. They used their new knowledge to find their own pulses and to listen to each other's hearts using stethoscopes, then listened to the breathing, hearts and bowel sounds of a computerised mannequin.
The participants heard from a current nursing and paramedicine student about her university experience as they explored an ACU ambulance used by the students to practice, managing to fit 16 people in the tiny van!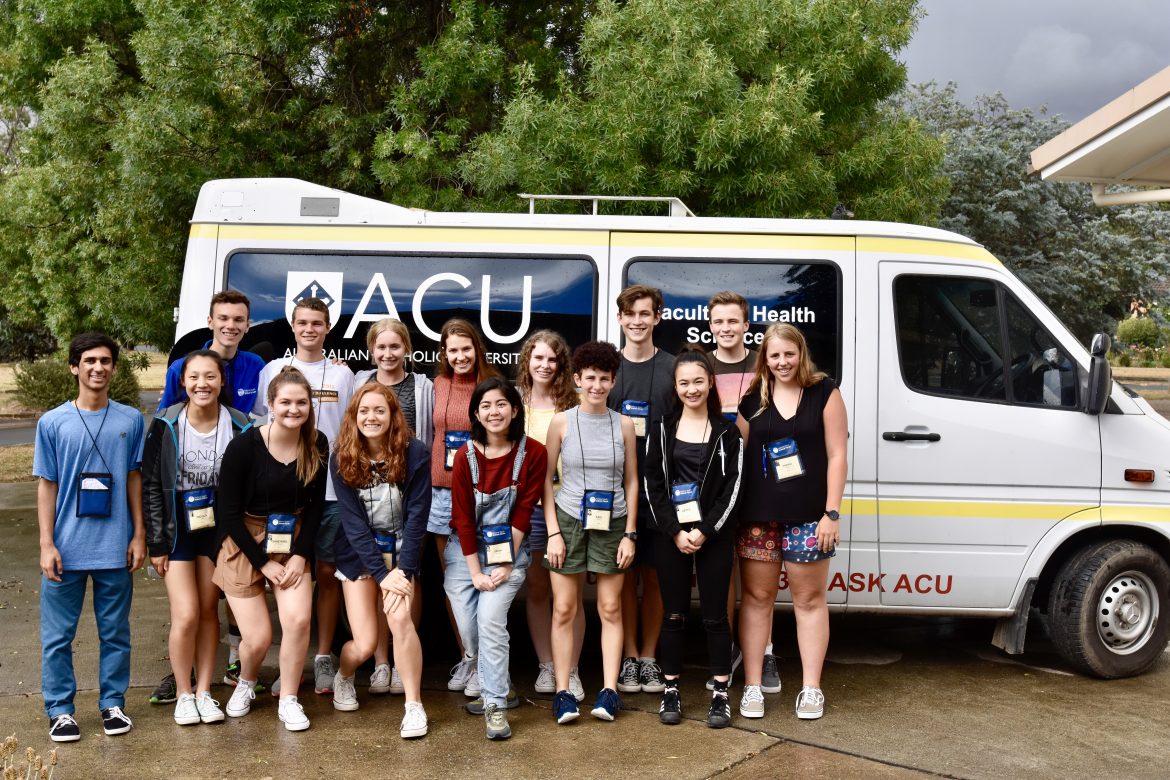 The visit concluded with the participants practicing how nurses and paramedics would transfer patients between beds, learning the correct technique then practicing on each other using the hospital beds and a pat slide.
The participants loved the hands on nature of the visit and being able to practice skills on each other with one student especially excited about learning to take a patient's blood pressure.
Thanks to ACU for an informative and practical visit!
Veronica O'Mara, NYSF 2017 Session C Communications Intern and NYSF 2014 alumnus.