NYSF alumni from NSW who are travelling this year on NYSF International Programs have again had the good fortune to receive a grant contributing to their travel costs from the NSW Department of Industry through the Office of the Chief Scientist and Engineer.
The Department has been offering this support to NYSF students for several years now. In 2016, 11 NSW students received the grant. Programs attended by those students included the Canada Wide Science Fair (CWSF), the National University of Singapore Summer Science Camp (NUS SSC), the Research Science Institute (RSI) at MIT, and the London International Youth Science Forum (LIYSF).
The opportunity to travel on these International Programs is often life changing for the students who take part. For some it is the first time they have been overseas. Alysse Cook from Moruya, a small town on the south coast of NSW, shared her experience of visiting the Canada Wide Science Fair: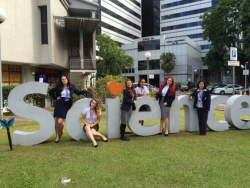 "I arrived home with an entirely new perspective on life. Being able to witness first-hand the work that young students all over Canada are doing, and the unique and society-changing ideas that they are presenting to the world, I developed a new sense of self-purpose and motivation. I have always wanted to pursue a career in medicine, though I doubted my abilities to do so. The Canada Wide Science Fair unleashed a whole new world of possibilities, and helped me realise my full potential."
Viney Kumar from Sydney, attended the Research Science Institute – the most competitive and challenging program on offer. Here is what he had to say:
"The RSI allowed me to forge new friendships and interact with many peers with both similar and diverse interests from around the world. This strong and close community that I am now a part of will inspire me to do more, step outside my comfort zone, and become a better person as a result."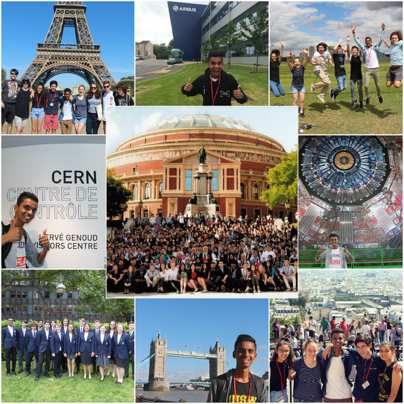 In 2017, the Department is supporting 10 NSW students. The students are attending LIYSF, NUS SSC and XLab - a program based in Goettingen, Germany. We look forward to hearing the highlights from the 2017 cohort throughout the year as they complete these programs and on behalf of the students would like to thank the Department for their contribution.