More than 70 students from the 2014 January Sessions of the National Youth Science Forum took part in the Brisbane Next Step program, which was held in April.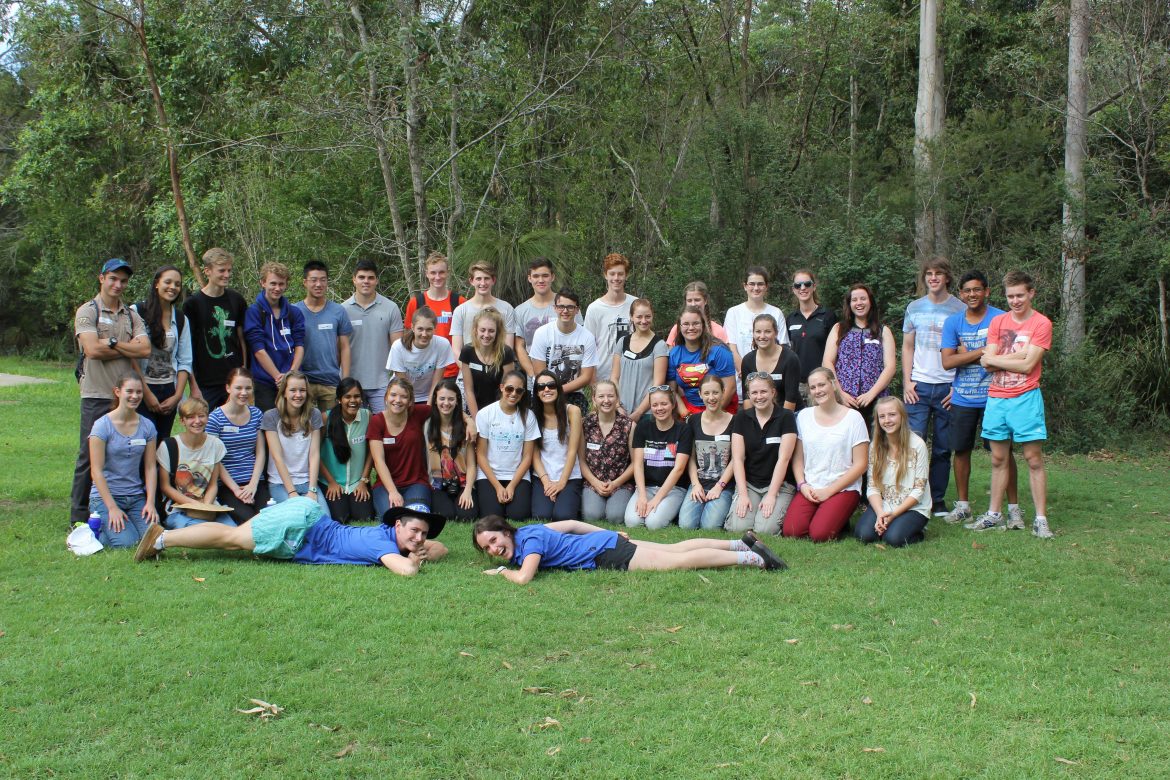 A full day was spent at our partner university, The University of Queensland, where students learned about life on campus at UQ.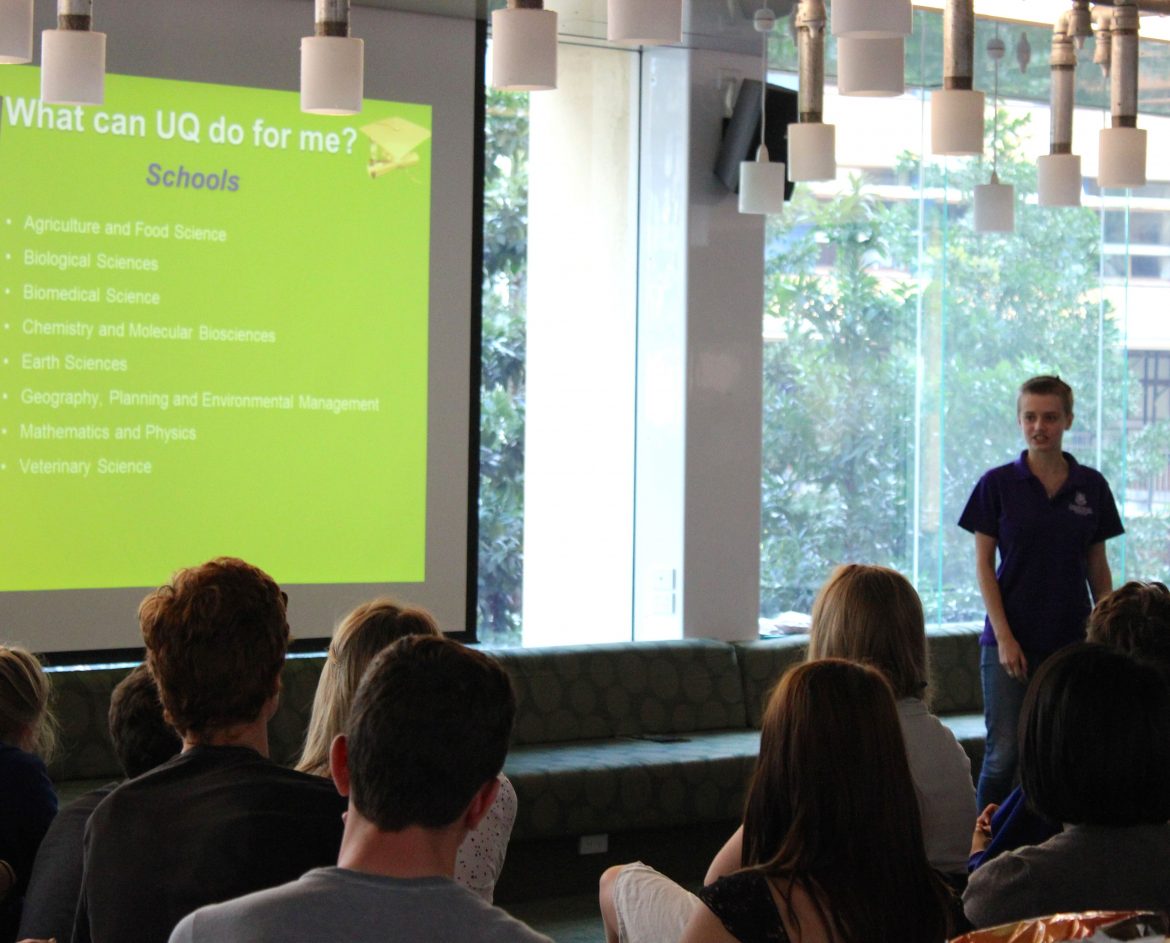 They visited the Queensland Brain Institute, and research labs investigating speed breeding and plant diseases, as well as the scanning electron microscope.
"My favourite part of the UQ visit was actually the session I did in the afternoon on animal diseases," says Kass from NSW. "I really enjoyed being able to roam the lab and ask questions about different aspects of the research taking place there. Since I was in such a small group and the scientists were so friendly, we were able to be less formal and have more of an open dialogue, which I found more interesting and informative."
Jennifer from NSW says, "Professor Frederic Meunier was engaging and funny! Brilliant! I loved the facilities at QBI and the content. The electron microscopy facility was awesome and our presenters were fun and engaging!"
The Queensland Institute of Medical Research's Berghofer Institute hosted a group of students in their teaching labs, where Dr Simone Cross (pictured below) conducted a hands-on experiment identifying anti-microbial agents.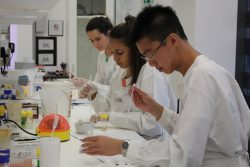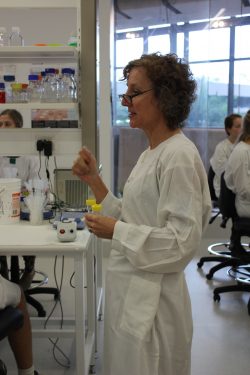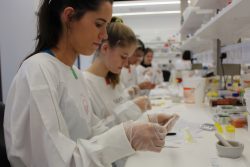 "This was my favourite activity of Brisbane Next Step!" says Brittany from NSW. "The presentation, whilst quite in-depth, was interesting and easy to follow, and it was great to perform a hands-on activity."
The Queensland University of Technology (QUT) also hosted the students for an afternoon tour of The Cube, QUT's Science and Engineering Centre.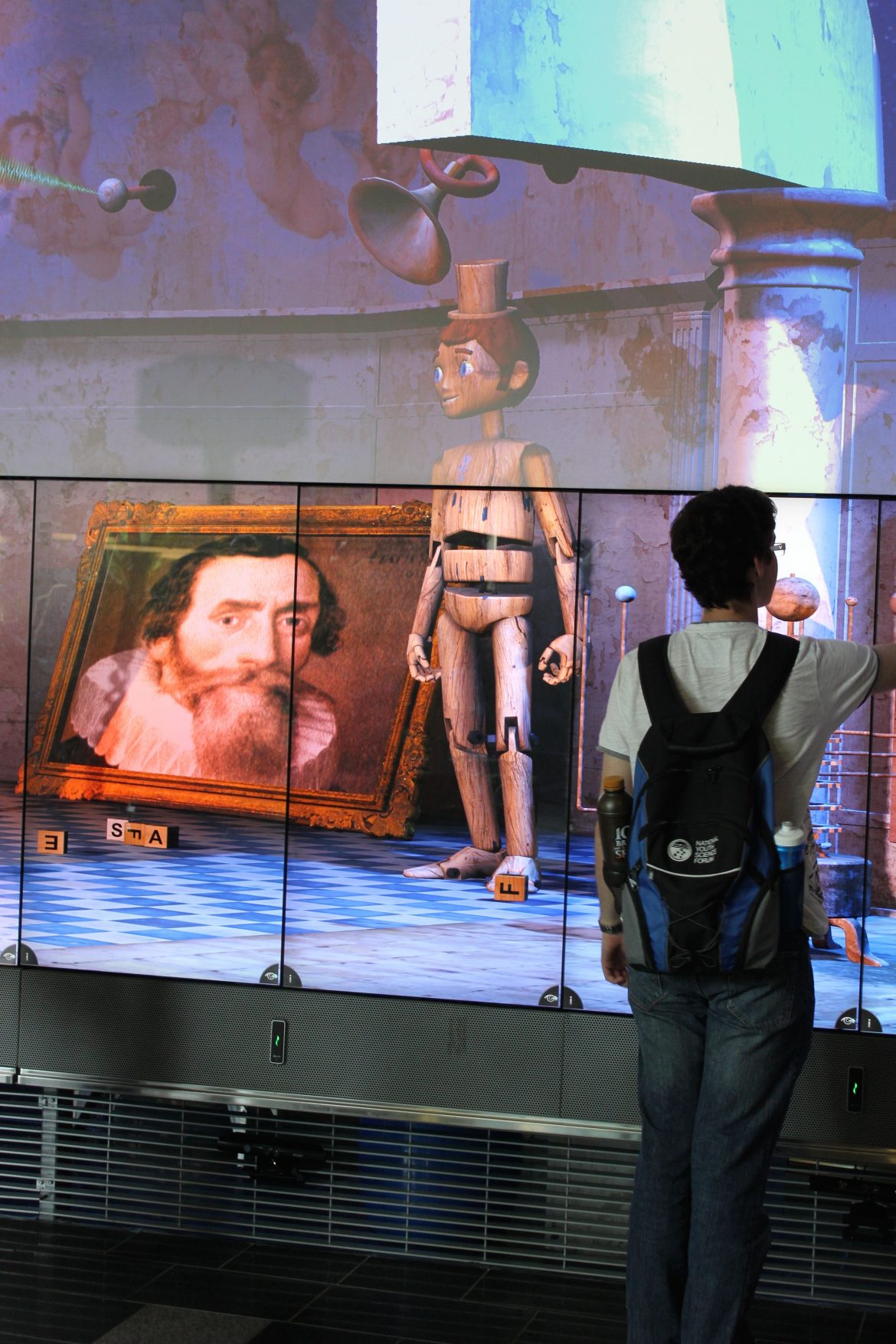 Nobel Laureate, Professor Brian Schmidt (pictured below) was also visiting the QUT campus, and kindly found time to speak to the students about his research and life in science.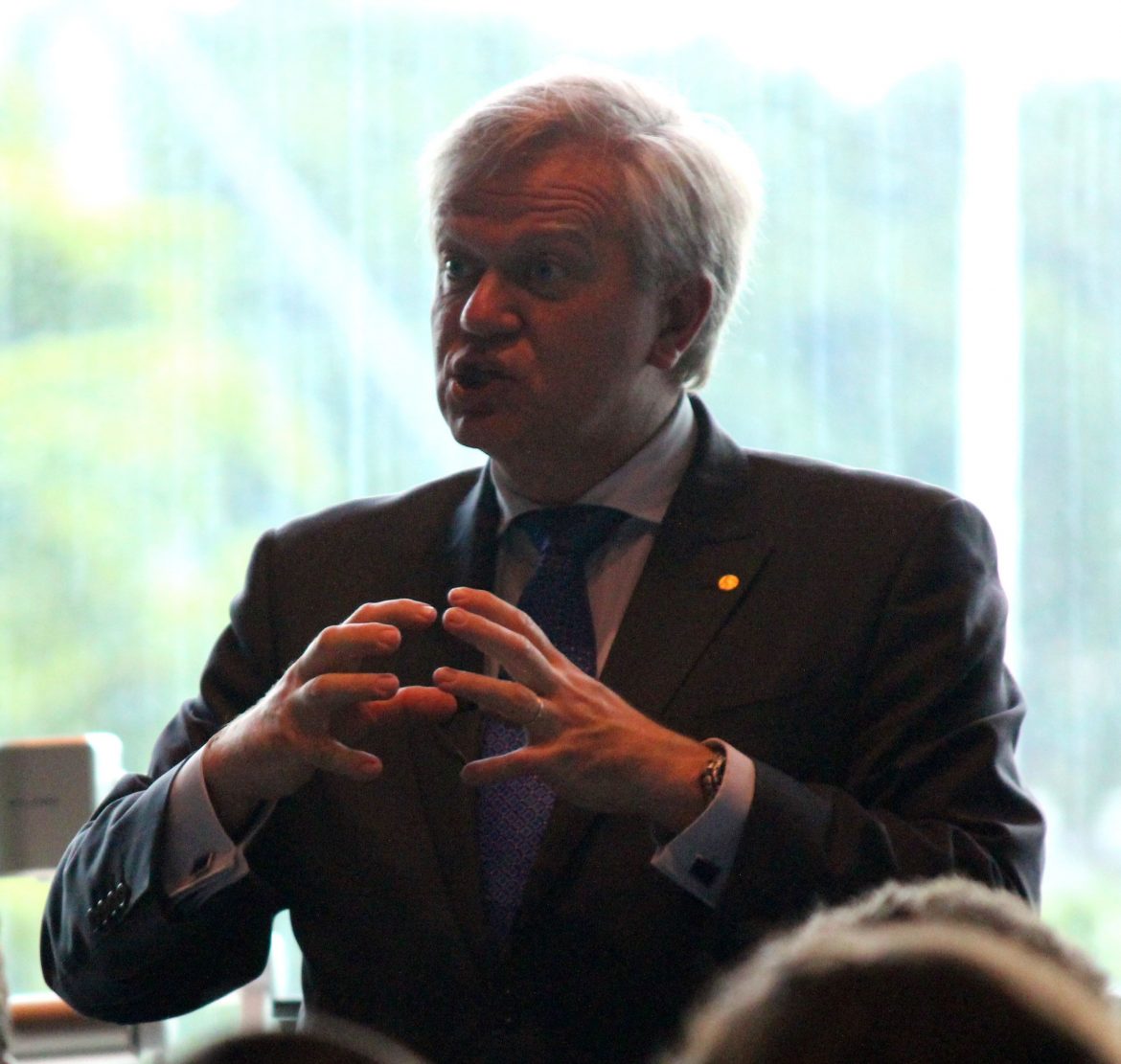 "Brian Schmidt's (presentation) was perfect. He made it clear that you should always ask questions; never doubt yourself, and follow what you truly are. He made it so relevant to everyone," says Sophie from Maryborough, Qld.
Students also visited the State Library of Queensland's The Edge facility, which is designed to provide an opportunity to explore creativity across the arts, technology, science and enterprise. At The Edge, students did two activities – one focusing on memory, the other on electronics.
"The Edge was the most fantastic and inspiring visit," says Claudia from the ACT. "I felt really encouraged by their attitude of 'if you want to do something, go ahead and do it!'. Loved their programs and ideas. All the presenters were friendly and enthusiastic."
University of Queensland also hosted a Speed Date a Scientist night, where students could talk to researchers about their career paths and work, and the Young Scientists of Australia Brisbane Chapter hosted a trivia quiz.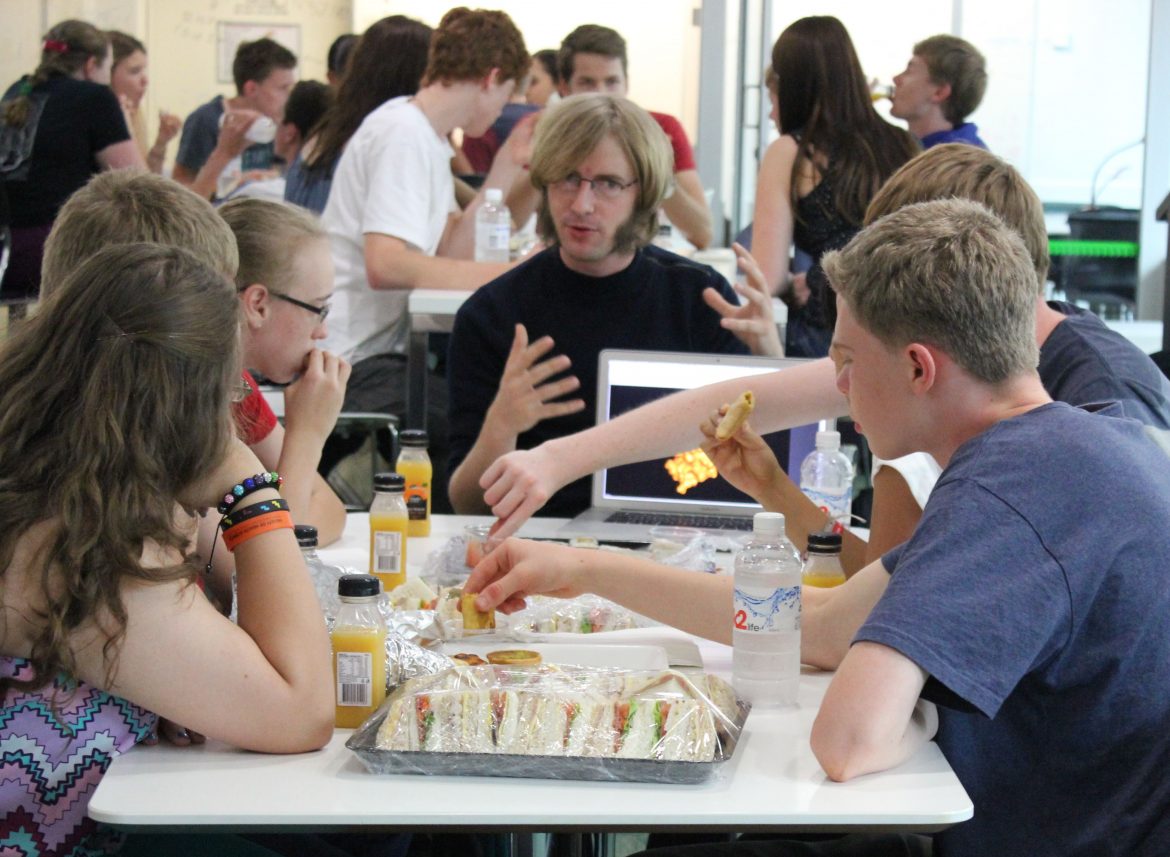 The final evening was spent cruising the Brisbane River, letting off steam and munching on "the biggest pizzas in the southern hemisphere" – a claim that wasn't an overstatement.