Students from the Newcastle area who recently returned from the National Youth Science Forum (NYSF) 2017 Year 12 Program in January, were treated to an afternoon tea hosted by The Lord Mayor of Newcastle, Cr Nuatali Nelmes.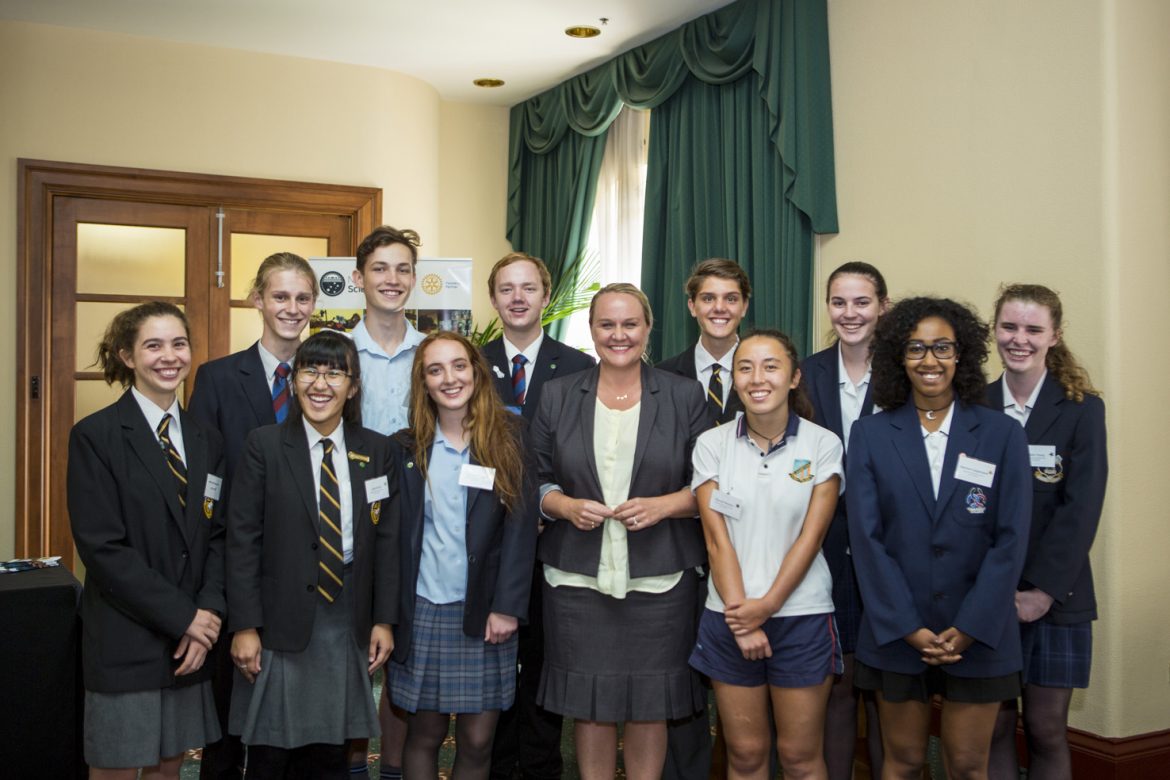 The Lord Mayor congratulated local students on their achievements and selection to the NYSF program.
"It was my pleasure to host this special afternoon tea recognising the National Youth Science Forum and the number of local alumni who demonstrated the up and coming science, engineering and technology talent in Newcastle's high schools."
Also in attendance were Rotarians from local clubs, representatives from The University of Newcastle, local school principals and NYSF alumni, including NYSF 2013 alumnus, Phill Johnson, who was recently awarded Newcastle's Young Citizen of the Year, and Newcastle City Councillor, Declan Clausen, who attended the NYSF in 2010. Cr Clausen knows first-hand the benefits students can gain from the NYSF program.
"As an alumnus of the NYSF, I know the value it plays in opening doors for young people across Australia in engineering, science and innovation."
Callaghan College (Jesmond Campus) Student, Meheret Dagemawe, said the afternoon tea with the Lord Mayor was a memorable experience.
"Having the opportunity of meeting the Lord Mayor has allowed me to have an in-depth conversation of my future aspirations, in which Lord Mayor, Nuatali Nelmes, took great interest and provided invaluable insight about my choices."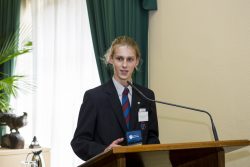 "The NYSF, although science related, has given me life skills that I could apply regardless of what path I choose to follow. The connections created through laughter and healthy debates with the brilliant minds of like-minded students is what I cherish most. I was also able to take away the most valuable lesson of networking with awe-inspiring scientists and speakers. Going to NYSF has allowed me to widen my career and further study options, it's enabled me to be able to see different perspectives from a wide variety of people," she said.
Cr Clausen noted that an additional 200 places will be available for next year's program and encouraged local students to apply.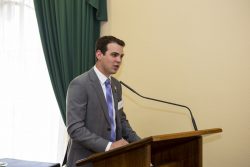 "As a region we have been very fortunate to have been so well represented at NYSF in the past, and I strongly encourage young Novocastrians in Year 11 to apply to attend NYSF in 2018," Cr Clausen said.
Applications for 2018 open on 1 March. Full details at: www.nysf.edu.au.