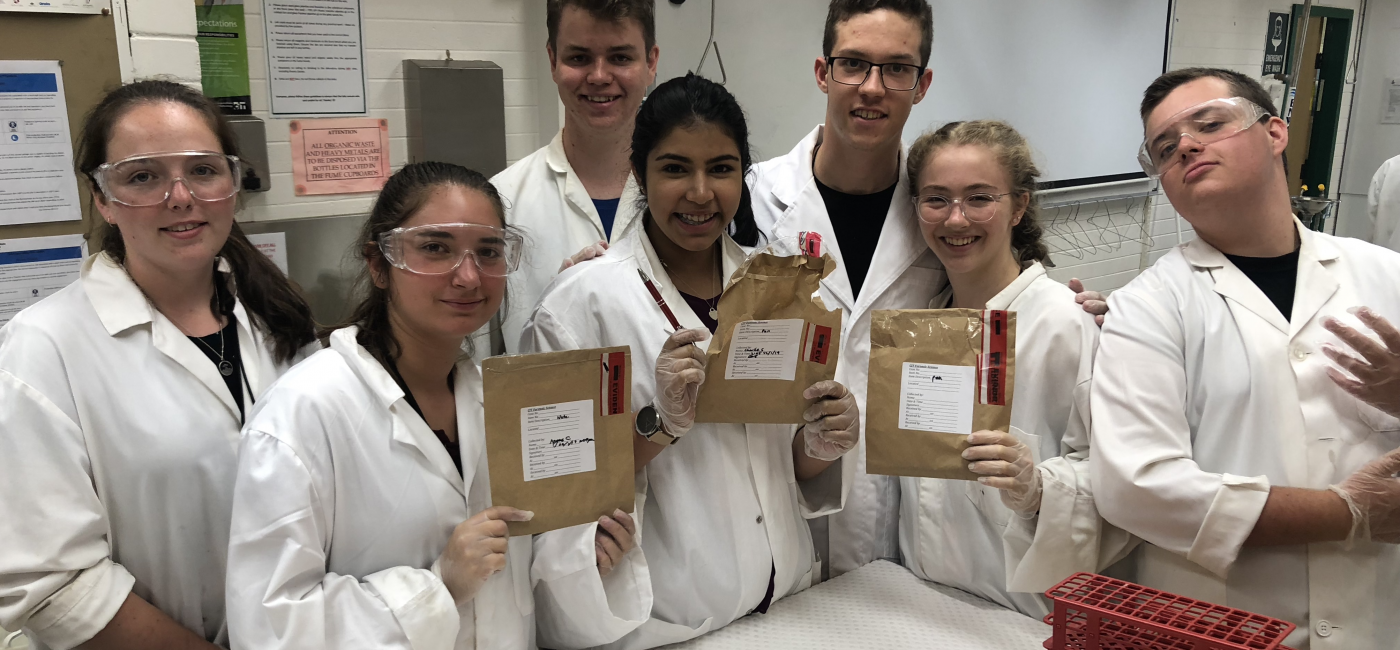 'Performing real scientific techniques shown on my favourite TV shows was so much fun! It really emphasized how Hollywood takes the liberty of faking some of the coolest science there is out there!'
Ever wondered how NCIS or CSI track down their criminals? How the team is able to catch a killer just by finding a fibre of clothing at a crime scene or from a footprint in the mud? The answer is forensic chemistry! This week, the Curie interest group for NYSF 2019 Session C visited the Canberra Institute of Technology, and witnessed first hand the amazing possibilities that this branch of chemistry has to offer!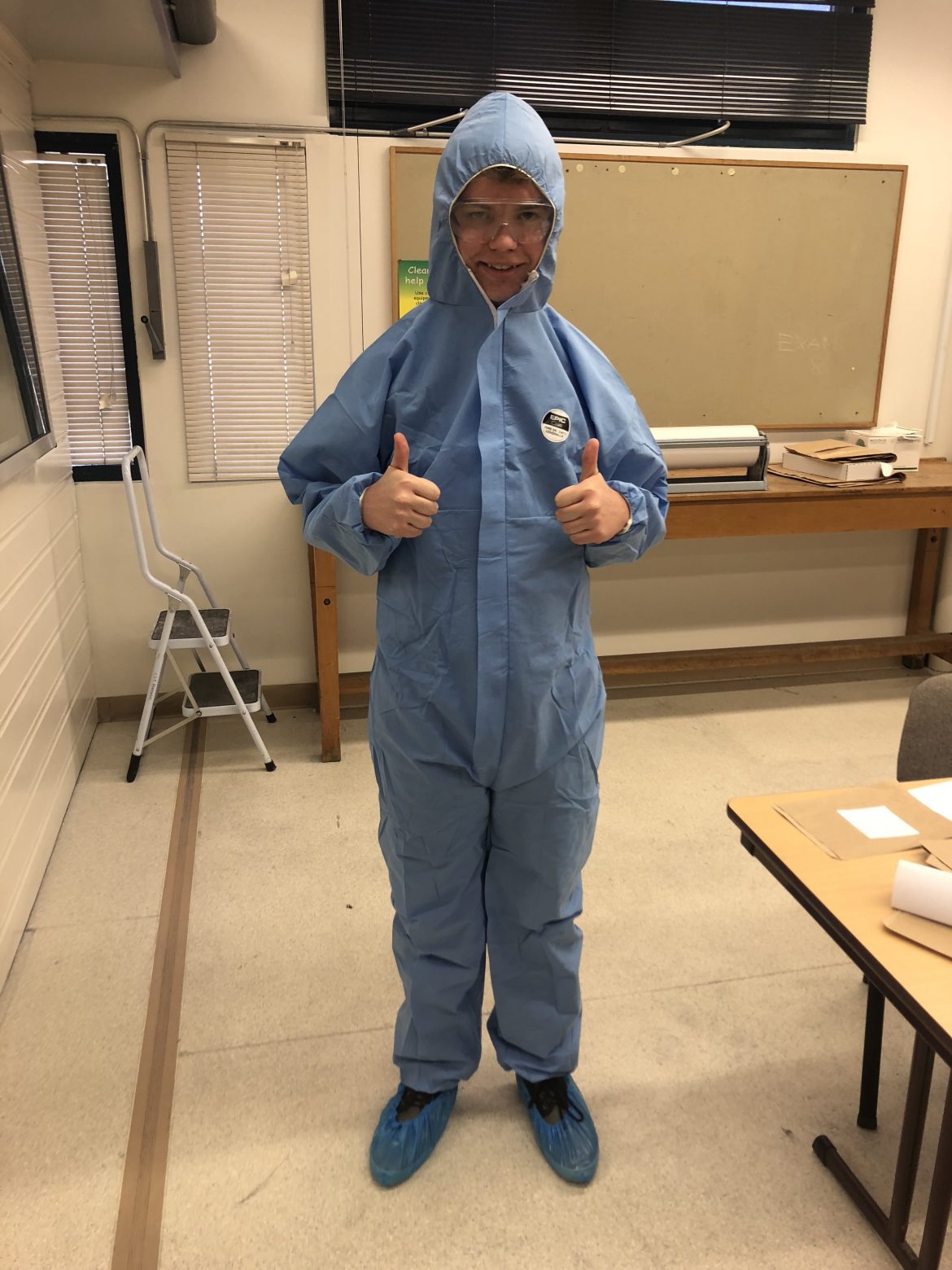 The visit began with students receiving a mock police report, which outlined the details of a drug raid which had occurred as a residential address. Acting as crime scene investigators, the students began to search throughout the purpose-built "crime scene" house for any pieces of evidence which could be taken to the laboratory for further forensic analysis. After careful examination, a mysterious powder, a handwritten note and a pen were collected.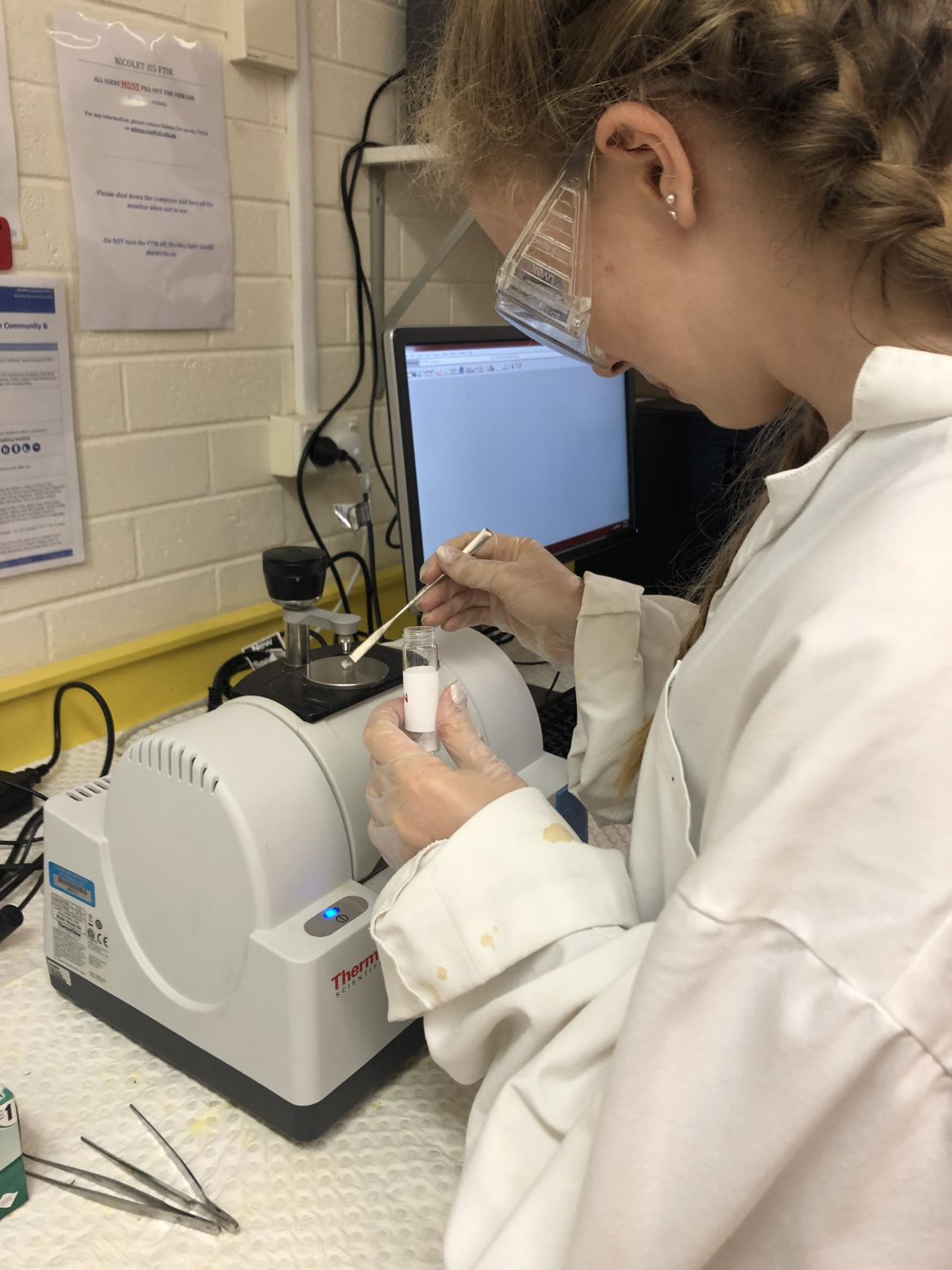 To develop a case against the suspected criminals, the students tested the evidence and samples using a number of different forensic chemistry techniques. To confirm if the powder found at the crime scene was illicit, infrared spectrophotometry was used. This process involves measuring the amount of light absorbed or refracted by a chemical to allow a chemist to develop the unique 'fingerprint' of it. Therefore, by comparing the 'fingerprint' of the powder to the 'fingerprints' of known illicit drugs (including cocaine, heroin and methamphetamine), the substance was confirmed to be an impure form of cocaine.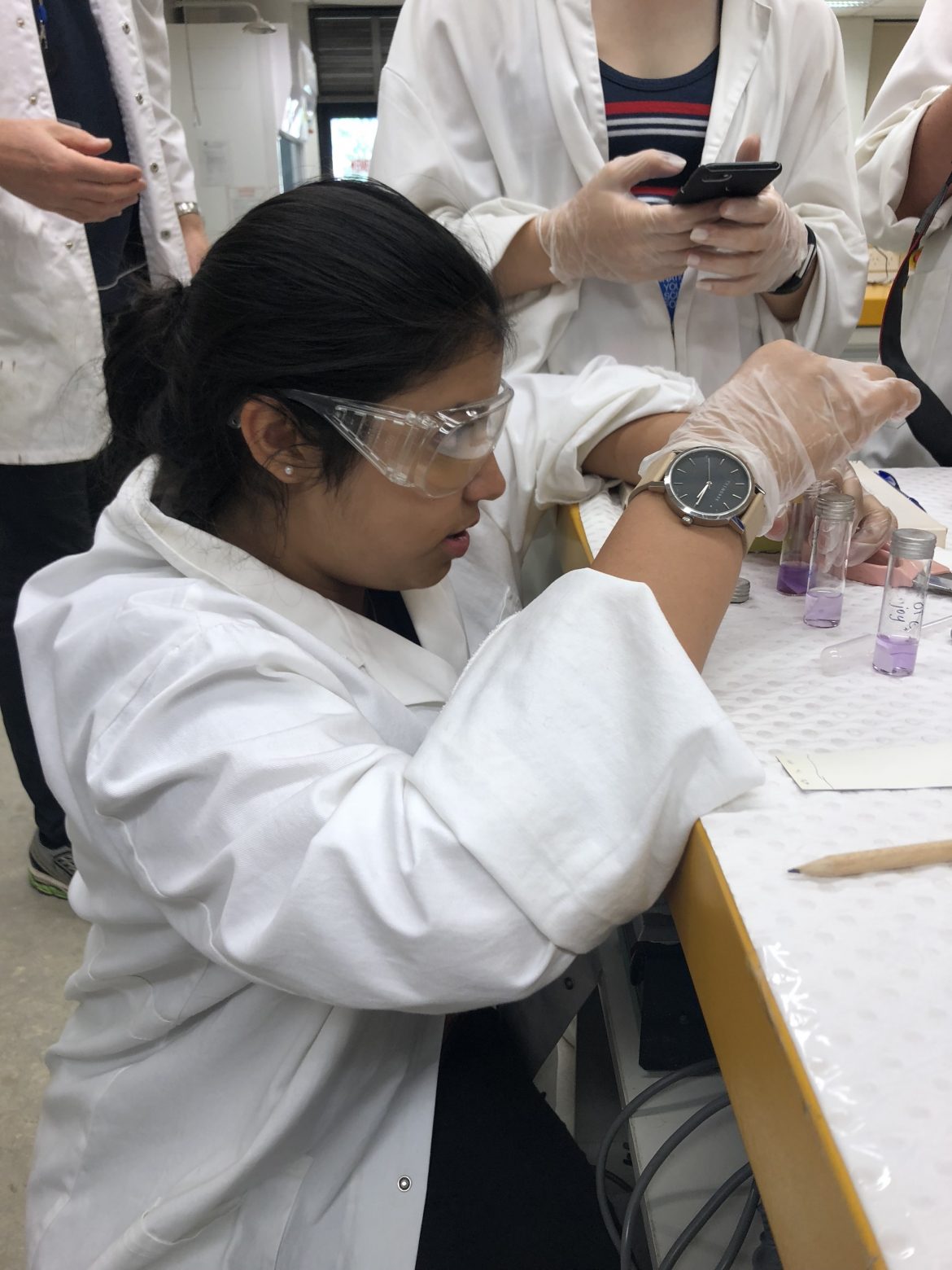 The next piece of evidence which was analysed was a handwritten note. If the students could confirm that the note was written using one of the pens collected at the crime scene, then this could help develop the case against the suspected criminals. By dissolving the ink, thin layer chromatography was used, which is the process of separating substances based on their polarity (their tendency to dissolve within another substance) using a liquid. Using this method, students confirmed that the blue pen was used to write the note.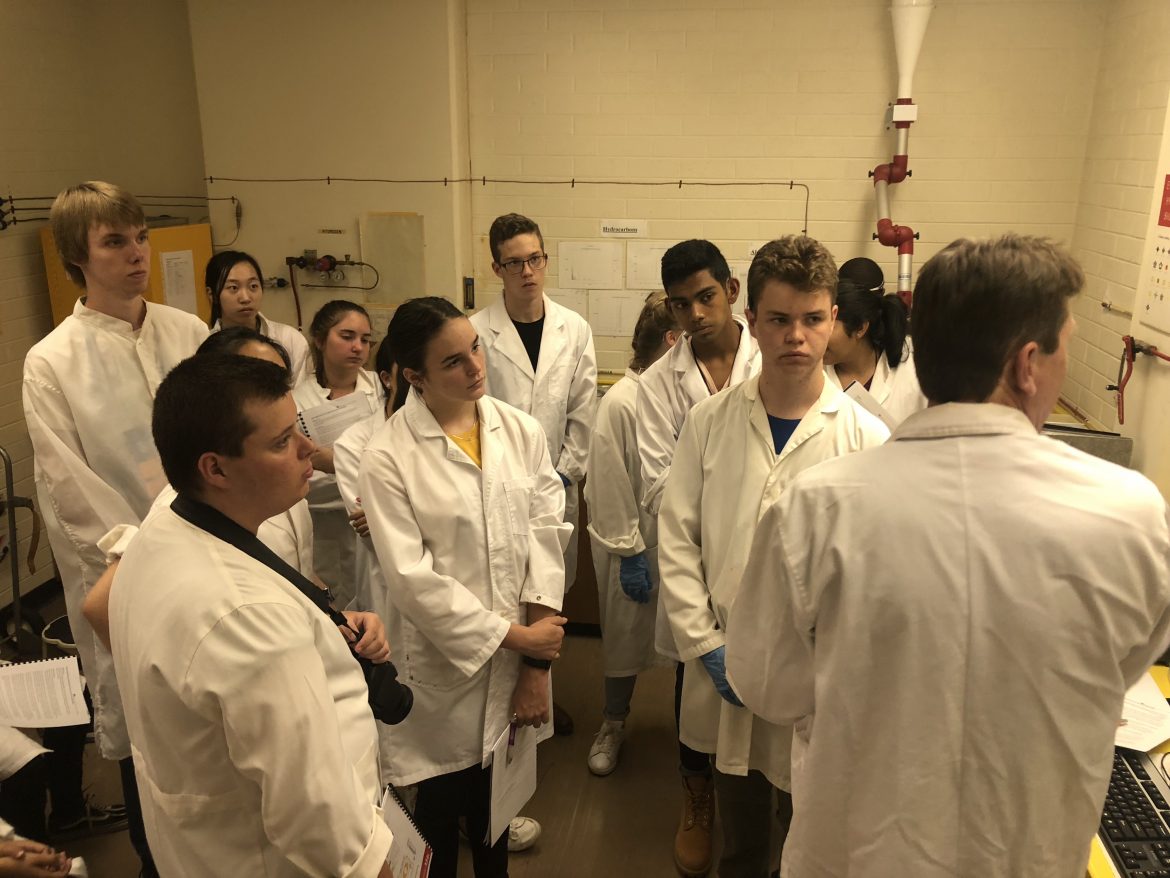 The final technique the students performed was related to a different case; they were presented with a police report from an arson attack. In this scenario, it was the students' role to determine which fuel was used as an accelerant in the attack. To achieve this, the students were provided with carpet samples and performed gas chromatography. Similar to thin layer chromatography, it instead uses a gas (typically Helium), rather than a liquid. Through analysis of the samples, it was discovered that kerosene was used in the attack.
The information from each of these cases was then passed onto the proper authorities, and the students were relieved to hear that they had been successful in prosecuting each set of criminals. Just another day in the life of an NYSF 2019 student!
A massive thank you to the Forensic Science department at the Canberra Institute of Technology: for more information about their degrees, head over to https://cit.edu.au/courses/science_environment/forensics
Written by Aaron Manuell