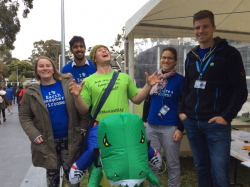 Monash Open Day
What a fantastic day we had! Plenty of hands-on demonstrations, informative talks and explosions. If you missed out – there's another opportunity to visit us, just book a tour of the Science precinct during the upcoming school holidays at https://www.monash.edu/science/about/events.
In the meantime, please take a moment to watch some of the highlights from this year.
https://www.youtube.com/watch?v=ZsGCNVg1V4c&list=PL43_xv9rfcDQwf9DPcp5YQmLRIUZA0equ
---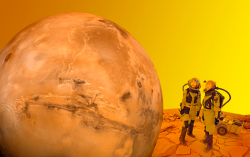 How to Survive on Mars: The Science Behind the Human Exploration of Mars
Could you survive on Mars? Mars has always captivated the human imagination, and it's the most explored planet in the solar system. Getting to Mars is relatively easy – but surviving once you get there is the real challenge. In this four-week course, you'll learn the basic science to help you solve the problems Martian explorers will face around water, oxygen, food, energy and communications. The course is open to all students and will be particularly relevant for students interested in science, engineering and technology.
Course commences 7 August.
Monash short, online courses are offered for free through the FutureLearn platform. For more information and to register, visit https://www.futurelearn.com/partners/monash-university.