The NYSF Next Step programs for 2014 kicked off in Melbourne in March, with visits to NYSF Partners CSL Ltd, GSK and The University of Melbourne.
"The purpose of the Next Step visits is to provide exposure for students who might be interested in studying at specific universities that provide us with funding, or in careers such as those provided by our partner organisations," says NYSF Director, Damien Pearce. "Being able to provide the students with these opportunities adds real value to the program."
Students toured the two industrial labs and facilities, and gained valuable insights into the complexities of the processes associated with the development of commercial products.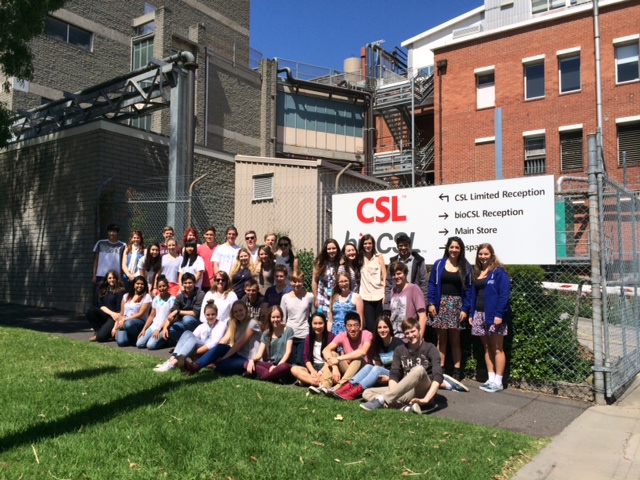 Students' comments included:
"I was surprised to hear about the breadth of jobs available in the pharmaceutical industry. I also did not expect that the flu vaccine encompassed so many eggs to produce."
"(I learned about …) the size of the biomedical industry in Australia."
"… the strong engineering side to the company."
"The tour was brilliant, to be able to suit up and go around to all the different stations and seeing the whole production run was fantastic."
"I really enjoyed how much of the facility we were able to tour as well as finding out how the products worked. It was nice being able to see the science behind products I use everyday as an asthmatic."
The visit to partner The University of Melbourne offered students a full day of lectures, lab visits and opportunities to inspect specific areas of the university, such as the genetics and microbiology labs. There was also opportunity to do some hands-on activities, such as gram staining.
After the visit, students commented:
"I have always wanted to go to Melbourne Uni and this cemented this even further."
"As a student that does not study physics I was astounded about how I found the presentation 'From the Higgs Boson to the Bionic Eye' so interesting, entertaining and engaging. I would attribute this to the absolute passion of the speaker and his excellence in communicating this, and I wish to thank Melbourne University for this experience. All of the seminars were incredibly interesting and certainly were the highlight of Next Step. Furthermore, I am now considering applying for Melbourne as my primary choice."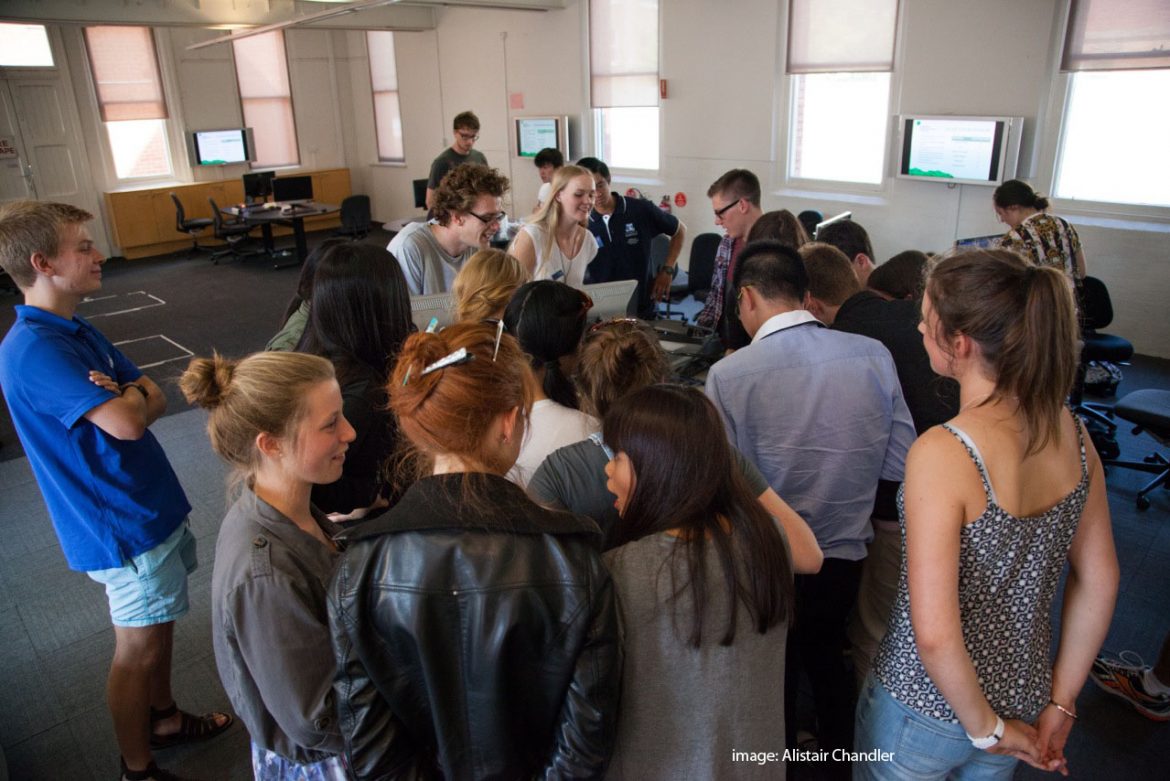 "It was really good to see the facilities up close, Melbourne has always been where I wanted to study but it was good to see up close where I may want to study and also to see up close the job opportunities that come from it, it was all so interesting and pretty cool to get these opportunities that most people don't have access to."
"I would like to thank these financial partners and encourage them to continue to support such an amazing program. The allowing of us to tour their facilities and learn about their companies is just another generous thing they have done. This forum as well as the subsequent programs nurtures the future of science in Australia and allows us insight into field of science which we may not have considered before. Thank you so much for contributing as a financial partner, personally NYSF has been life changing and I would like future generations of scientists to experience it."