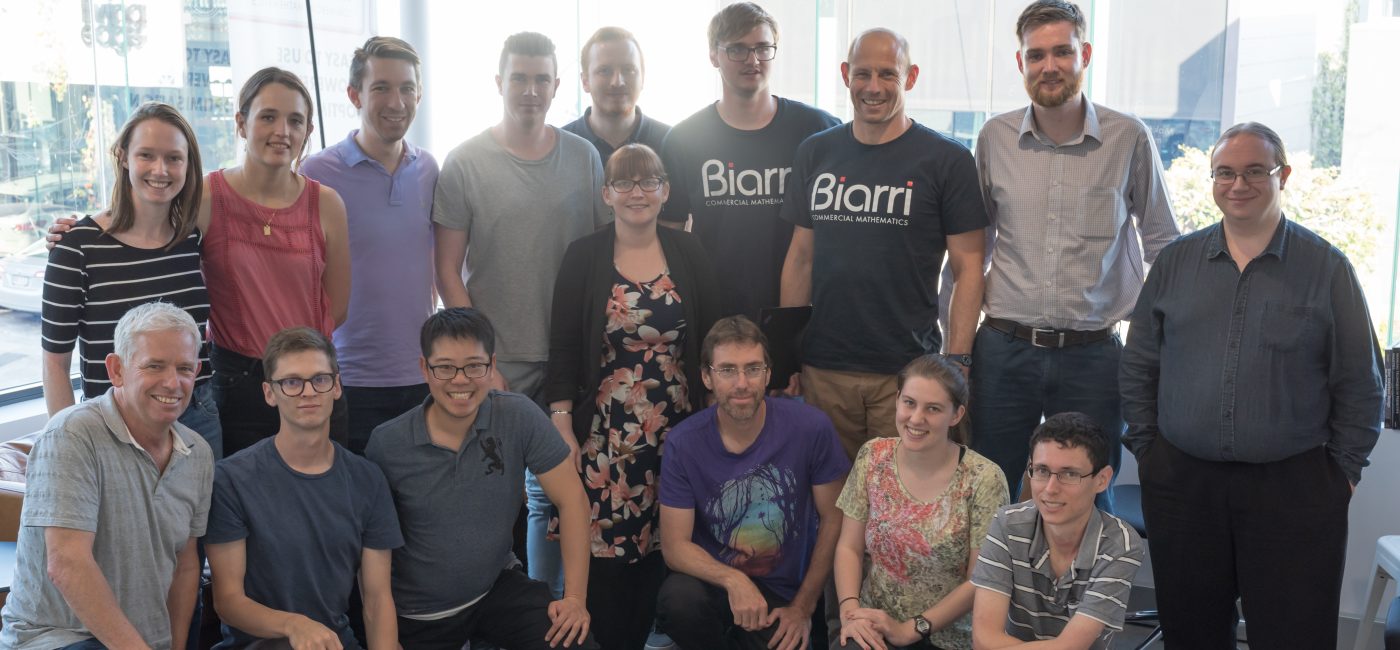 "The visit to Biarri was thought provoking and informative."
The ongoing collaborative commitment by partners, hosts and volunteers has allowed NYSF to successfully inform the decision-making of young people for 36 years. Without the generosity of organisations such as Biarri, NYSF's options for delivering its mission would be limited. We took the opportunity to chat with Evan Shellshear, Head of Analytics; a new site visit host for NYSF 2019 in Brisbane.
NYSF: What does Biarri do?
Biarri: Biarri is developing artificial intelligence and machine learning systems in Australia. Our systems are being developed to ensure data is used to allow work to be done more efficiently, for example, such as managing information in health care settings, leading to saving lives in hospitals.
NYSF: What prompted Biarri to be a host for NYSF Session B in Brisbane?
Biarri: Biarri is committed to supporting the next generation of talent and we have visited many schools to inform students and teachers about how exciting mathematics can be, and the kinds of very rewarding jobs that are available. We were delighted to be approached to host a group from NYSF 2019, particularly as diversity in all its forms is an important platform for our company, and we could see the match up.
NYSF: What did the tour of Biarri include?

Biarri: Students were able to see what it was like to work in the world of modern mathematics. We showed our guests how a contemporary office is structured; hot desks, flexible work arrangements, open offices and breakout areas. Mathematics feeds into so many areas and we were delighted to chat to students about where maths could take them. I hope that the students left with a clear idea about the awesome opportunities that exist if you study maths at university.
Biarri builds end-to-end software optimisation solutions that are able to solve the most complex industrial problems. Their software as a service (SaaS) solutions simplify error-prone Excel options, with web-based interfaces for the user, that are secure and fast.
Some of the industries they have helped include advanced planning and scheduling for Australia Post, Origin and Swissport, supply chain and logistics for Schweppes and Super Retail Group as well as workforce management scheduling and business analytics for hospitals and private companies.
Biarri specialises in mathematical modelling and predictive modelling. To find out more about Biarri, please visit their website: https://biarri.com/