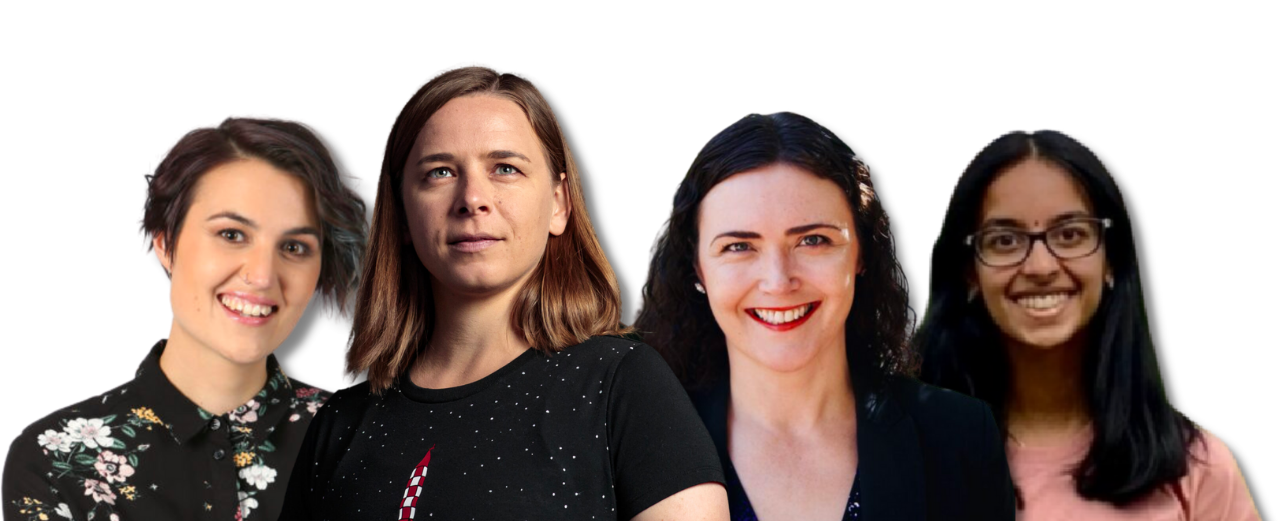 Video: February 11 is International Day of Women and Girls in Science, declared by the United Nations General Assembly in 2015 to achieve full and equal access to and participation in science for women and girls. The National Youth Science Forum (NYSF) is proud to present this live digital event with the Women in STEM Ambassador and science, technology, engineering and mathematics (STEM) leaders discussing how to ensure STEM is inclusive for women and girls.
Girls as young as 4 can decide STEM is not for them. At later stages in schooling, girls express interest in, and select STEM subjects, at lower rates than boys. This often leads to less girls entering STEM careers and a lack of gender diversity in particular areas of STEM study, training and work.
Shifting just 1% of Australia's workforce into STEM jobs would add $57.4 billion to the nation's GDP over 20 years. Companies with gender-diverse leadership teams and boards are more successful than those without gender diversity. Achieving gender equity across STEM education and STEM workplaces will drive growth of Australia's economic, social and cultural landscape.
Join astrophysicist, author and Women in STEM Ambassador Professor Lisa Harvey-Smith, medical researcher, STEM commentator and CEO of the NYSF Dr Melanie Bagg, NYSF alum and science student Vaishnavi Muddam, and TV presenter and science communicator Lee Constable on the International Day of Women and Girls in Science for a timely discussion about working in STEM.
The panel discusses their experiences and their work to make science, technology, engineering and maths (STEM) inclusive for women and girls; the importance of diversity, and the steps that are being taken to make it a reality.
Dr Melanie Bagg, NYSF CEO is happy to join any programs to discuss International Day of Women and Girls in Science and our speakers may be available to speak to the media.
Media Contacts: catherine@nysf.edu.au 0491 044 104 |
Meet the speakers:

Dr Melanie Bagg GAICD, is the Chief Executive Officer (CEO) of the National Youth Science Forum (NYSF). The NYSF is a not-for-profit organisation that runs a number of programs to encourage young people in their passion for science.
Melanie's STEM background includes a BSc, a BHSc (Hons) and a PhD in Medicine from the University of Adelaide. A graduate of the Australian Institute of Company Directors Course, Melanie brings over 15 years of experience in STEM management, science communication, outreach, publishing, and media for the not-for-profit and higher education sectors. In 2016, Melanie was awarded the Unsung Hero of SA Science Communication for her commitment to translating complex science into something we can all understand as ABC891's regular Medical Science Mythbuster. At the Australian Academy of Science, Melanie established a STEM video production unit, led her team to unprecedented publishing success globally and was awarded two Public Relations Institute of Australia's (PRIA) Golden Target Awards for Not-for-Profit In-House Team of the Year in 2018. Today, Melanie can still be found helping the community connect with latest research on social media and as a regular STEM commentator on ABC Radio National.
Professor Lisa Harvey-Smith is the Australian Government's Women in STEM Ambassador and a Professor of Practice at the University of New South Wales. In her role as Women in STEM Ambassador, Professor Harvey-Smith is responsible for mobilising Australia's business leaders, educators and policymakers to increase the participation of women and girls in Science, Technology, Engineering and Mathematics (STEM) studies and careers.
She is an award-winning astrophysicist with research interests in the birth and death of stars and supermassive black holes. Lisa serves on the Australian Space Agency's Advisory Group, the SciTech Advisory Group, and is a member of the Questacon Advisory Group and Chief Executive Women, among others. She worked for over a decade on the Australian Square Kilometre Array Pathfinder Telescope (ASKAP) – a continent-spanning next-generation radio telescope that will survey billions of years of cosmic history.
She is a presenter on the popular ABC Television show Stargazing Live, a frequent keynote speaker, and a regular science and gender equity commentator on TV and radio. In 2016 she was awarded the Eureka Prize for Promoting the Understanding of Australian Science Research and was a recipient of the CSIRO Chairman's Medal for her contributions to the Australian SKA Pathfinder Telescope.
Lee Constable is a factual TV & online presenter working across the Venn diagram of STEM, society and the arts to bring complex topics to audiences in new and exciting ways.
Lee is best known for hosting Australian science and tech TV show, Scope (Network 10) from 2016-2020, founding Co-Lab: Science Meets Street Art, and publishing kids book, 'How to Save the Whole Stinkin' Planet' (Penguin). Lee is a farm kid in the city with a background in science, humanities and theatre as well as a Masters in science communication. She talks science and sustainability through screens and soundwaves of all shapes and sizes with her livestream talkshow 'Climate Australia' (Cimpatico TV), renewable energy podcasts, and educational Twitch channel. Lee also works with academics and organisations to help them create entertaining content on complex topics for all ages. Her hobbies include scuba diving, cosplaying as Captain Planet, playing video games really badly, and dabbling in comedy to laugh about the big stinkin' problems that might otherwise make her cry! You can find Lee constantly babbling on almost all social media platforms as @Constababble
Vaishnavi Muddam is a first-year student, studying the Bachelor of Philosophy (Honours) – Science at the Australian National University, which is an advanced science degree with a research focus. She is majoring in mathematics and physics.
Vaishnavi graduated from Presbyterian Ladies' College, Melbourne, in 2021, having completed the International Baccalaureate Diploma Program. Vaishnavi had the great privilege to attend the National Youth Science Forum Year 12 Program in 2021, hearing from leading scientists and industry professionals. She then had the opportunity to return as part of the Student Staff team for the 2022 NYSF Year 12 Program. Vaishnavi has been part of the Girl Power in STEM program with the University of Melbourne from 2018 to 2021, having had the opportunity to interact with STEM students and professors, understanding the significance of female leadership in STEM. She was also part of the Kwong Lee Dow Young Scholars' Program with the University of Melbourne, recognised as a high-achieving Victorian Year 11 to 12 student.