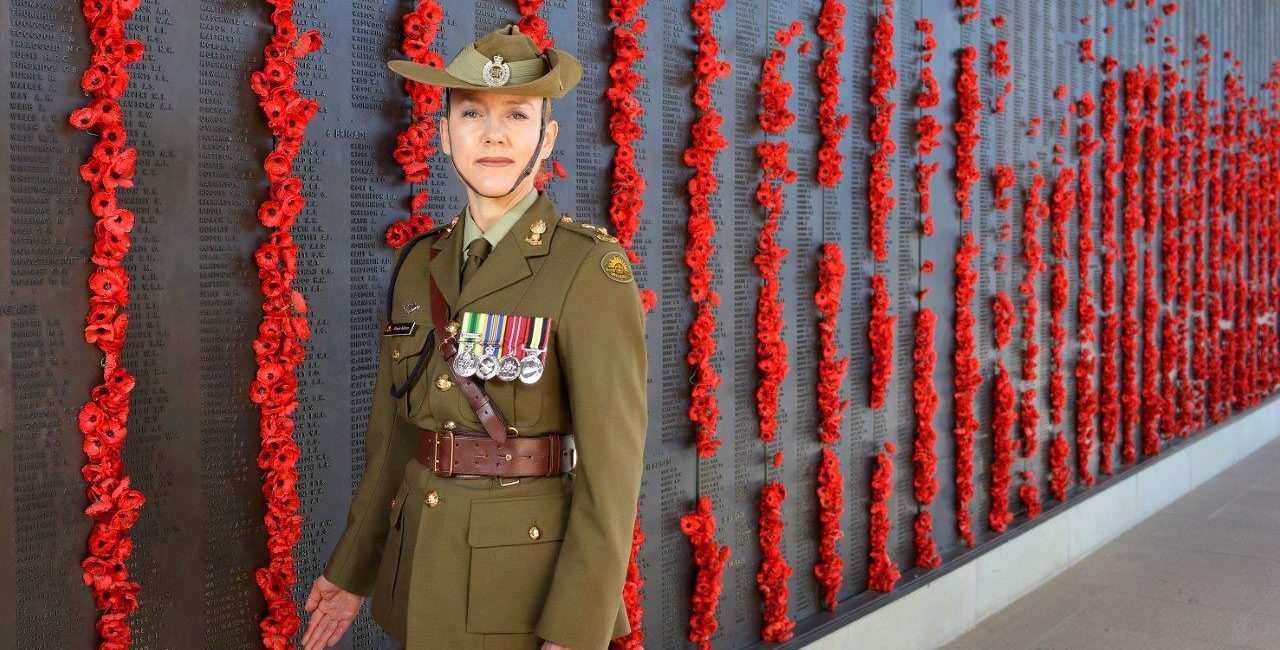 "It is so important that women can look around them and be able to say, if she can do it, then I can do it too." Dr Renée Kidson (Image courtesy of Canberra Weekly)
It is "… the highest honour to command and lead Australian soldiers," says Dr Renée Kidson, the first woman to hold the position of Commanding Officer of the Australian Army's 5th Engineering Regiment.
Following high school, Renée followed her passion and studied a Bachelor of Science at the University of Sydney. She is an alumna of the NYSF, having attended in 1992 (when it was the National Science Summer School) and says she was lucky then to have strong women in her life to look up to as role models.
When it comes to supporting the next generation of aspiring young women, Renee believes:
"It is vital that at those formative career stages, at the end of high school and those years just after, that young women have access to female role models who are in non-traditional leadership roles. It is so important that women can look around them and be able to say, if she can do it, then I can do it too."
After completing her undergraduate degree, Renée continued her commitment to life-long learning, and to teaching others. Renée has been a member of the Army Reserve for the past 22 years, reaching the position of Lieutenant Colonel. She has completed a wide range of undergraduate and post-graduate studies, and now holds five degrees including a Bachelor of Antarctic Studies (first class Honours) from the University of Tasmania, a Masters of Economics from the University of Sydney, and a PhD in Science from Trinity College, University of Cambridge. She has now come full circle and is a leader of engineers with the 5th Engineering Regiment, an Army Reserve regiment which reaches from the Hunter Valley in NSW to the ACT. She is also a member of the NYSF board, giving back to the organisation with a key goal of encouraging young women to consider traditionally male dominated career options.
When Renée isn't fulfilling her commitments as Commanding Officer, she leads a team of scientists, engineers, economists and other professionals as a Group Leader with the Department of Defence's Defence Science and Technology (DST Group) in Canberra. Her work involves contributing to designing the future of the defence force.