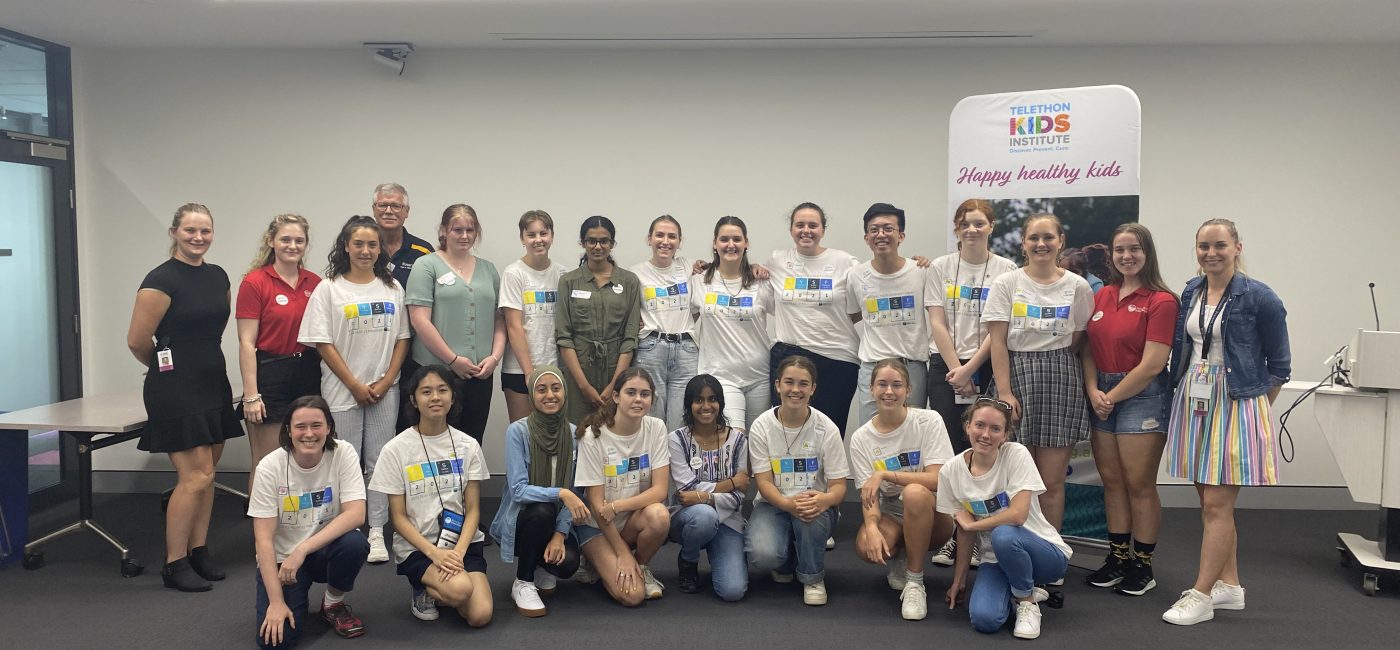 The National Youth Science Forum (NYSF) is thrilled to welcome two new partners from Western Australia (WA): Telethon Kids Institute and the Department of Jobs, Tourism, Science and Innovation.
Telethon Kids Institute (TKI) is WA's largest research institute and the only one dedicated to the health and development of children and young people. Telethon Kids brings together the community, researchers, practitioners, policymakers, and funders to improve the health, development, and the lives of children and young people through excellence in research. Their research improves the lives of kids worldwide and the NYSF is delighted to partner with such an inspiring organisation.
The Department of Jobs, Tourism, Science and Innovation (JTSI) leads Western Australia's economic development, international trade and investment, and tourism, and promotes the state's defence, international education, science, and innovation sectors. The NYSF is excited to partner with JTSI to showcase research and development capabilities and emerging industries in WA.
NYSF CEO, Dr Melanie Bagg welcomed TKI and JTSI as new NYSF partners and thanked them for their support.
"We look forward to showcasing the exciting STEM opportunities, including study, training, and career pathways, on offer in Western Australia to over 600 students at our 2022 NYSF Year 12 Program in January and to the 14,000 strong NYSF Alumni network throughout the year."
"As a national not-for-profit charity, it is important to us to connect the future STEM workforce with the very best research, innovation, and industry applications nationally. These partnerships enable the NYSF to ensure these young leaders learn about the exciting STEM study and job opportunities in Western Australia," Dr Bagg said.
Director General at JTSI, Rebecca Brown said that increasing STEM capability is a priority for the Western Australia Government.
"The WA Government's STEM Skills Strategy, Future Jobs, Future Skills, aims to build a globally competitive and innovative workforce with the skills to drive Western Australia's technological future and create job opportunities" Ms. Brown said.
"The goals of the STEM skills strategy are to ensure students have STEM skills for future jobs, to reskill the current workforce with STEM skills, and to break down barriers so that everyone has access to STEM."
Professor Jonathan Carapetis AM, Executive Director of Telethon Kids Institute, said that Telethon Kids was proud to join the State Government to partner with NYSF to establish a Node of the highly respected program for Year 12s in Western Australia.
"Here at Telethon Kids, we are committed to training the next generation of scientists, and of course we hope some of them will become child health researchers," said Professor Carapetis. "We have participated in the program for many years, and this new partnership represents a step-up in our support for the program, reflecting our strong commitment to the critical role of encouraging and growing a pipeline of young people to take up a career in STEM in this State."
If you would like to find out more information about becoming an NYSF partner, please contact our Partnerships and Alumni team by emailing partnerships@nysf.edu.au.