Science is actually going to be difficult to study, but worth it in the end
The third Indigenous Youth Science Forum was held in Perth in October, supported by Rio Tinto, IBM and the Defence, Science and Technology Organisation (DSTO).
Aiming to engage indigenous students in years 10 and 11 to continue their studies in science, technology, engineering and maths, the IYSF brings together young people from regional and remote areas of Western Australia – including Karratha, Derby, Port Hedland and Geraldton - for a week-long camp.
Rio Tinto's Superintendent, Communities, Shannara Sewell said, "We are proud of the Indigenous education and training programs that we deliver, and strive to support initiatives such as the IYSF, that broaden opportunities for young people living in regional communities allowing them to reach their full potential."
Run along similar lines to the National Youth Science Forum (NYSF), the IYSF provides participants with hands-on experiences, visiting laboratories and science and engineering related corporate sites, and talking with scientists about their work. Consulting with the WA Department of Education's Follow the Dream coordinators, young people are identified who have an interest in science at school, and who may have the potential to follow a study and career path in the science areas.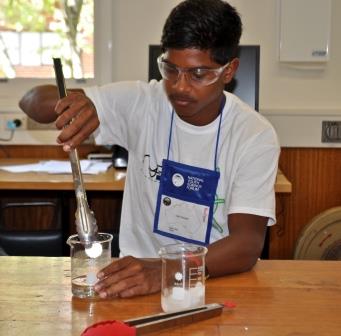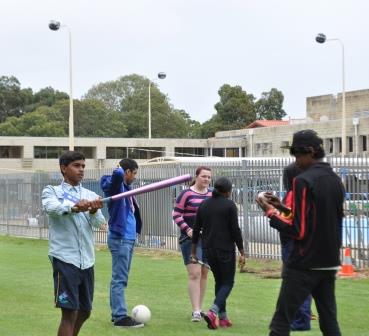 This year's program covered the broad strokes of science content looking at physics, chemistry, energy, technology, and water. The students visited
The University of Western Australia – International Centre for Radio Astronomy Research and the Department of Sport Science, Exercise and Health,
Bankwest Office of the Future
IBM
DSTO at Stirling Naval Base
NCEDA (Desalination Centre of Excellence), located at Murdoch University
Curtin University – Physics lab and Renewable Energy Fuel Cells
Presentations were made after dinner by representatives from Rio Tinto, IBM, Elementaurs, and Shane Nannup, who talked to the students about the night sky, and provided a reading of the Milky Way seen through Indigenous eyes.
Murray Bruce, Director of Natural Resources at IBM Australia & New Zealand, says supporting the IYSF was a good opportunity for IBM to engage with indigenous communities in WA. "Through interacting informally with a wide range of IBMers to discuss career ambitions and thoughts on success and lessons learned in their careers, we were able to bring the students' studies of science alive and demonstrate where these studies can take them in the future. The students were particularly interested to hear first hand from one of our key clients about the role that IBM is playing on one of the region's largest and most complex liquefied natural gas projects."
Feedback from the students who attended the IYSF was very positive and enthusiastic, with the majority indicating that they would recommend the program to other students in a similar position to themselves.
Sarah from Mount Barker Community College said she learned, "a lot of different things, such as how naval bases can help in (the) everyday… how IBM has changed and developed the way we interact with and navigate through our world. I also learned that camp is always worth it! Science is actually going to be difficult to study, but worth it in the end."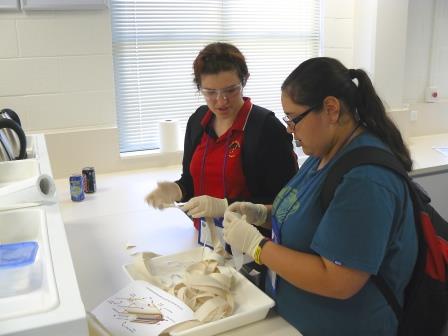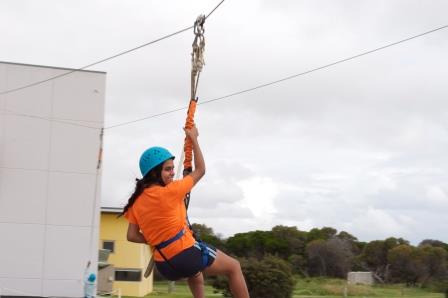 The visit to the Desalination Centre for Excellence elicited a number of feedback responses from the students, relating to how it improved their understanding of the process of turning saltwater into drinking water.
And the outdoor activities designed to establish communication and break down barriers were a big hit. Joseph from Derby said, "I learned how to tie a harness and do some epic tricks on the flying fox."
At ChemCentre, the students listened to real-life stories of how chemistry is being used every day. They toured a working laboratory, investigated microscopic physical evidence from 'crime scenes', explored an Emergency Response van and related equipment.
It was clear from the students' responses that they enjoyed the hands-on activities, presentations and tours. Through their visit to ChemCentre, the students demonstrated high levels of chemistry knowledge, understanding and inquiry skills.
"ChemCentre is committed to inspiring the community with real-world, relevant science and to enhancing chemistry education in WA", says Yvette Leong, from ChemCentre. "The IYSF was a great opportunity to do this for a group of bright and budding science students who were, in essence, ambassadors for their communities across WA."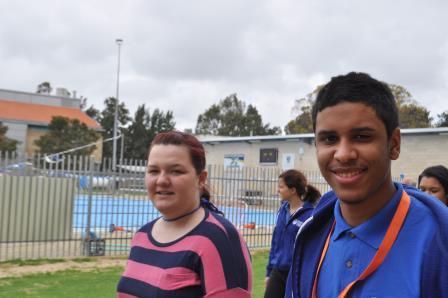 NYSF recently announced that IYSF participant, Kyah Henderson from Geraldton Senior College (above with student mentor, Isaac Alexander) has been offered a place at the second January Session in Canberra; Kyah will be supported by NYSF partner CSL Ltd to attend the NYSF.