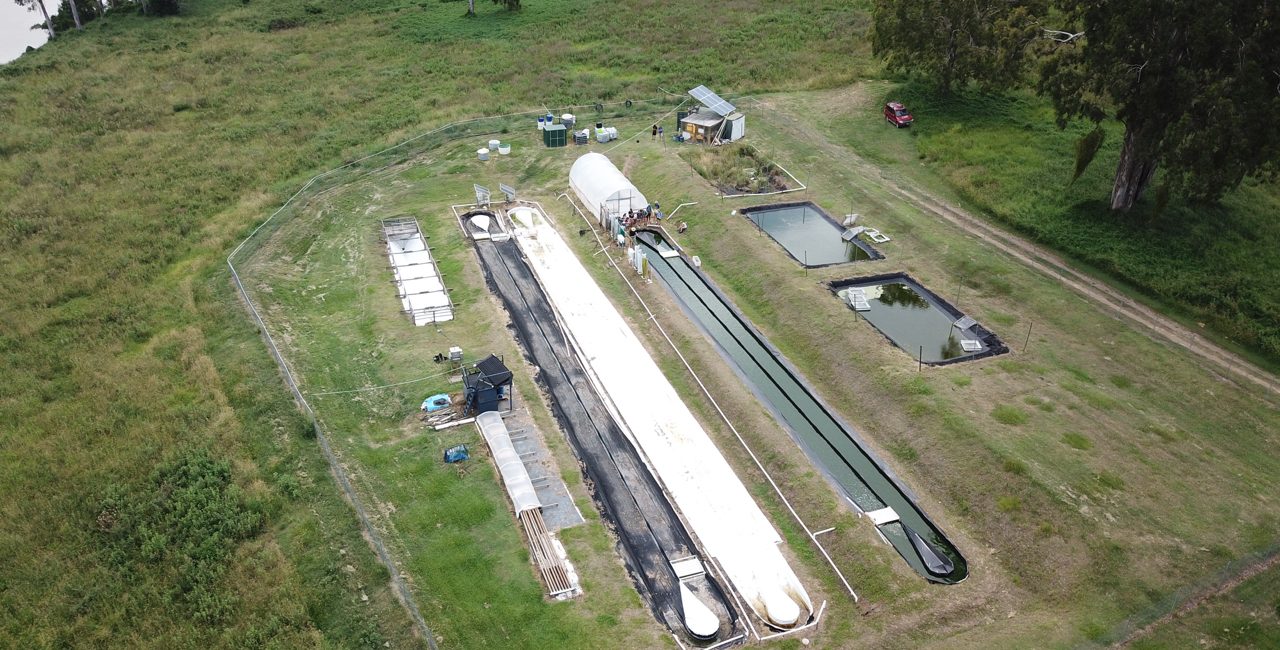 What's the first STEM visit of the first NYSF Session B in Brisbane? It's slimy and smelly, but it could be the next big crop for Queensland farmers.
That's right, algae isn't just the green floaty stuff on top of your fish pond, it's used to produce fertilizer, a more efficient fuel called biodiesel and is a low cost, environmentally friendly animal food.
NYSF students were lead around the farm by Dr Skye Thomas-Hall who showed them the various stages used to cultivate algae. From isolating a specific algae strain in the lab to pilot cultivation and extraction on the farm before attaining the final products of biodiesel, omega 3 and biomass for animal feed.
Students: "It smells like fish food"

Scientist: "It is fish food."
The Carson and Darwin groups, as part of NYSF 2018 Session B, the first Brisbane NYSF program, visited an algae farm and laboratory this week, operated by Professor Peer Schenk. The farm and lab work together to grow, analyse and evolve the production of algae, learning which strains are suitable for the various applications. Education also forms a major component with the facility set up to support both research and development while educating about farm design and construction for industry partners. That means they aren't just limited to research or commercial production, but can combine the entire lifecycle from a scientific discovery in the lab through to a potential commercial crop which is better for the environment than the options it can replace.
PhD student Faisal Alsenani delivered a presentation demonstrating the complete life cycle of algae. Alumni and communications intern Carl Jonsson was impressed by the applications of the crops, and the process to match strains with sustainable outputs.
"It was interesting how the lab was used to isolate and cultivate a specific strain of algae, and the farm is then used for mass production and drying to see if it can be commercialised. I was taking photos from the drone and it really gave me a sense of the scale and perspective on how much is possible."
Microalgae is able to produce biomass which can double to triple in 1 day. Previous biomass crops such as sugar cane produce 2-3g per square meter whereas microalgae can produce up to 10x that amount at 20-30g per square meter.












Professor Peer Schenk works to address food and energy security concerns facing today's world using science and technology. Through his role at the School of Agriculture and Food Sciences at The University of Queensland, Australia, Peer heads laboratories in both Algae Biotechnology and the Plant-Microbe Interactions.
Learn more about the Algae Farm here: http://www.schenklab.com/alagae-energy-farm-in-uq-news/
Words - Carla Paterson, NYSF 2018 Session B Brisbane Communications
Worlds and Images - Carl Jonsson, NYSF 2018 Session B Brisbane Communications Intern
NYSF 2018 Session B is supported through funding from the Department of Industry, Innovation and Science as part of the National Innovation and Science Agenda (NISA) – Inspiring a nation of scientists."