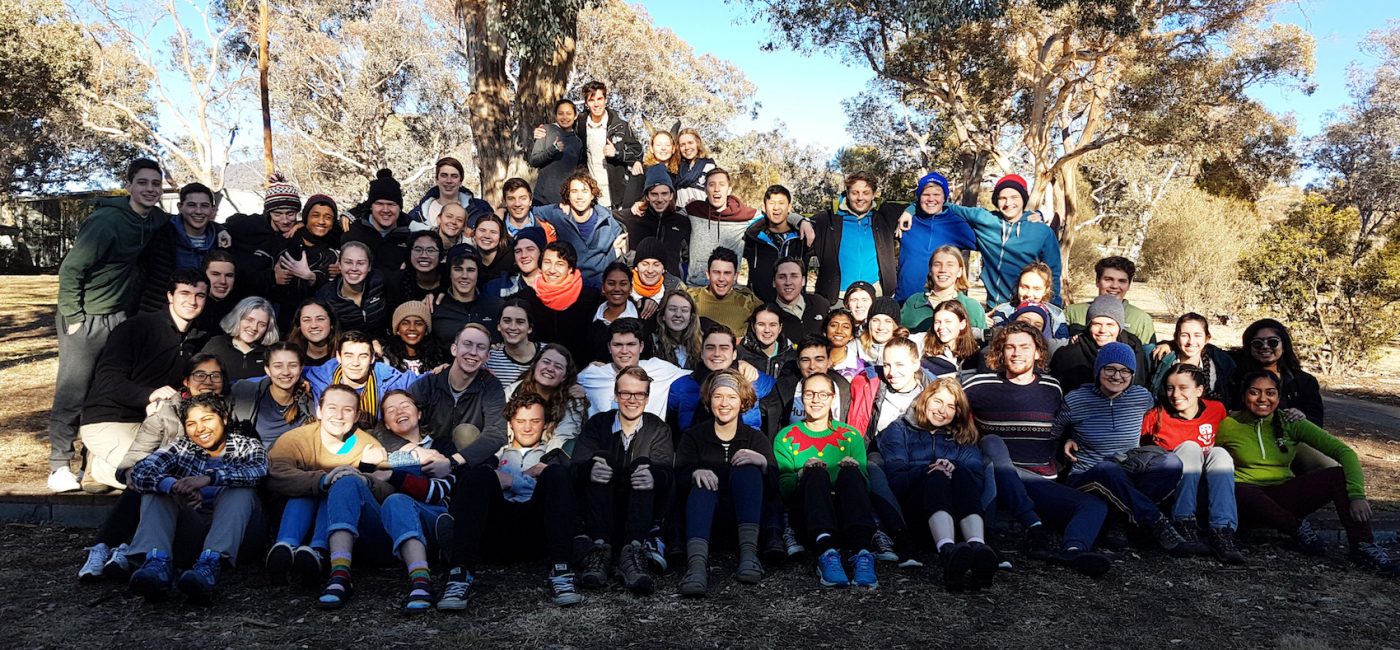 "I am looking forward to Session because of what session is, and what it creates. I cannot wait to meet the 200 students who attend. But mostly I can't wait to see their individual transformations over the 12 days. I love the idea that these students, like me when I was a student, have no idea that they'll get back on that bus/plane a different person is some shape or form - and I love watching that unfold. " Bri, NYSF 2019 Session B Chief of Staff
When Blake, Bri and Max first came to the NYSF Year 12 Program as participants back in 2015, they probably never imagined that they would be coming back 4 years later in the position of Chief of Staff. Thanks to the Student Staff Leadership Program (SSLP), a small number of students have the opportunity to return to the NYSF Year 12 Program, to help with the logistics, delivery and so much more. This is a great opportunity for them to develop their leadership skills while supporting the next years' cohort of young STEM enthusiasts.
This year, all three of our Chiefs of Staff originally come from regional Australia. Blake Cutler is from the beautiful town of Bellingen near Coffs Harbour in NSW. Brioude Synnot grew up on a property outside the even smaller town of Euroa in central Victoria and Max is from Wangaratta, also in Victoria but heading towards the NSW border. In January 2019, the three Sessions of the NYSF Year 12 Program will be led by one of each of these bright and capable NYSF alumni. The first out of the gate will be Blake Cutler leading Session A, in Canberra at the Australian National University (ANU).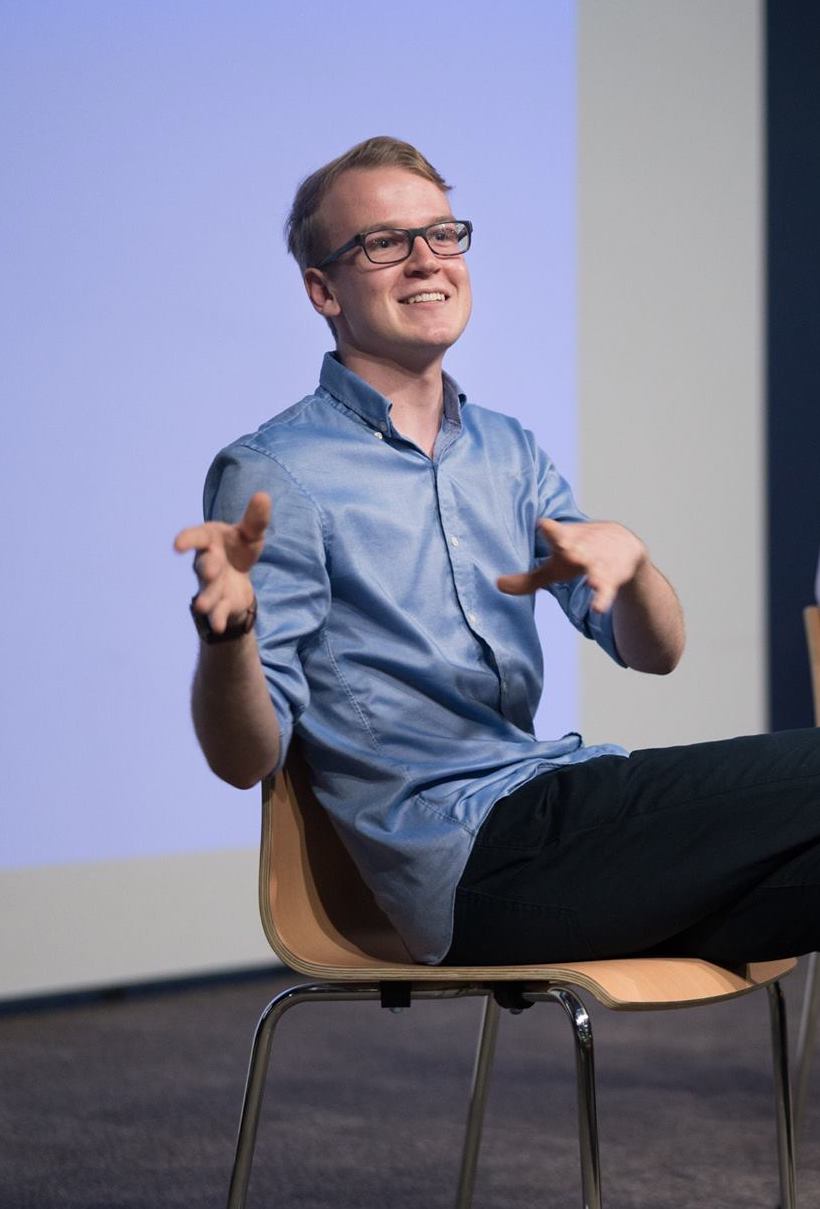 Blake is currently studying Music Education at Monash in Melbourne, but says "my passion and interest in science is still strong". When asked what he is most looking forward to about being a Chief of Staff Blake says "The people! I have never had the opportunity to work with such a diverse, amazing group of people until I came to the NYSF. The students who we have on Session are so dedicated and passionate about what they do, it is an incredibly inspiring and motivating way to begin the new year. I am very excited to welcome our students to Session and see them gasp in awe at what we get to do in January - I am sure I looked the same way!"
Blake is also looking forward to working with the student staff team and credits them for their enthusiasm and the many volunteer hours they will be putting in once again this January.
Reflecting on his own time at the NYSF Year 12 Program, Blake says the greatest part was… again connecting with the people he met there. "I honestly found my tribe at the NYSF. Growing up in school (especially in the country) it can be hard to find people who are equally passionate about the things you love. However, not at the NYSF! Being surrounded by 200 other passionate students for that two weeks has been the most transformative and empowering experience of my life. Being able to find nerdy company, allowed me to explore who I was and who I wanted to be, whilst I was exploring future career possibilities."
His advice for the next round of students arriving this January (and great advice for all of us really!).
"Be open to change. I know it sounds silly coming from me because I am one of the world's biggest planners, but one of the beautiful things about the NYSF is that you get to experience things you would never have considered! I came to the NYSF thinking I would do veterinary science but left with a passion for research and education. A lot of these great opportunities that can shape your future come by chance, so if you can embrace them without fearing change, I think that would be very exciting!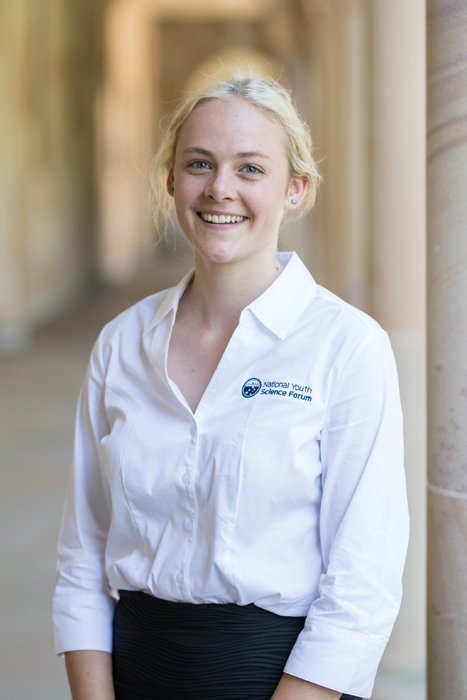 Braving the height of the Brisbane summer heat, Brioude Synnot will be running Session B in Brisbane, hosted by the University of Queensland. Bri has been busy studying global sustainable development in England for the past two years but recently made the decision to transfer to Monash University and finish her degree majoring in sociology and minoring in indigenous cultures and history.
Thinking ahead to the opportunity to return once again to the NYSF Year 12 Program as Chief of Staff Bri says
"I am looking forward to Session because of what Session is, and what it creates. I cannot wait to meet the 200 students who attend. But mostly I can't wait to see their individual transformations over the 12 days. I love the idea that these students, like me when I was a student, have no idea that they'll get back on that bus/plane a different person is some shape or form - and I love watching that unfold. As for the Chief of Staff position, I guess this role now allows me to be able to witness the staff team's development over the program as well. Our team is comprised of such inspiring and special individuals that I just can't wait to see the enduring impact they have on each student's life."
When it comes to reflecting on her own time as a participant four years ago, Bri is able to share a written record from her own diary. "So today was my second day here and I'm already loving it. There was a moment when I was heading back to ANU from the tracking station, and we were all singing this song, and I was just so happy. There was this warmth inside me and I wanted it to stay there forever."
Bri says, "I think that really captures what was so special about NYSF for me. It was a space where I felt completely safe, to just be me; to let my guard down and have people enjoy me for who I was. I was inspired every day by the students, and staff surrounding me, to do what I wanted to do, and to be who I truly was. NYSF was the single most defining part of my life so far. I will be forever grateful for the opportunity I was given and who I am now, thanks to the incredible humans I spent those two weeks with."
As for her advice to the students coming this year, she urges them to "Focus on you. I think during this period of young peoples' lives, there are so many expectations, pressures and ideas placed upon each person that it is easy to fall into others' ideas of what you should do with your life, what you should study, and so on. Through all this noise, as a person still developing and finding your place in the world, it can be really hard to make the "right" decision. And that's a really confronting idea - the fact that we expect all young people to find a passion, stick to it, and thus find meaningful work. But you have to try different things to truly know what they're like, and whether you enjoy doing those things in life. Some people see me dropping out of my degree in England as a failure, as making a big mistake, and it's really hard to move past that when it's coming from the people around you that you respect. But making a decision by yourself, for your own future, physical, and mental health, can be one of the most empowering things you can do. So I guess my 'advice' from my experience so far, is to take care of yourself, embrace life's opportunities and don't apologise to anyone for making your own decision about your own life. Also, be nice to people, you lose nothing from kindness."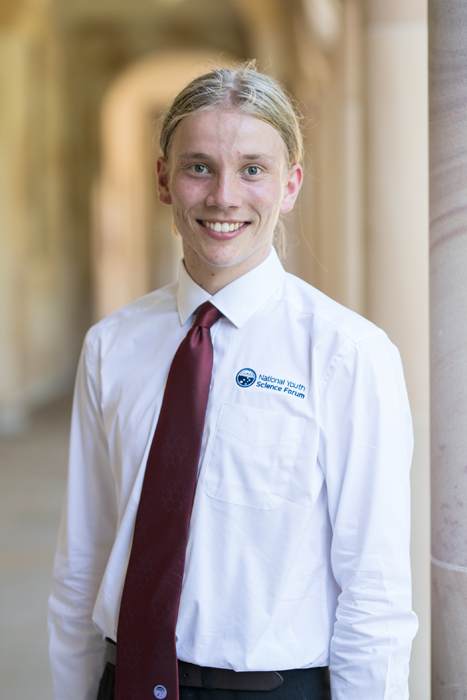 Rounding out this January, it will be Max leading Session C back in Canberra again. Max has just recently completed his undergraduate, a Bachelor of Science at the University of Melbourne, majoring in bioengineering systems, he is "looking forward to taking some time off study, to have a think about my life's trajectory, and to travel Australia and beyond."
But before he can do that, in his role this January as Chief of Staff Max says he is most looking forward to "viewing the January Session with a wider perspective. I'm excited to see how our staff team will work and bond and work together, and I'm excited to see how our work will manifest in the student experience."
Thinking about his own time as a participant back in 2015, Max says "As the days passed on my student Session, I realised my reservations about students, staff and the program itself were slowly evaporating. I remember jumping on to the lawn one morning, having decided to fully embrace Session and all its quirks. In a word, that moment was liberating, and the NYSF upgraded from being the best time of my life to something beyond that. It has stayed with me since, and has taught me the power of entering a situation (in the broadest sense possible) with optimism and an open mind"
And if he could give just one piece of advice to this year's attendees, he says "Don't be afraid to stop and reflect! I think as young people we're obsessed with juggling all our many commitments and passions with our eyes fixed firmly on the future. As awesome as this is, I've noticed the best decisions I've made were preceded by a week, a day, an hour of calm, reflective thinking. It gives you an opportunity to breathe, and learn from mistakes you've made."
On behalf of the whole team at NYSF, we can't wait to welcome Blake, Bri and Max back to Session once again and see each of them working their own brand of magic as the three Chiefs of Staff!