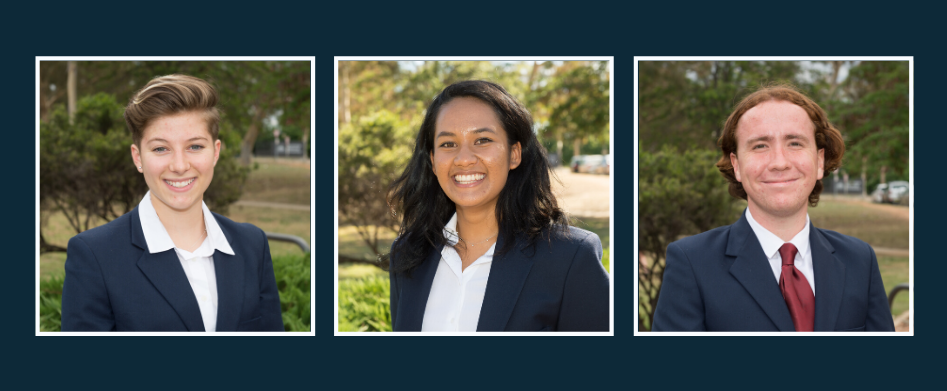 You'll meet the most amazing students from all over the country, and will undoubtedly make life-long friends. Enjoy it, be curious, explore, and have fun!
Every NYSF Year 12 Program we elect three Chief of Staff to coordinate the three January sessions. This year we are pleased to have Eliza McGovern, Rebecca Hermanus and Bailey Chappel. They are each responsible for 200 students, the 23 student staff leaders, and the smooth running of all activities and lab visits.
Session A Chief of Staff- Eliza McGovern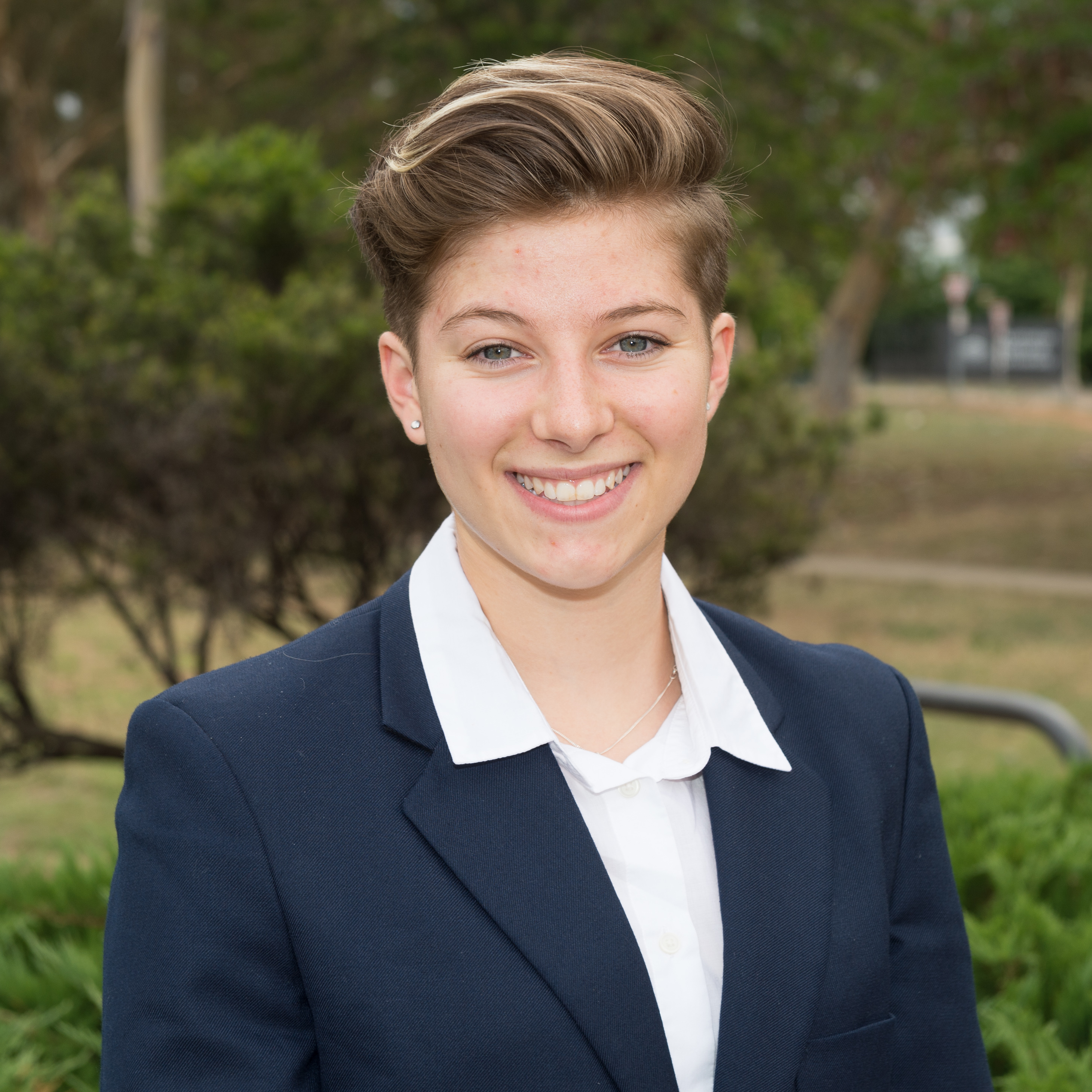 I am currently very fortunate to be living in Tasmania, where I study Criminology and Social Justice & Human Rights. Though my ambitions in terms of study and a career seem to have diverged from STEM, I remain hugely passionate about all these areas, particularly science as it factors greatly into my study and, more broadly, is so much a part of all of our everyday lives. Perhaps ironically, my passion for working with people, particularly young people, was fostered in my first year of staffing the program as a group staff member. I'd never had the opportunity to work with such incredible, resilient young people. The immense amount of privilege I felt in being able to listen to some of the students' stories and to then support and watch them grow over the duration of the program lit a passion in me that I've yet to lose, and it was a large part of my decision to complete a Youth Work qualification last year.
I remember very vividly being a student on session. In short, I was terrified. I was a reserved, anxious student who didn't consider herself 'sciencey' enough to be there. I don't recall what it was exactly, but something gave way and I settled and, perhaps for the first time in my life, felt entirely comfortable being myself. That's the unique thing about NYSF; yes it's a science program, but it also creates a community in which you feel safe and respected just as you are. This aspect of NYSF is something that had a profound impact on me as a student and it continued to blow me away as I watched the same sense of empowerment grow in other students over the years.
I think that when young people feel safe and connected, their potential to embrace themselves and the opportunities around them is substantially increased. As a Chief of Staff, I take that responsibility of making sure every student feels this way throughout the program very seriously, and I'm extremely fortunate to have such a wonderful, compassionate team of staffies working alongside me to help deliver such a program.
I can't wait to see the passion, curiosity, and kindness that the students bring to session every year - that's always the most exciting part of session for me! I'm doubly excited this year though, as not only do I get to admire this in the students, but also in my insanely brilliant team of 22 student staff leaders, without whom the January programs would not be nearly so special.
Session B Chief of Staff- Rebecca Hermanus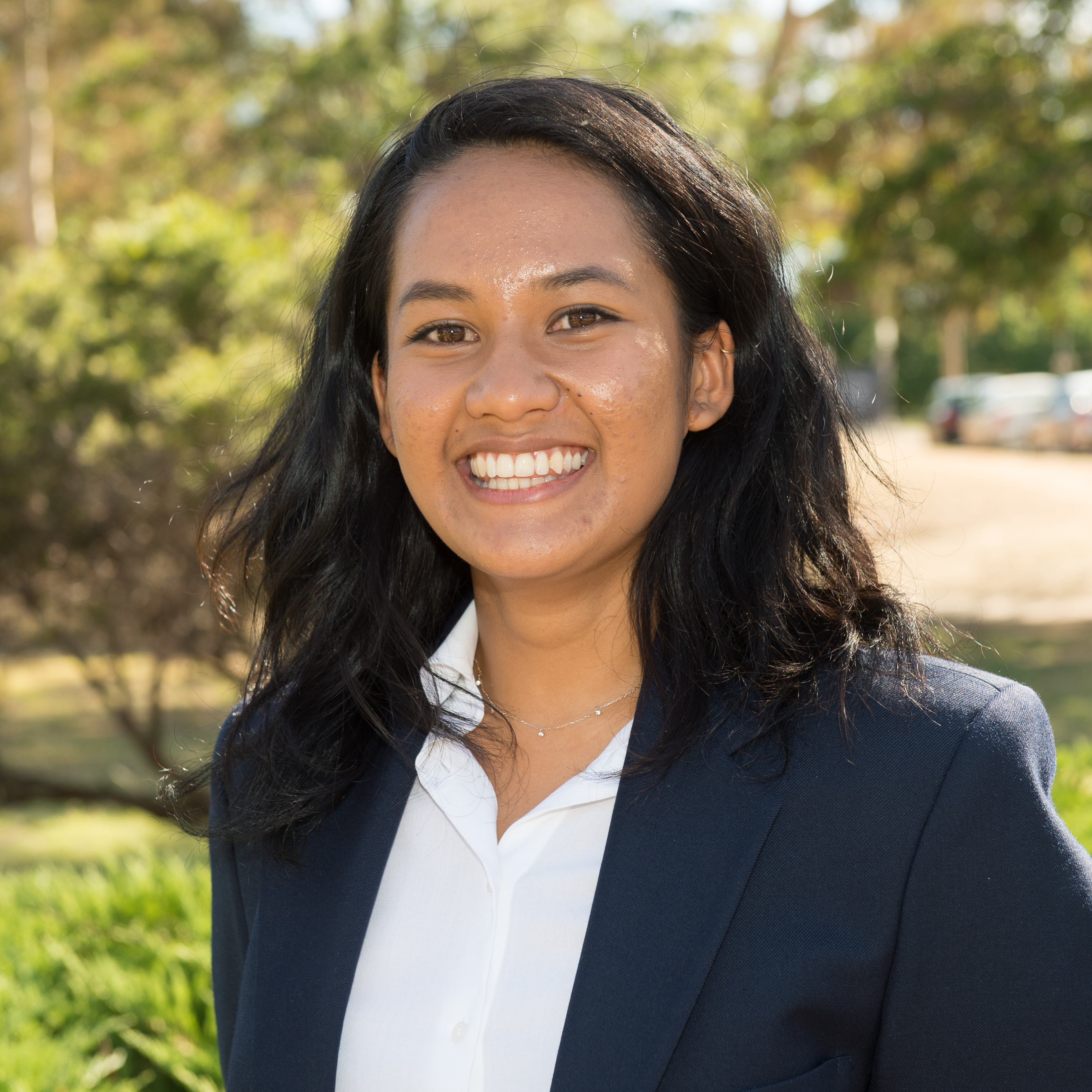 Hey there! I'm Rebecca Hermanus, better known as Staffie B.
My NYSF journey began long before I know the program even existed. I have grown up in various small Aussie towns my whole life, the longest stint of which was spent in Yirrkala in East Arnhem Land for 6 years. In spite of this, I have been continuously blessed with phenomenally passionate teachers, specifically in the STEM arena who have enabled this outback scrub and country loving gal to transition into big city studies at the University of Queensland in the fields of biomedical science and eventually medicine.
The NYSF was pivotal in my pursuit of purpose when coming into senior year in Mareeba, Far North Queensland in the summer of 2015-2016. The forum flung open the door to endless opportunities - not the least of which includes the community of lifelong friends I'll forever find a home in. There seriously ain't no party like an NYSF party... even years after the fact. These people know how to transition from deep and esoteric ponderances to a good boogie in 0 to 100 real quick. In this constantly transitory life of mine, I've somehow found a people and a passion to concrete to myself and I can wholeheartedly attribute so much of the NYSF.
Session B, I'm looking forward to Chiefing ya. Queensland has so much beauty and discovery and answers to offer, and this is only elevated through the lense of the NYSF experience. Without giving too much away, I think I'll leave you with this important last piece of advice from my favourite poet, philosopher and Real Slim Shady: "[We] better go capture this moment and hope it don't pass... you only get one shot, do not miss this chance to blow. This opportunity only comes once in a lifeitime" (Eminem, 2002).
Let's go, science fans!
Session C Chief of Staff- Bailey Chappel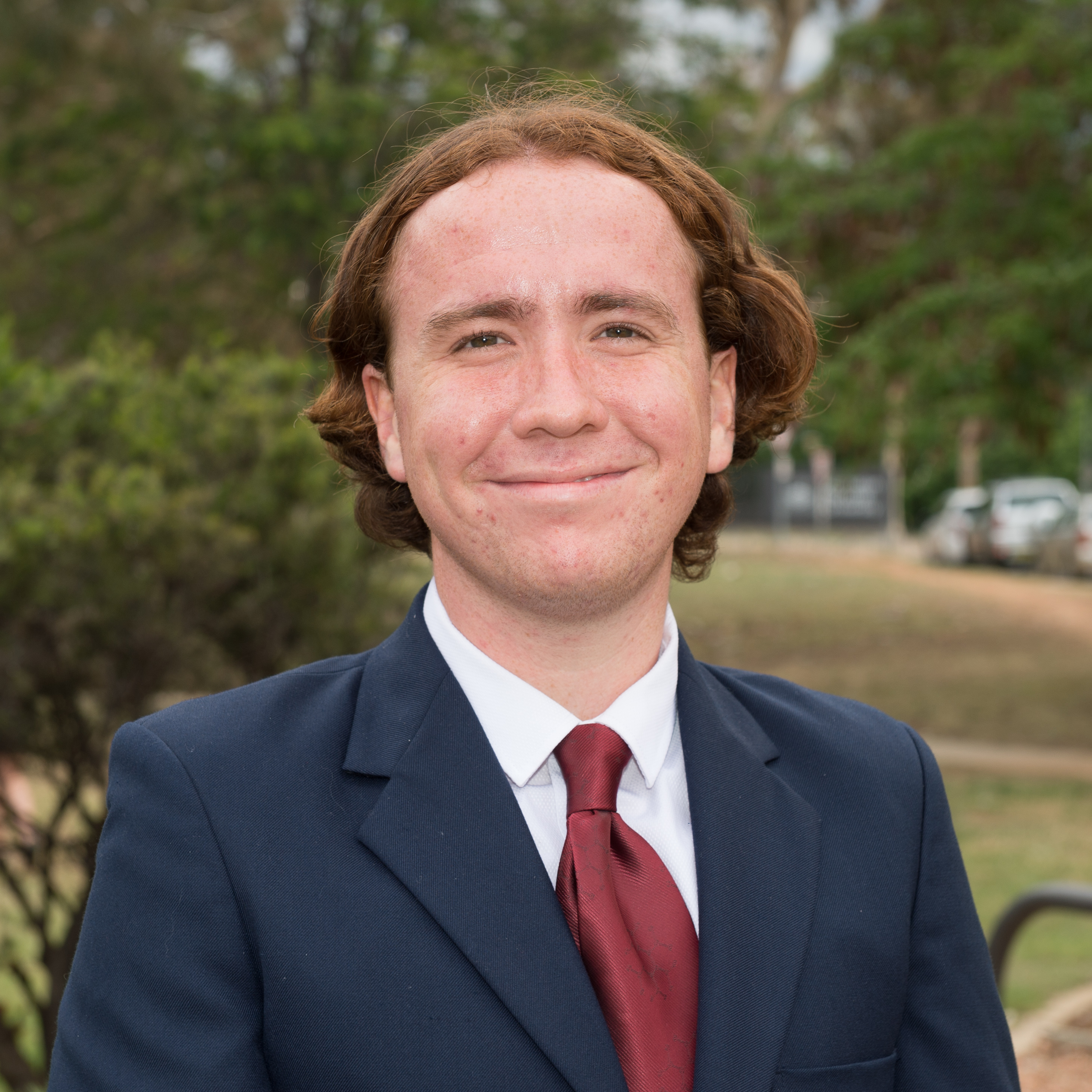 G'day! I'm Bailey, the 2020 CoS on Session C. Three yeas ago, I moved from rural Victoria to study a double degree in Renewable Energy Engineering/Commerce at UNSW, in Sydney. I'm energised my economics and climate change! I'm also particularly passionate about avocado with vegemite on toast.
As a student, NYSF helped to shape my goals for beyond high school. Now, I seek to help give a new generation of participants that same experience. I'm excited to work with the talented group of young leaders that we have with this year's student staff program. Together, I look forward to delivering a meaningful session to the STEM pioneers of tomorrow!
Over the past few years of my involvement with the NYSF, nothing has been more incredible than to watch how the students learn and grow. When I was a student myself, I was shown pathways I hadn't considered before. Going on session and being a part of this amazing science community has brought opportunities into my life that I could never have expected.
My advice for the 2020 participants would be to squeeze and soak up every last drop of opportunity and community that session delivers. You'll meet the most amazing students from all over the country, and will undoubtedly make life-long friends. Enjoy it, be curious, explore, and have fun!