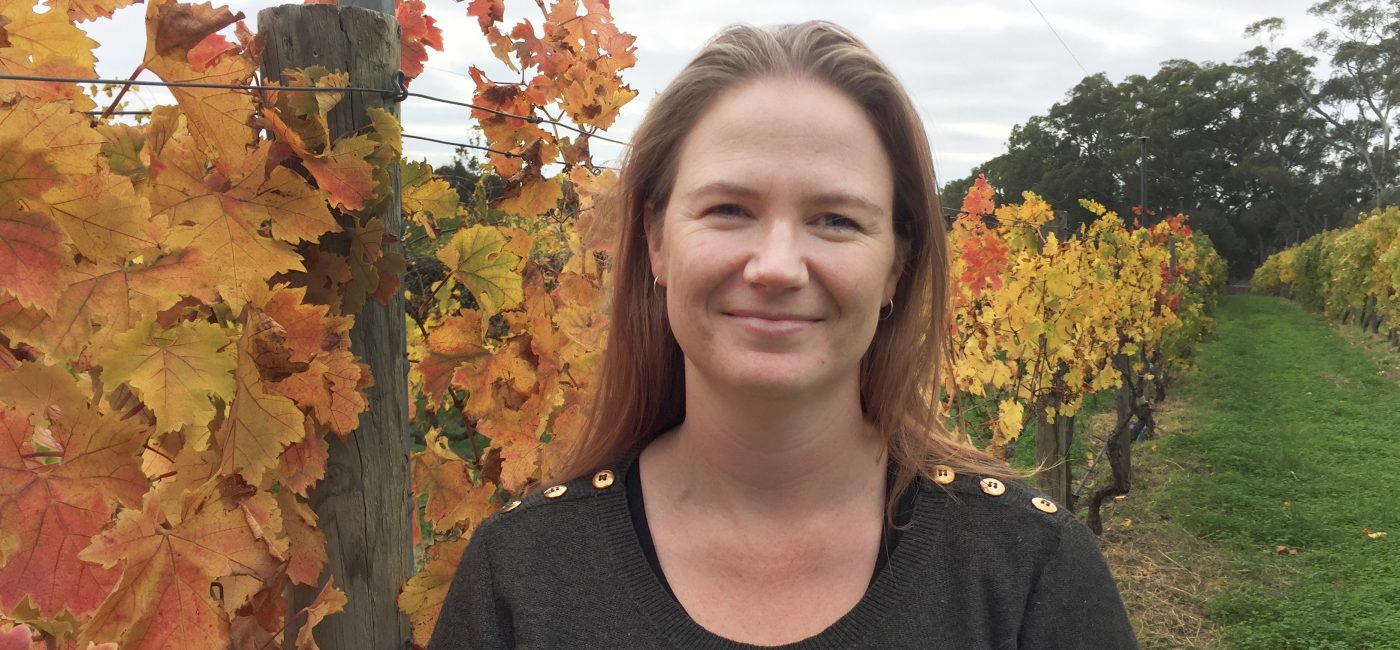 My advice to past or future NYSF students is to take opportunities that come your way.
Everywhere you look, even though you can't see them, there is a hidden world of microorganisms. Microbiology is the study of the minute organisms that have an effect our health, help make our food, and influence our environment.
NYSF 2001 Alumna, Dr Joanna Sundstrom has made a career out of studying microbes. Read on to hear about Joanna's journey since attending the NYSF and a career path that led her to become Centre Manager for the Australian Research Council (ARC) Training Centre for Innovative Wine Production
"I was encouraged to apply for a place at the National Youth Science Forum by my high school chemistry teacher. I hadn't previously heard of the NYSF, but the information booklet my teacher gave me grabbed my attention. I was a year 11 student at a public high school where STEM subjects weren't the most popular and class sizes could be counted on two hands. I was fortunate enough to be selected by the Rotarians of District 9500 and in January 2001 made my way to Canberra with my fellow Adelaideans, picking up a group of Melbournians along the way.
Almost 18 years have past since my NYSF experience, more than half a lifetime! As I flick through my NYSF photo album, my strongest memory is of the comradery that developed between us over the two weeks. It was such a fantastic experience to spend time surrounded by others interested in science, both NYSF students and staff at organisations we visited. It really was two weeks of fun!
At the end of my final year at high school I agonised over which university science degree to choose. I knew I wanted to continue studying science, I had enjoyed Biology and Chemistry the most, but still didn't know exactly what job I might want. In hindsight I shouldn't have worried. At the end of first year there were many students changing degrees as people found new interests. As the first person in my immediate family to go to university I wasn't familiar with how easy or common this was. In the end I chose a Bachelor of Biotechnology at the University of Adelaide, majoring in genetics in my final year.
Having taken an opportunity at the end of second year, to do a six-week summer research project in a University laboratory, I decided I wanted to spend more time in a lab. I began Honours working on a research project investigating how cotton fibres develop. The group's overall aim was to develop longer and stronger cotton fibres for the cotton industry. I thoroughly enjoyed my honours year, but it was over far too quickly and I wanted to continue research in a laboratory setting.
Another opportunity presented itself when I met the Education Officer of the Australian Centre for Plant Functional Genomics at a career's expo. The Centre was located at the Waite campusof the University of Adelaide. She encouraged me to spend a week in the Centre meeting different researchers to learn more about their research to help decide what project I might like. I began a PhD in the Centre in 2006 investigating the genetics of how some plants can control movement of sodium ions from the soil, through the roots, to the plant leaves and how this can impact salinity tolerance. This was another project involving genetics and understanding what goes on inside single cells to make a whole plant function.
If you are interested in agricultural research, including food and/or wine, and haven't heard of the Waite campus you should look it up (https://www.thewaite.org/about/)!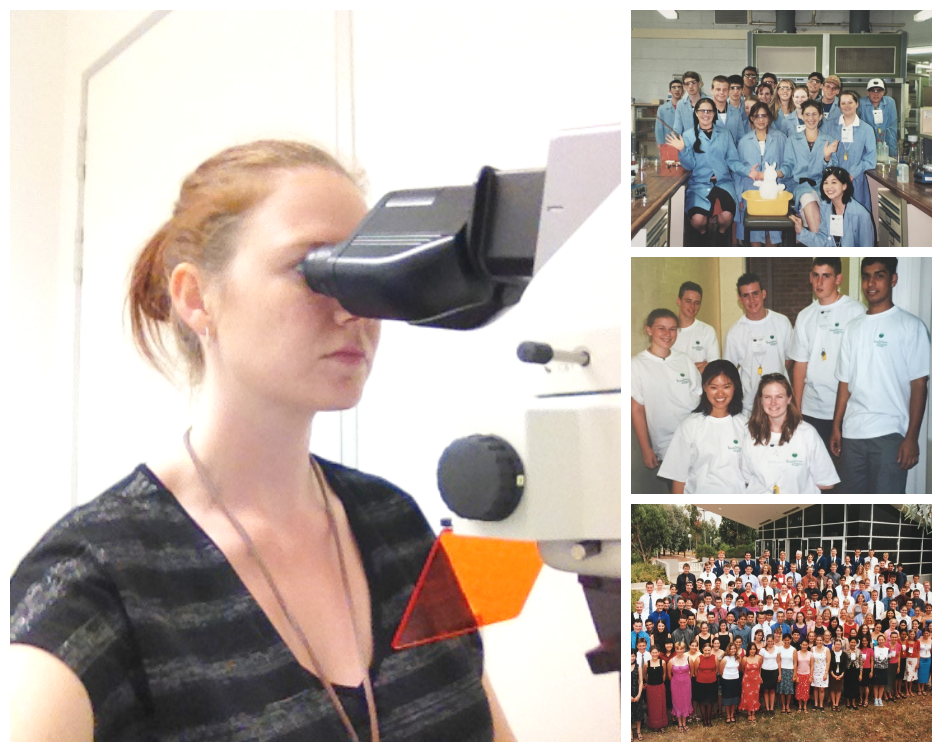 Following on from my PhD I began a part time postdoctoral research position in the Wine Microbiology and Microbial Biotechnology Group, in the Department of Wine & Food Science at the University of Adelaide. While I hadn't any firsthand experience in wine microbiology, the group leader was looking for someone with molecular biology experience, which my Honours and PhD projects had given me. Part time work turned to full time work as the group received new funding through government grants from Wine Australia and the Australian Research Council. While I worked on several projects over the next seven years, they all had a focus on understanding how yeast and bacteria, used to make wine, perform during stressful and problematic fermentations and ultimately looking for ways to improve their performance.
In late 2017, I took a step away from the lab and into a role as Centre Manager for the Australian Research Council (ARC) Training Centre for Innovative Wine Production. The ARC funds these Centres to foster close partnerships between university researchers and research end-users vital to Australia's future, in our case the Australian wine industry. The Centre's provide Higher Degree by Research (HDR) and postdoctoral training that in turn provides research outcomes to industry.
When I took on this role I was ready for new experiences and to learn new skills, but I still wanted to remain connected to scientific research. This position sees me looking after the day to day running of the Centre, including recruiting PhD students, keeping our website and social media up to date, planning Centre events, monitoring the Centre's finances, and keeping on top of our reporting requirements.
There are many similarities between this role and being a researcher, which is why I have been able to take on the role. Both require a range of skills including critical thinking, good planning and time management, ability to communicate to different audiences and working well with different groups of people. Having completed a PhD and worked as a scientist this allows me to understand the science and know how I can best help the Centre's students and scientists while making sure the Centre runs smoothly.
My advice to past or future NYSF students is to take opportunities that come your way. When I reflect on my own experiences it is the opportunities offered to me that I have taken that have resulted in me ending up where I am today; the teacher who encouraged me to apply for the NYSF, work experience opportunities, an offer to spend time with researchers and different employment possibilities. I think it is also important to talk to a wide range of people about their experiences and to ask lots of questions."
If you are an alumnus/alumna of the NYSF we would love to hear your story. To submit an article or for more information email communications@nysf.edu.au.