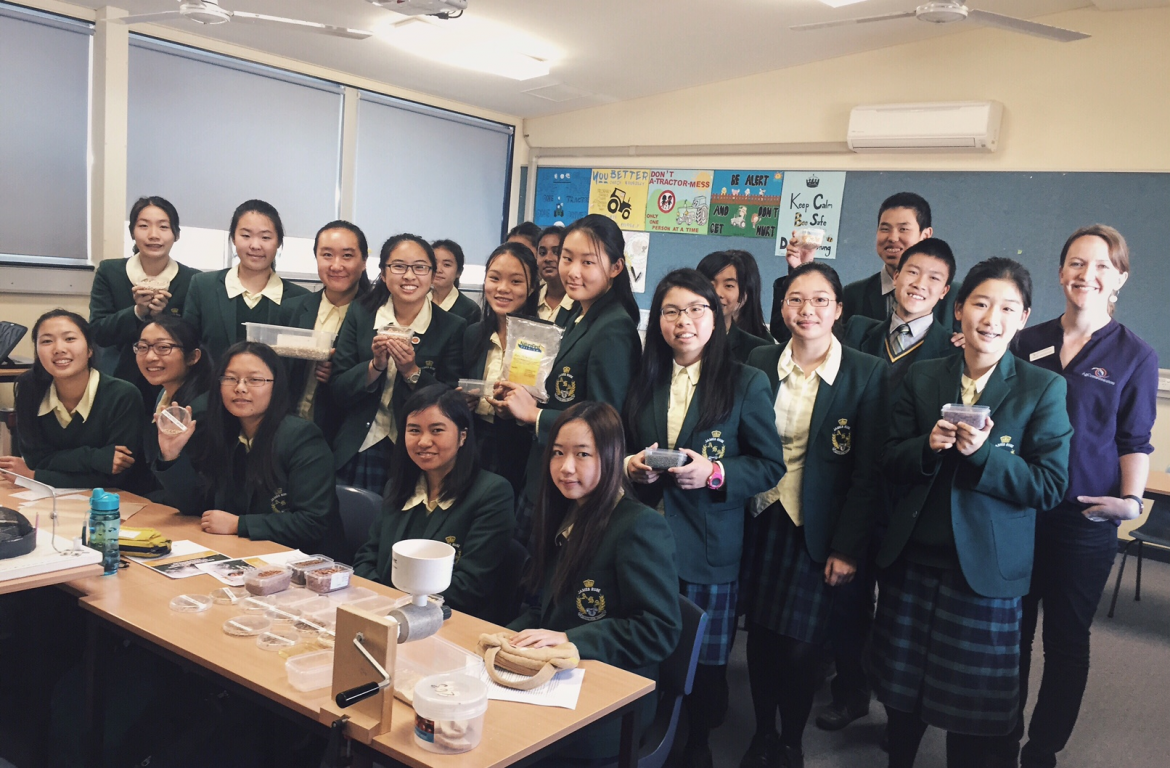 The Grains Research and Development Corporation (GRDC), which has been a proud supporter of the National Youth Science Forum over several years, has recently released a range of curriculum-linked resources which explore the latest science, technology, engineering, mathematics, nutrition, research and innovation in the Australian grains industry.
The resources present the professional nature of grain production and reference the types of technology that grain growers use on-farm. They also embed relevant Australian grains science and technology into a range of food and fibre teaching units, enabling teachers to teach mainstream subjects (such as science, geography, agriculture, home economics and nutrition) using grains as the teaching context. Each set of enquiry based resources includes activities, practicals, investigations and discussions.
The resources have been developed with input from reference teachers, researchers and growers and have been trialled at schools throughout Australia – with feedback hugely positive.
The resources include:
Agricultural Studies
The cost of frost – investigating weather (Year 9-10)
Smart grains – technology on farms (Year 9-10)
Geography
The importance of soil for growing great grain (Year 9-10)
Home Economics and Nutrition
Good grains for good gut health – the benefits of fibre (Year 9-10)
Grains, gluten and carbohydrates – focusing on grains as part of a healthy diet (Year 9-10)
Science
Science behind dough quality (Year 10-11)
Science of stems, stomata and sustainability (Year 11)
Science of crossing and crops – plant breeding (Year 10-11)
Science of living soils – focus on nematodes (Year 10)
The full suite of resources are available to download from the GRDC website www.grdc.com.au.
Or contact Sarah McDonnell for further information sarah.mcdonnell@agcommunicators.com.au.