the place is buzzing with significant developments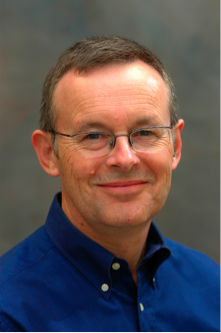 Mid-winter here in Canberra is generally a quiet time for the National Youth Science Forum. But this year the place is buzzing with significant developments, some perhaps surprising.
First up, I have decided to step down from my role as Director of the NYSF, effective from the end of August. It's a been a wonderful nine years for me but it's time to move on and pursue other interests. My succession program is already in place and I feel I'm leaving the NYSF in very good hands.
The interim director, Damien Pearce, is already on board. He is a Fulbright scholar with a strong background in education. And he is no stranger to the organisation. In his former role as NYSF Assistant Director, he will be known to many who have attended the Canberra sessions over the past two years. Additionally, Damien has been closely involved in the student-staff training program.
Recently he has been an architect of major office re-structures that have not only streamlined portfolios and brought operations under one roof but made possible some new staff changes. In particular we are delighted to welcome Amanda Caldwell as our Manager, Communications & Partnerships. Also there are now three part-time positions in our office, specifically for former NYSF students. This is an important way of maintaining connections with the student body while also providing training opportunities.
As I write, the Next Step Program is in full swing around the country and the International Program is underway too. Currently we have students at programs in Boston and Pretoria with others soon to leave for Heidelberg and London.
The re-vamped Outback Leadership Treks are also about to get underway. This year our young student staff leaders are trekking in Southern Queensland under the guidance of Adventure Out.
While I am leaving to explore new personal opportunities, I am keeping options open for the possibility of continuing my involvement in some way, so strong is my belief in NYSF, its future and the organisation's ability to achieve change in the lives of the young people we support.
Geoff Burchfield