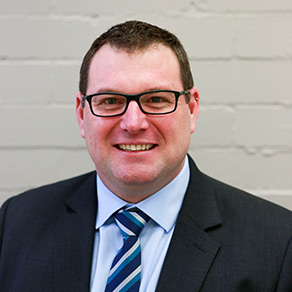 The National Youth Science Forum (NYSF) 2017 January Sessions are now behind us and the 400 Australian and international students who participated have returned home to commence their final year in high school, full of new knowledge, inspiration and friendships to carry them forward during this pivotal time in their lives.
Both Session A and C were extremely successful and a testament to the extensive dedication and support we received from so many people who support our programs. In particular, I would like to thank our Chiefs of Staff, Meg Lowry (Session A) and Martin de Rooy (Session C), and our teams of student staff leaders, whose efforts were instrumental to the success of program this year.
I would also like to recognise contributions by the NYSF Corporate staff, our volunteer Rotary parents, aunts and uncles, members of Rotary Clubs across Australia, Burgmann College, The Australian National University (ANU), our communications and teacher program interns, our many distinguished guest speakers and particularly our lab visit hosts, who provided access to leading research and industrial facilities. I encourage you to read back through the NYSF Outlook site to learn about some of the highlights from session.
Finally, the NYSF program could not exist without the financial and logistical support of our Partners and Sponsors. I thank them for their contributions during January and their continued support of the organisation and its programs.
Running in conjunction with the year 12 program in January was the NYSF National Science Teachers Summer School (NSTSS) – aimed at supporting teachers and their commitment to STEM education in their local communities. A group of 40 teachers from around Australia participated in this long-running professional development program. Teachers were exposed to cutting edge science via lab visits, workshops, and lectures as well as engaging and networking with their peers.
Exciting times are ahead for the NYSF as we continue to develop and grow the organisation. In January, our Chair, Andrew Metcalfe AO, announced the addition of a third January session (Session B) for NYSF 2018 hosted at The University of Queensland (UQ), providing an extra 200 places – 600 students in total at the ANU and UQ. This is made possible through funding from the National Innovation and Science Agenda (NISA). The extra places will give more students across Australia the opportunity to explore their study and career options in the STEM fields. This is evidence of the value of our year 12 program and its positive effect on students studying STEM subjects.
Although January is over, the NYSF engine room is still running hot with much planned for the remainder of 2017 and beyond. Applications for NSYF International Programs have opened with overwhelming interest. March is looking busy – applications for NYSF 2018 will open on 1 March and will be accepted until 31 May. The Rotary District Chairs Conference will be held in Canberra, and our alumni will be out and about promoting STEM study and the NYSF at the World Science Festival in Brisbane. Our Next Step Programs for NYSF 2017 students will run throughout April to July in Melbourne, Brisbane and Sydney, with alumni events co-hosted by IP Australia. The Student Staff Leadership Program kicks off in July and another first for the NYSF is our exciting pilot program, STEM Explorer, which will run for the in Adelaide in July 2017. The STEM Explorer Program is a collaborative initiative between the South Australian Department of Education (DED) and the NYSF, targeting science engagement for school students in years 7 and 8. We also acknowledge the seed funding we received to develop this program from the Department of Industry, Innovation and Science.
In other news, we also announced in January that Professor Tanya Monro, Deputy Vice-Chancellor, Research and Innovation at the University of South Australia, has taken on the role of NYSF Science Patron. Professor Monro, a NYSF alumna (1990), was Chair of the NSSS Board from 2014-2016. We are delighted that Professor Monro will continue her involvement with the organisation. We have also welcomed Professor Sally-Ann Poulsen and Loren Atkins to the NSSS Board. Professor Poulsen is also a NYSF alumna (1986) and will bring with her a wealth of knowledge and experience in industry and academica. Loren Atkins (NYSF alumna 2005), the new NYSF alumni representative, holds a Bachelor of Law (Hons), and a Bachelor of Science in Geography and Environmental Science, and currently works for the World Bank as an Associate Counsel.
By now, our NYSF 2016 alumni will have made decisions about the next stage of their education. Whatever field of study or institution you have decided upon I would like to wish you all the best for your future studies and hope that in some small way the NYSF has helped steer you on your path.
Dr Damien Pearce
CEO