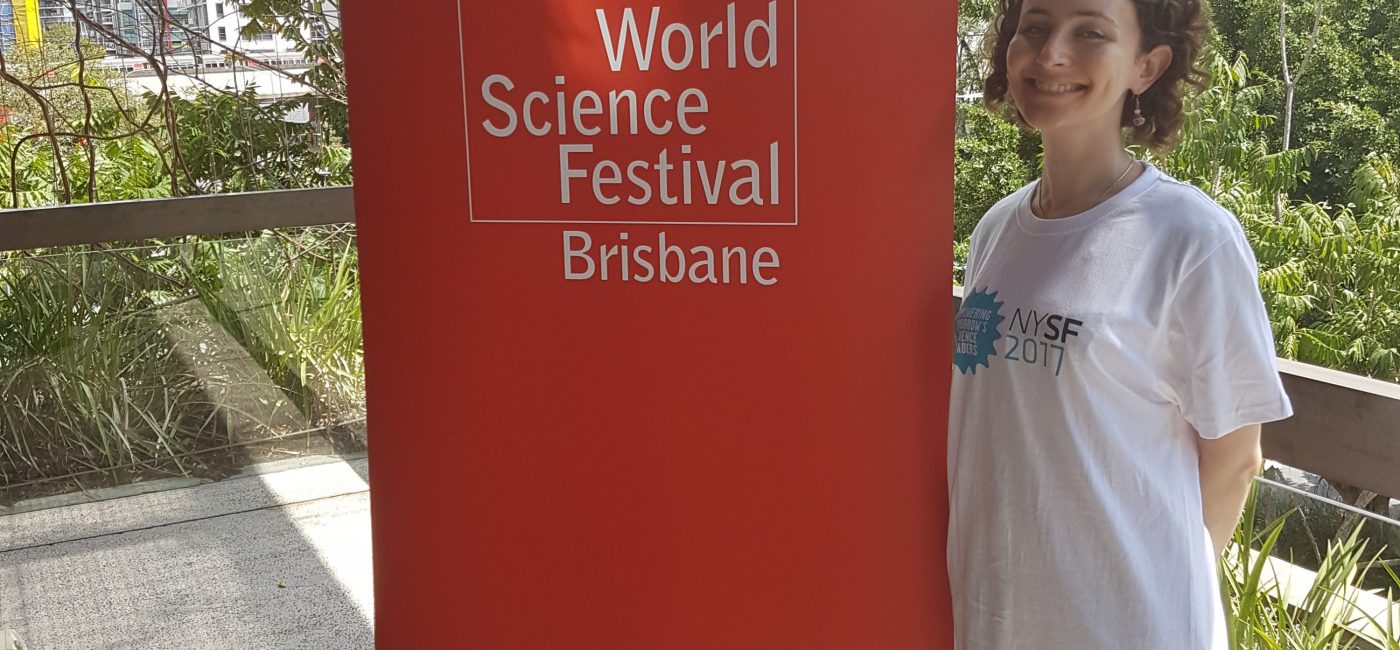 "Attendance at the event was excellent, with each session being sold out"
On Friday 24 March the NYSF had the privilege to be a part of the World Science Festival Brisbane, hosting our very own event "Five Minutes with Your Future".
The event ran three separate sessions in a speed-date-a-scientist format, with NYSF and University of Queensland alumni speaking to small groups of Year 9-12 high school students about their experiences pursuing a degree and career in a STEM field. It was a humid day in Brisbane, but this didn't seem to bother the locals, with non-stop chatter and intent discussions throughout each hour. As is the goal of our NYSF Year 12 program, the aim was to give students a broader understanding of the diverse study and career options available in science, technology, engineering and mathematics (STEM).

The World Science Festival Brisbane, held from 22 to 26 March, was a huge success with a reported 182,000 attending the various events held throughout the festival. This was an increase of 60,000 compared to the inaugural event held in 2016. As an organisation that supports science in Australia, it is just brilliant to see such a great turn out for this science festival. Attendance at our own event was also excellent, with each session being sold out.
On the Saturday and Sunday (25-26 March), NYSF teamed up with the Young Scientists of Australia Brisbane Chapter, to run a stall at the street science fair. Aimed at younger children, this stall included a magic mud pit and a photo booth with props to dress up as a scientist. The stall was a huge success with hundreds of people coming through to have their photo taken.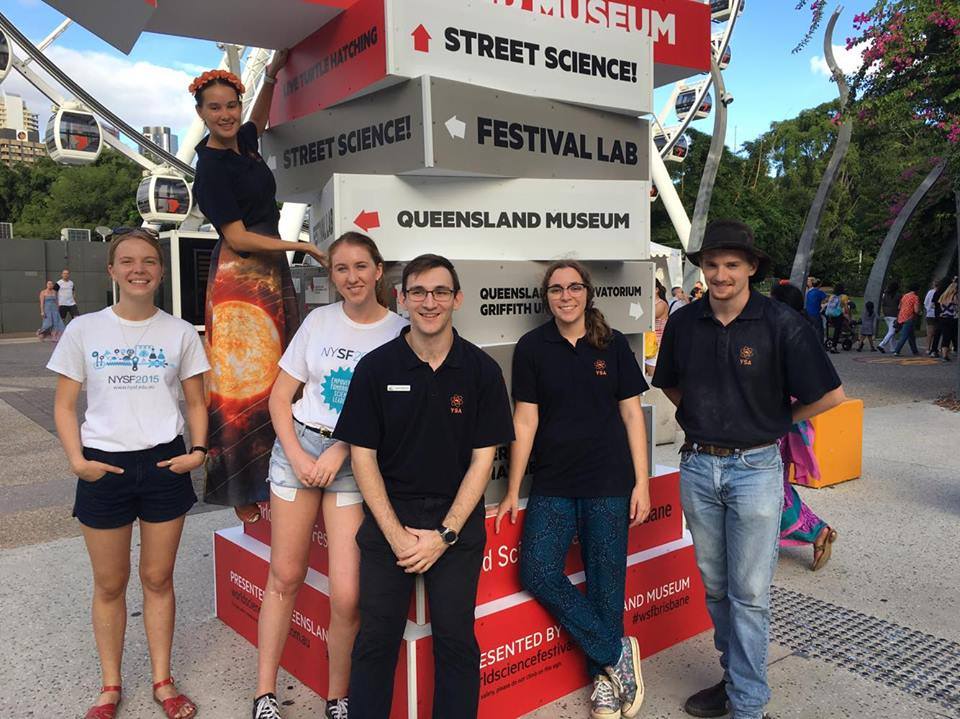 A big thanks is owed to all of the NYSF and University of Queensland alumni who volunteered their time and enthusiasm for the event, coming to share their STEM journey with the next generation. Feedback from the volunteers was very positive, with them seeing great value in the events. A big thank you to the team at World Science Festival Brisbane for inviting us to run an event and for all their support along the way. Another big thank you is owed to Jason from YSA Brisbane for his work coordinating the science stall. And finally thanks to all the students, their teachers and for members of the public for participating in the events. We hope you all had as much fun as we did!