A popular lab visit for Session A NYSF 2015 students was to Lockheed Martin Australia's NexGen Cyber Innovation & Technology Centre in Canberra. As a company that earns $US46 billion dollars annually, Lockheed Martin's interests include aeronautics, information systems, mission systems and training, missiles & fire control, production, and space systems.
On entering the secure facility, the visit hosts explained to the students the logistical and corporate reach of both Lockheed Martin Australia and Lockheed Martin International.
When the students learned that 70,000 of Lockheed Martin's employees were engineers (approximately 70% of their workforce), questions increased exponentially as they realised the areas of opportunity for employment within Lockheed Martin. True to the inquisitive nature of NYSF students, there were also many questions about Lockheed Martin's operations and businesses both in Australia and internationally.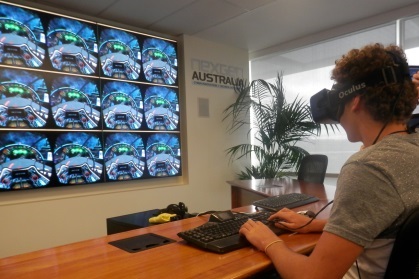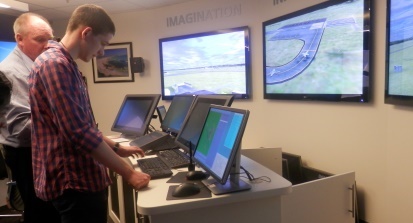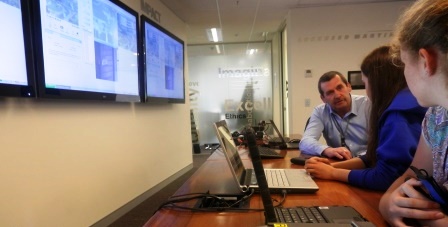 The students were able to explore some of the capabilities of Lockheed Martin by doing problem-solving activities mimicking those that the company's customers might present.
They all agreed that the visit was engaging and informative, offering a chance to learn about the numerous possibilities available in one corporate field of engineering. This also emphasised the sheer magnitude of career possibilities in engineering with exciting and challenging decisions to be made in the future.
By Brett Slarks