The Ecolinc Science and Technology Centre is running another Emerging STEM for Women event on Wednesday 14 June, at their centre in Bacchus Marsh in Melbourne.
The event is already fully booked with ca 90 year 9 and 10 students coming to hear about a range of study and employment opportunities in STEM. A key element of the day is the speed-date event, which runs from 1-2pm. You will meet with a small group of students for about 10 minutes at a time, talking about your study and work experiences before the group rotates off to the "next speed-dater".
The key-note speaker on this occasion is Colleen Filippa, one of two Victorian women who are involved in the Homeward Bound expedition to Antarctica. Homeward Bound is a women's leadership and climate change research project, in which NYSF alumna Sandra Kerbler is also a participant.
Several NYSF alumna helped out at the Ecolinc event in October last year. Ideally, you will have tertiary study and work experiences to share.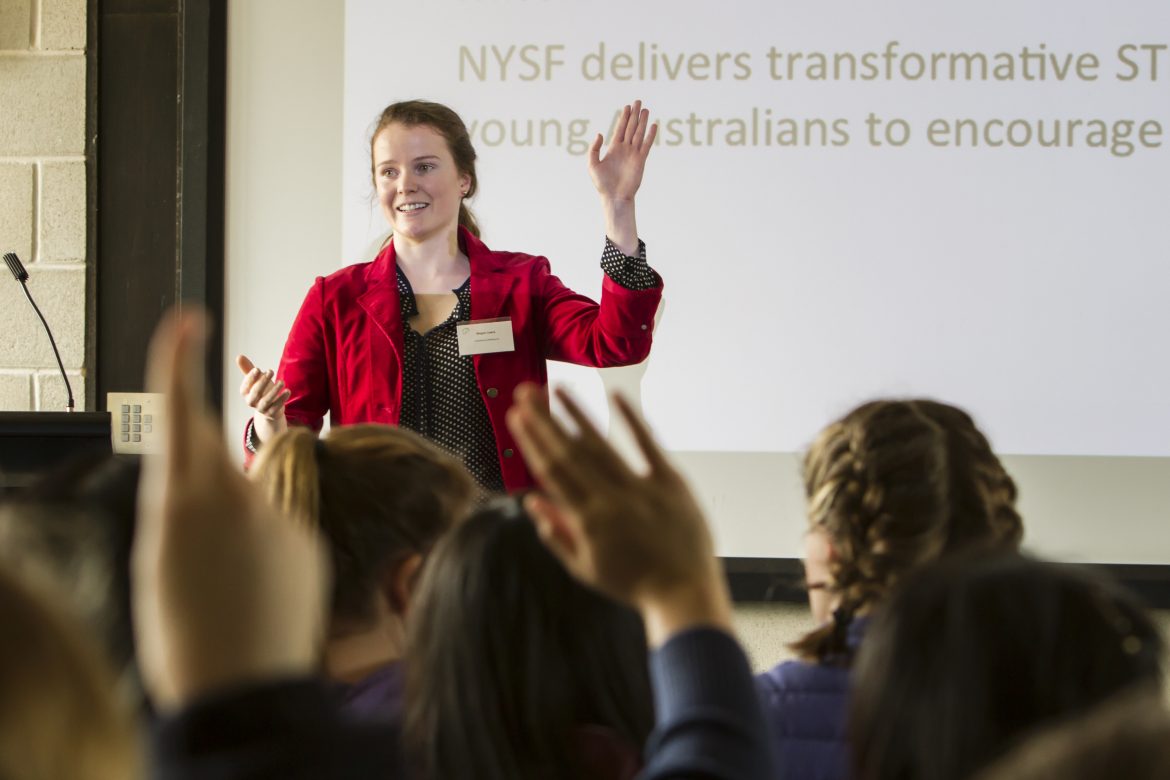 Ecolinc director Linda Flynn says, "The success of the day is attributed to the many women who are prepared to share their stories with these girls and we truly appreciate the volunteers' time on the day. In appreciation, we always provide a yummy lunch prior to the 'speed dating' session!"
If you can help out as a speed-dater on 14 June, please contact Linda at ecolinc@edumail.vic.gov.au, and let her know you are an NYSF alumna!