The Defence Science and Technology Group (DST) provides the Australian Government with scientific advice and innovative technology solutions to meet Australia's Defence and national security needs. It is part of the Department of Defence.
As the country's second largest publicly-funded research organisation after the CSIRO, DST employs 2,100 scientists, engineers and researchers, all of whom have in-depth knowledge and experience in many science and technology disciplines.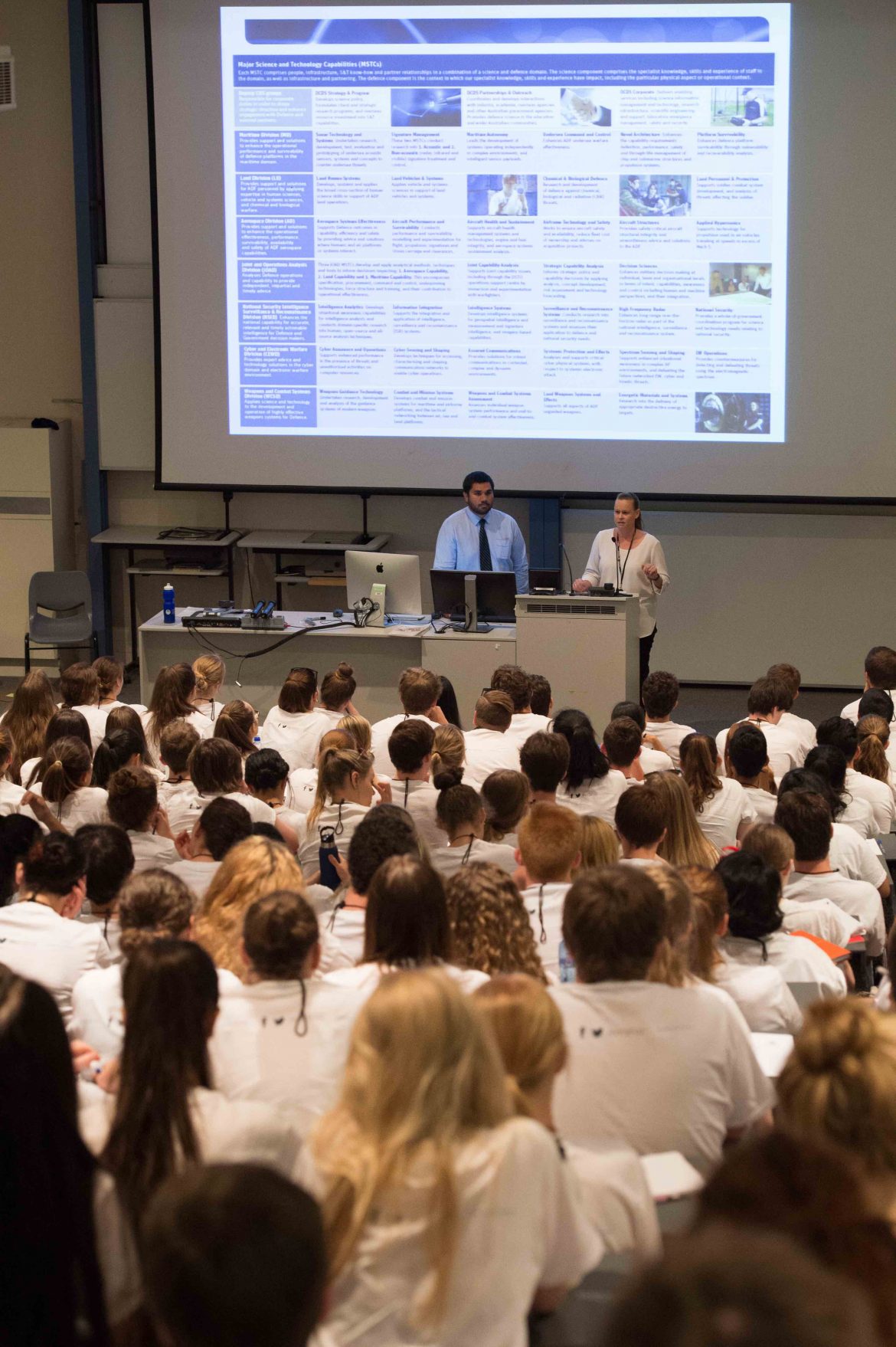 Whether it is improving personal protection armour and ration packs for the army, designing missile decoys to protect navy ships, putting wings on bombs to increase the Air Force's missile range or building the world's largest over-the-horizon radar network to keep a watch on our borders, DST scientists continually come up with clever science solutions that work.
It was a defence scientist who invented the black box flight recorder in the 1950s. Among other innovations, today's DST scientists are developing equipment to protect Australian soldiers from improvised explosive devices and extending the life of fighter aircraft beyond their use-by-date.
The Director of Science Outreach and Inclusion at DST, Rebecca Halliday, says a skilled and motivated workforce is an essential prerequisite for the organisation to continue delivering outstanding scientific support to Defence.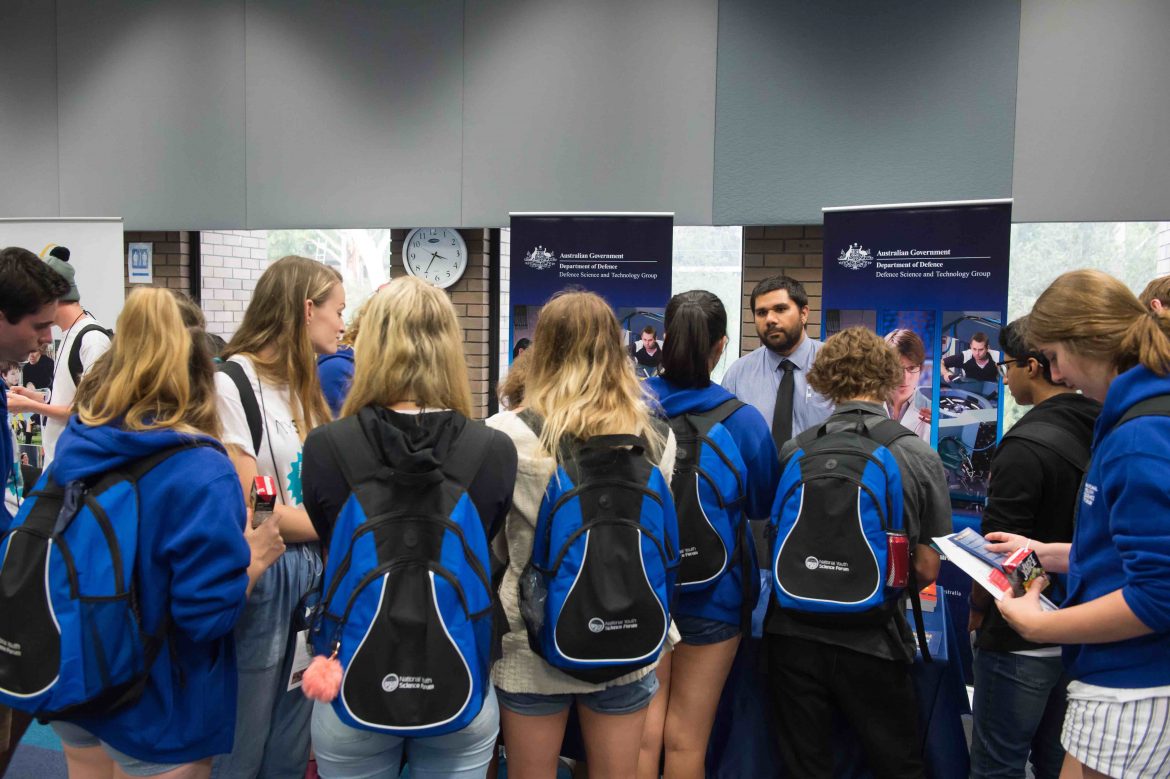 "DST is committed to attracting talented people such as those who attend the NYSF. We believe we can offer them a unique opportunity to pursue a rich and rewarding career in science while contributing to Australia's national security.
"There are many different career pathways available within DST including cadetships and scholarships for students, a summer vacation placement program, an industry experience placement program, and a graduate program."
Industry Experience Placement student Stephen Pidgeon says that it's a great opportunity to work within DST, as it is such a unique experience that you will not find anywhere else.
"It's allowing me to develop and implement the skills I have learnt during my university studies and will assist in my final year before graduation," he said.
There is an amazing breadth and depth of scientific research undertaken by defence scientists in Australia today, with great career opportunities on offer.
For more information please refer to: www.dst.defence.gov.au/careers/career-options, or email your enquiries to: DSTGroupSTEMCoordinator@dsto.defence.gov.au.