Wednesday brought the first of three amazing career sessions of the 2022 program.
NYSFers were inspired by NYSF Partners Lockheed Martin Australia, The Australian National University, The University of Queensland, Quantum Brilliance, ResMed, and Telethon Kids who spoke of their own STEM career journeys and the opportunities available at their organisations.
The expert panel fielded a flurry of questions from the participants including what advice the panel would give students that don't have the best grades, or how to get an edge on the competition in a growingly competitive market.
An, a hardware engineer for Lockheed Martin Australia, talked about the value of graduate programs:
"I was looking for a structured graduate program. I wanted an opportunity where I would receive training and mentorship and support - which Lockheed offered."
The advice was welcomed by the NYSFers as they begin to think more about their future STEM careers and what path they might need to take to get there.
The participants were also inspired by the optimism of Prof Catherine Elliot, director of research at Telethon Kids, who encouraged the NYSfers to follow their passions; no matter what form they may come in.
"Do something that you love, that you are curious about and that interests you. Find that thing that really excites you!"
NYSFers also got to spend the afternoon picking the brains of some of Australia's top STEM communicators in the NYSF STEM communication workshop!
NYSFers were joined by Tegan Taylor, the visionary ABC radio and podcast host behind Coronacast, Dr Joe Milton, evolutionary biologist and senior media officer at the Australian Science Media Centre, and Kirsten Banks, astrophysicist and social media STEM communicator extraordinaire!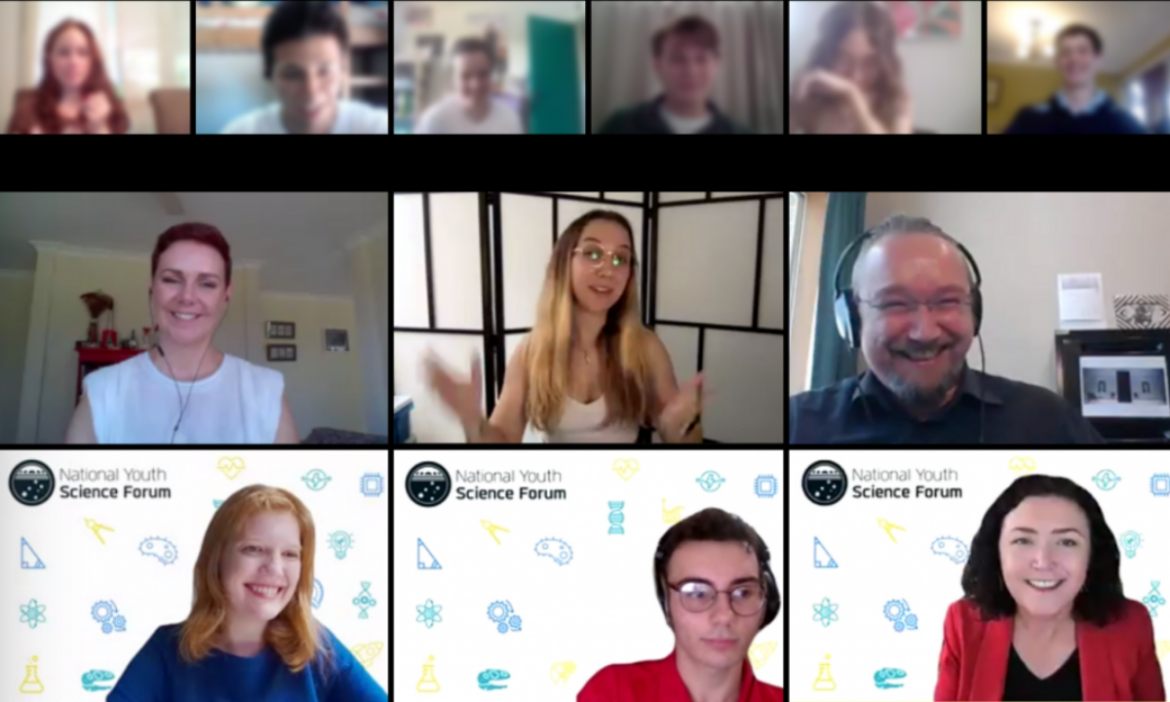 The panel reflected on what makes a good communicator, how to communicate effectively to different audiences, what a STEM communicator even is, and how to start (or yeet, as Kirsten Banks would say) your own STEM communication career!
"Not having much prior knowledge into science communication, I found the session extremely interesting as it was an aspect of STEM that I have not considered before; it was super insightful and interesting."
To finish off a fantastic day, NYSFers attended a digital house-party hosted by none other than Dr Karl! Unsurprisingly, Dr Karl was his enigmatic, enthusiastic self and the NYSFers absolutely loved getting to hang out with a STEM communication icon!
Keen to hear more about what the participants got up to? Here's a taste of what unfolded in the first week of the NYSF Year 12 Program: