NYSFers tuned in to the second careers session on day four of the program and heard from NYSF Partner Representatives CSL, Naval Shipbuilding College, The University of Newcastle, Defence, Science and Technology Group, The University of Melbourne, The Australian Space Agency, and Griffith University.
The panel chatted about how the next generation of STEM experts (looking at all of you!) can get involved and find their own STEM niche; whether that niche even exists or not - the world is your STEM oyster!
Presenters from The University of Newcastle, Dr Jessica Allen, Isaac Gill, and Ryan Jeffery, encouraged NYSFers to find and follow their passion, and highlighted the diversity of study options and industry connections the University of Newcastle offers to support each student's dream, no matter what field of STEM!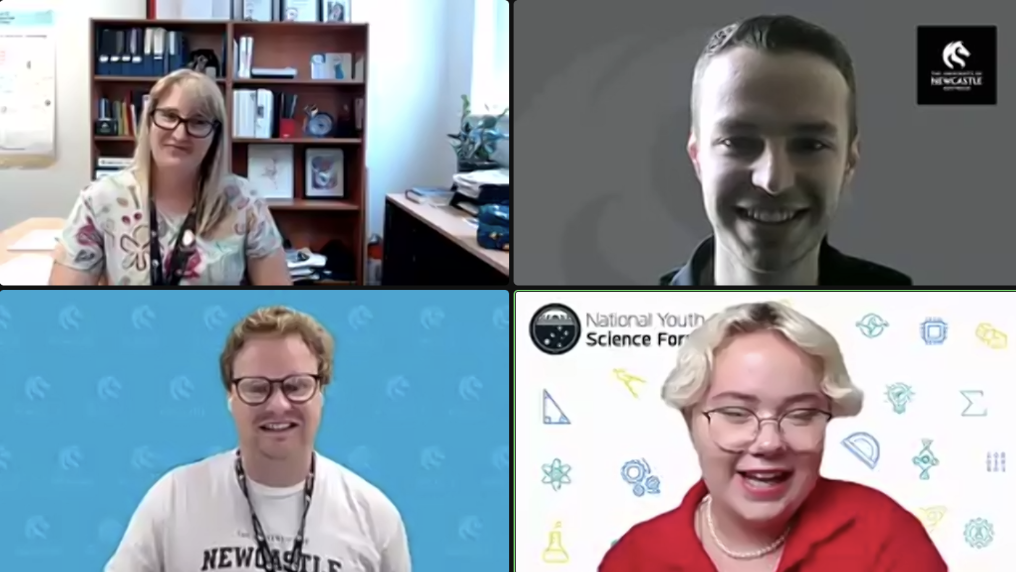 Dr Robert Bassett, CSL data scientist, who, after spending over a decade in academia and moved into a career in industry, threw his advice in the ring:
"Be passionate, work hard, and show resilience. Keep your eyes and ears open for opportunities, [because] you never know where you might go!"
To finish the day, participants spent the afternoon floating their business proposals with startup experts Michael Molinari, managing director of IP Group Australia, Katie Gray, special projects lead for Cub Care, Mark Luo, co-founder and COO of Quantum Brilliance, and Megan Forrest, ventures manager at The University of Queensland Ventures.

It was an inspiring session filled with optimism, encouragement, and enthusiasm from the panel who were extremely excited by the passion and intelligence of the 2022 NYSFers for the future of STEM startups. You can read more about what they had to say here.
Keen to hear more about what the participants got up to? Here's a taste of what unfolded in the first week of the NYSF Year 12 Program: