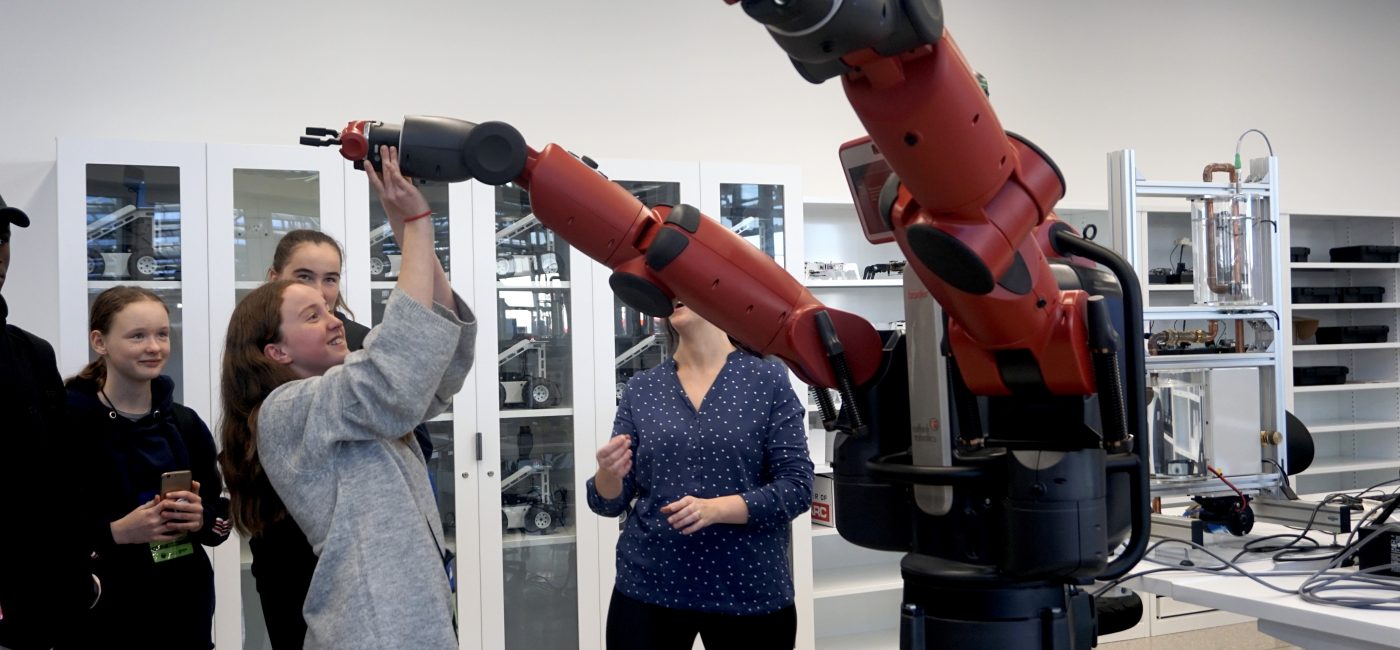 "I loved learning how to do coding ... the robot 'Baxter' was extremely cool."
Have you ever been cuddled by a robot? This was one of the fun things our STEM Explorers did on day 3 of the NYSF STEM Explorer 2018 program.
Under sunny skies the young scientists began work on their Future Cities projects, planning, cutting, painting, building, collaborating with their group to design a future city ready to present on Thursday.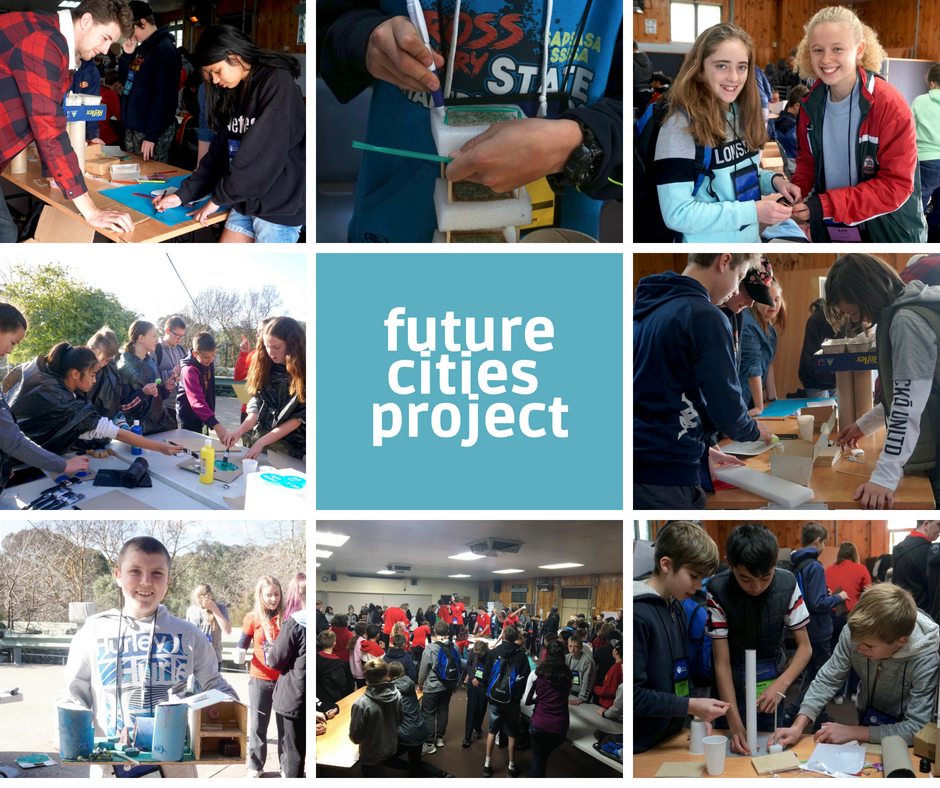 In the afternoon students travelled to their second round of STEM visits at locations in and around Adelaide. Here's what they saw:
Flinders University Tonsley Science and Engineering
The Flinders at Tonsley precinct is dedicated to engineering, robotics and computer science. They did some hands-on app development and heard about 'Serious Gaming' an area of research that looks at how we can harness the benefits of computer games for more serious purposes such as education and health.
STEM Explorer Charlie, from Adelaide was inspired by the Flinders Tonsley campus.
"I loved learning how to do some coding and creating my very own game. I also thought that the robot 'Baxter' was extremely cool, and it was great to get a tour around the university."
Cleland Conservation Park
Our students became park rangers, identifying patterns in recent areas where there has been prescribed burning activities. They learnt how to assess suitable conditions for prescribed burning, and how frequency and intensity of fire affects which flora regrow. The park conserves an important area of bushland in the Adelaide Hills. They also learnt about the role rangers play in South Australia to protect and preserve national, state or local parks, nature reserves and recreational and scenic areas.
Tamara thought the Cleland Conservation Park visit was very informative.
"I enjoyed working together with my group members and scribing notes. I learned 'POO' stands for place of origin, for a fire and about the strategies firefighters use, and what the head of a fire is."
Flinders University New Venture Institute
At this site visit our STEM Explorers had three times the fun, visiting Voxon Photonics, PhoneLabs and Aurrigo.
At Voxon Photonics students viewed and interacted with 3D data in 'holographic format'. Inspired by the Star Wars holograms, the team at Voxon has developed a method of viewing 3D data in a whole new way. Voxon are the creators of the world's most advanced 3D volumetric display.
At Phonlabs our STEM Explorers took images of the microscopic world through their mobile phones. PhoneLabs have developed a way to use a smartphone camera's flash-light to create high quality diffused lighting. The device easily clips onto most smartphones and tablets and the results are amazing!
Who needs a driver nowadays? At Aurrigo's Pod Zero pods students watched a driverless vehicle in action. They learned how the pods are set to change how to transport people efficiently on the last stage of their journey from transport hubs to and from a wide range of destinations.
NRM Water testing was held at Mylor for the second day where a new group of students explored the weird and wonderful world of invertebrate life in the Onkaparinga River. Looking at which 'bugs' are living in the river tells a lot about the health of the water way.
Green Dispensary Compounding
The Green Dispensary group offers custom compounded medication, which means the medication is made specifically for the needs of an individual patient. Students learned that custom compounding requires the pharmacist to specifically measure, prepare, mix, assemble, package and label a drug or medication for that patient and the importance of compounding in the community. They also examined the different medicine dosage forms at the facility.
After returning to Mylor students continued with their projects with some last minute fine tuning. Later in the evening they were given a group task of making a robotic arm which produced some very creative results.
Robots, bugs, apps and fires - there was so much happening at STEM Explorer on Wednesday! The projects' "big reveal" is on Thursday - we can't wait to see what our innovative young scientists have created.