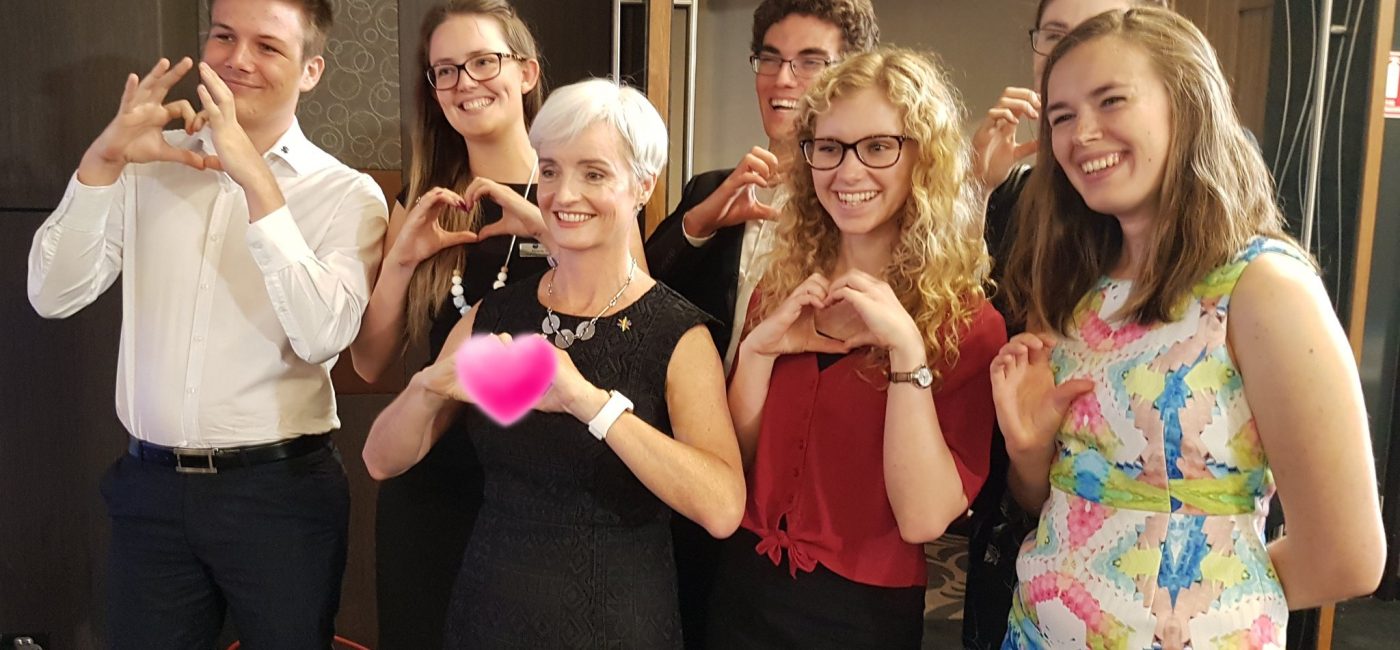 How many times do you actively seek diverse team members in your group projects?
Alex Schumann-Gillett attended the NYSF in 2010, and is currently a PhD Candidate (Research School of Chemistry, ANU); a Westpac Future Leaders Scholar; and Executive Director, ANU Fifty50.
"I am a female PhD student at the Australian National University (ANU). I use computer simulations to understand how different proteins in our bodies—like those that regulate pain responses—interact with fats like the ones that make up nerve cell membranes. Since attending the NYSF in 2010, I have embraced science and scientific research. My journey, like those of many others, has been multi-faceted with sprinklings of excitement and frustration. In this piece, I hope to inspire and encourage you (a member of the NYSF community and, I hope, a lover of STEM) to work with me in creating an inclusive and equitable STEM environment that we can all enjoy and thrive in.
Doing a PhD has been excellent. It's allowed me to gain technical skills, leadership skills and project management skills. It's allowed me to discover the details behind some of our biggest problems. It's allowed me to meet other researchers—from undergraduate students to Nobel Laureates—and engage in multi-directional ideas sharing and learning. It's allowed me to grow as a science-literate member of society. However, one thing that was not directly inbuilt into my STEM university experience was an opportunity to apply my skills to a non-scientific problem.
Gender equity is one of the most well-recognised challenges that society faces. How do we go about achieving it? What does it look like globally, nationally, and locally? It is a multi-faceted problem, but solutions provide multi-faceted benefits (e.g. social, economical and medical). I am a woman, completing my final year of PhD studies in computational chemistry—a male-dominated field. Gender inequities are common in my scientific environment.
I have always enjoyed variety and working on complex problems. During my PhD, I have been able to drive my own research in applying computational chemistry to biological problems. However, I was itching for a way to introduce variety in my problem-solving, while working on a complex problem that I was passionate about. I attended many workshops, seminars and networking events and became a member of my research school's student representative committee. These were rewarding experiences where I worked with excellent people and developed some great initiatives, however I was lacking a deep passion for the projects I worked on.
Then I discovered ANU Fifty50.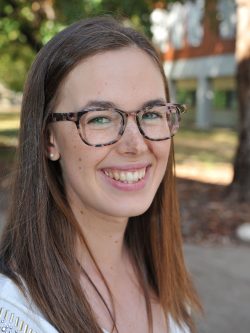 ANU Fifty50 is a volunteer student organisation that seeks to foster an equitable STEM pipeline, from university to academia, regardless of gender. They are a unique student organisation because they create programs for all STEM students (from undergraduate to PhD) that are centred on professional development in a safe, positive and supportive environment. Their members are educated on gender equity and their academic and industry partners actively support gender equity. They initiated a cultural audit of the College of Engineering and Computer Sciences at the ANU and actively engage with student experience teams and diversity and inclusion bodies throughout the University. This was a team that I wanted to be part of.
In 2018, I am one of two volunteer Executive Directors for ANU Fifty50. I lead a team of approximately 30 students, who work in the organisation's five pillars: pathways, empowerment, education, brand management and business administration. Being a member of Fifty50 has allowed me to apply my skills, for example leadership, project management, stakeholder engagement and communication, to a whole new setting. It has allowed me to make a tangible difference to student experiences at the ANU, and work towards positive change in the gender equity space. This is something that everyone can benefit from.
We can all do simple things in our everyday lives to make others feel more included. For example, how many times do you use, "guys" in everyday speech when you are talking to a variety of people? How many times do you actively seek diverse team members in your group projects? How often do you share the chance to take notes or minutes in meetings among attendees? I encourage you to choose one of these examples, explore it, and see what a difference changing your approach can make.
Attending university and earning a degree can be more than gaining technical skills. Engaging with your community can help you apply your skills in a new setting, and make a difference to those around you. It could also, as in my case, bring you more satisfaction in your formal studies—by knowing that the skills you learn in the classroom can be applied to a plethora of areas, where you can help shape the world you want to live in."