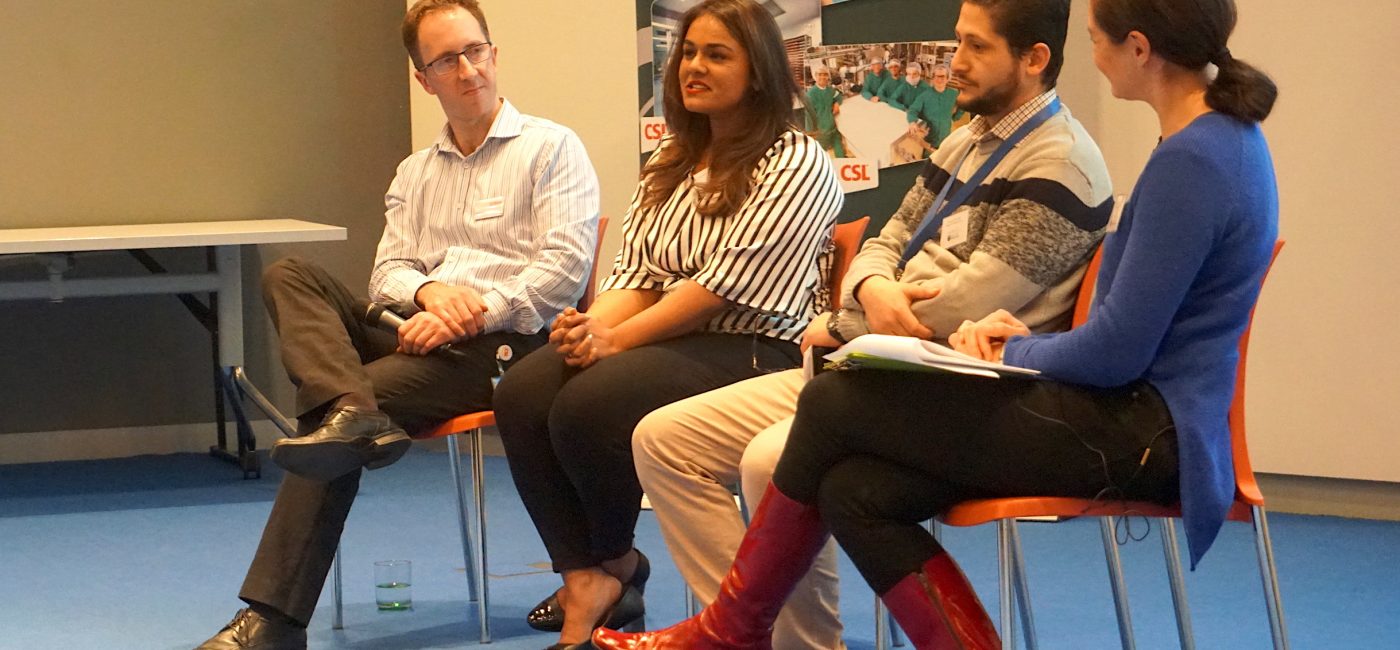 "Science is done with people, so you should get to know people."
On Wednesday 12 September the NYSF teamed up with our partners at CSL to offer an evening event for our Melbourne based NYSF alumni. Held at the Bio21 Institute, the evening involved various talks on study and career options, as well as opportunities for mixing and making new friends.
We were very lucky to have award-winning broadcaster, science journalist, and of course NYSF alumna extraordinaire, Tanya Ha, as the MC for the evening. Tanya attended the NYSF in 1989, and has gone on to have an exciting career in the science communications space (you may recognise her as a presenter on ABC's Catalyst, or perhaps have read one of her books on environmental issues and action). Tanya started the evening by sharing her own diverse career journey to-date with the audience.
Three NYSF alumni, Keerat Kaur Judge (NYSF 2015), Rachael McCullough (NYSF 2012) and Julia Mitchell (NYSF 2003), presented next sharing the stories of their own study and career journeys so far. Keerat, soon to finish her Bachelor of Science at Monash University, spoke about how the NYSF taught her leadership skills that in turn helped her to become school captain. She was also able to catch up with her NYSF District Chair, Paul Taranto, from District 9810.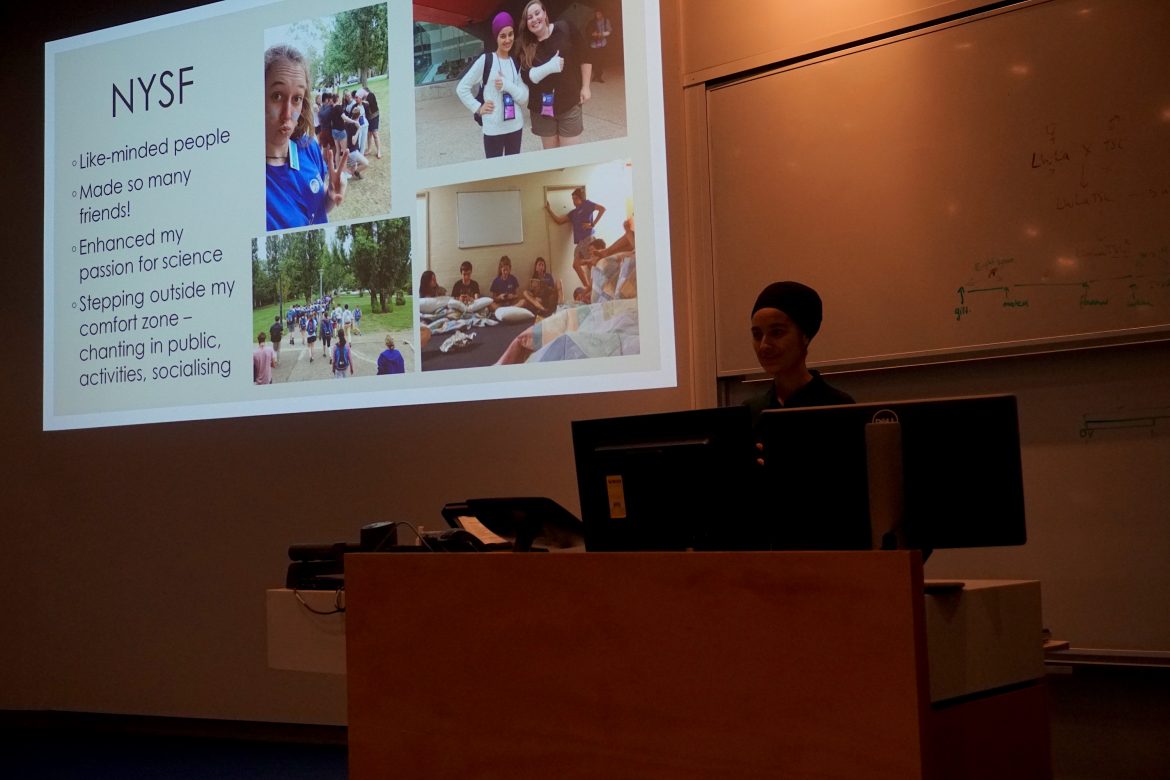 Rachael has completed a Bachelor of Science in Ecology and Evolutionary Biology and a Diploma in Mathematical Sciences at the University of Melbourne. She talked about how attending the NYSF inspired her to move away from her home town of Alice Springs to study in Melbourne. She also shared some advice she received, that had resonated with her in her pursuit of science, "Science is done with people, so you should get to know people."
Finally Julia, an engineer whose passion for all things space began when she was a little girl in Tasmania, spoke about how she has spent the last 15 years committed to her goal of working in this competitive and often unpredictable industry. Currently working at Frontier SI, Julia shared the personal lessons she has learned to keep on-track for a fulfilling career – That it is important to:
look after oneself
do what you enjoy
live overseas if possible
be part of an organisation you find beneficial and
seek mentorship where possible.
Following the talks by NYSF alumni, a panel of CSL staff, Chris Quinn – a Project Manager in Global Research and Development, Shailee Patel – a Scientist, and Monther Alhamdoosh – a Research Scientist, both in the Cell Based Assay Group in Bioinformatics, kindly shared their own career paths and information about their roles with CSL, to help inform and inspire the NYSF alumni about just some opportunities working in biomedicine. Scientist Shailee, a recent graduate who has been working with CSL for just over two years said;
"When you are in biotechnology you know that CSL is the place to be!"
Professor Frances Separovic and Professor Ute Roessner from Bio 21 spent time talking with the guests explaining some of the work being done at their facility, and Dr Jan Tennent from UROP also attended, providing information about how UROP connects undergraduate students with opportunities to be involved in research projects in science.
Our thanks to CSL and Bio21 for hosting this event, and particularly to their staff who gave their time to talk about their work and study paths. And to the alumni who attended, and expanded their networks in STEM.