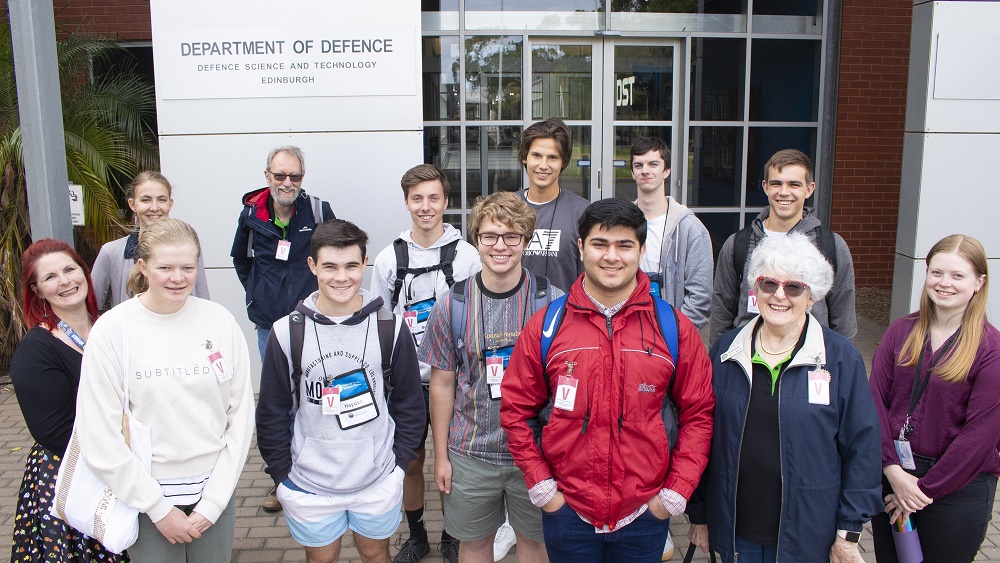 The National Youth Science Forum (NYSF) is delighted to announce that Defence Science and Technology Group (DSTG) has extended their ongoing partnership with the NYSF for another three years, through to 2024.
As part of the Department of Defence, DSTG brings together interdisciplinary expertise from across Australia and around the world to address Defence and national security challenges. They work closely with the Australian science, technology and innovation eco-system to deliver scientific advice and solutions that provide capability enhancement for Defence and the national security community.
NYSF CEO, Dr Melanie Bagg is grateful for DSTG's ongoing support and said the partnership continues to provide NYSF Year 12 Program participants with an insight into the many STEM career opportunities available in the defence sector and at DSTG.
"There is a myriad of opportunities available in the defence sector and related industries, we are excited to provide NYSF students the opportunity to explore so many varied STEM options in this area. Some of the world's most exciting inventions have originated from Defence research and partner organisations, it is exciting to be able to celebrate these and encourage our students to think about how they might contribute to Australia's Science and Technology and Research (STaR) shots."
As the Science Patron for the National Youth Science Forum, Chief Defence Scientist, Professor Tanya Monro is in full support of this ongoing partnership.
"The National Youth Science Forum is a fantastic program to inspire young people as they plan the next steps in their STEM career from high school to university. Defence aims to shape the national agenda in science, technology, engineering and maths studies and inspire future generations of Australians to pursue a career within Defence."
We thank DSTG for their long-term support and we look forward to our continued relationship, allowing NYSF students to explore the opportunities Defence provides, and to help promote the benefits of defence science and technology required to shape a national STEM capability.
If you would like to find out more information about becoming an NYSF partner, please contact our Partnerships and Alumni team by emailing partnerships@nysf.edu.au.