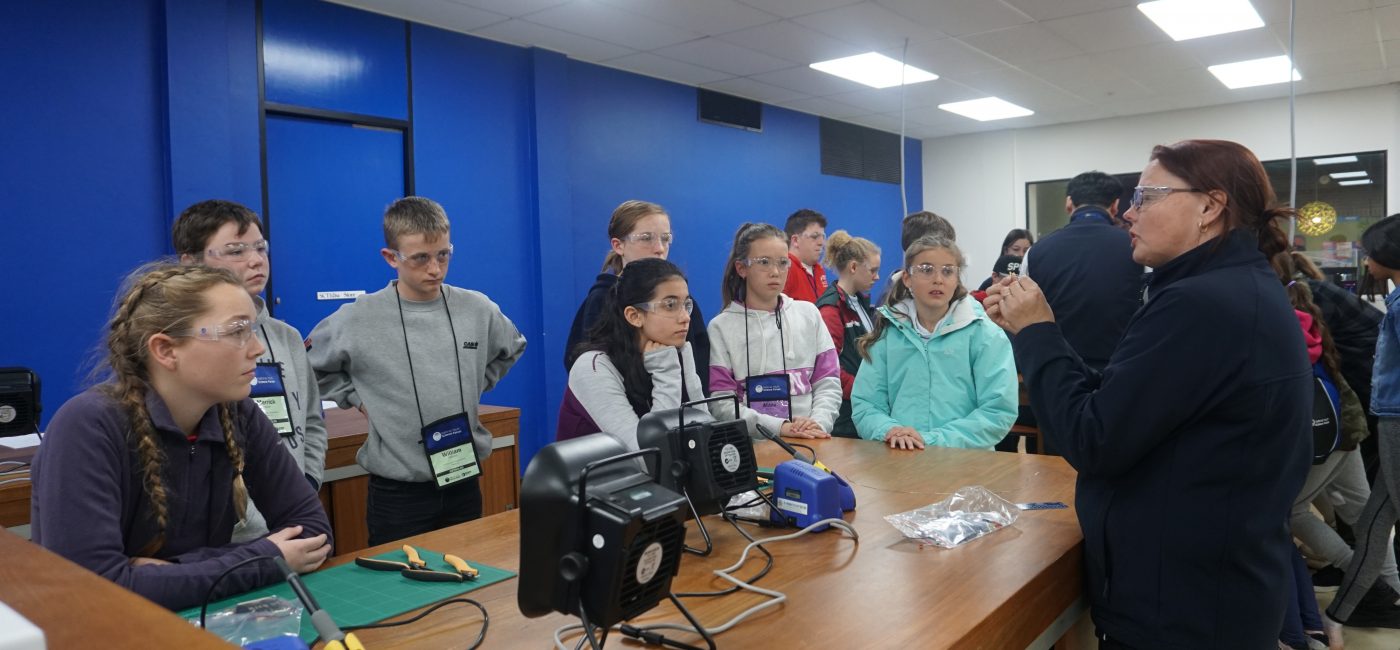 "It was really cool using all of these items and making a game out of it. I didn't expect it to be that fun."
It was all systems go for day 2 of NYSF STEM Explorer 2018.
The day started with a Critical Thinking Workshop where students were encouraged to think creatively and formulate scientific questions to solve problems.
Then they were introduced to the "Future Cities" group project they will work on during the week, thinking about what cities of the future might look like. Using a range of materials students are being asked to plan, build and record their projects, which will be an ongoing process, with a presentation of the results on Thursday.
After lunch it was off to understand more about science in the real world!
NRM Water Testing ran an activity on the banks of the Onkaparinga River at Mylor Adventure Camp. Students learned about sampling water and examining water quality to measure for biodiversity markers i.e. the amount of macro invertebrates (bugs) found in the water.
Have you ever wondered how scientists reconstruct an extinct creature? At Flinders University Palaeontology research laboratory students explored the world class research facility, learned about palaeontology and how fossils are cleaned, prepared and examined to identify different extinct Australian megafauna species.
At the PIRSA South Australian Research & Development Institute (SARDI) students learned about some key aspects of South Australian fisheries and aquaculture, and toured the facilities to see the research going on. In a bench activity they looked at the biodiversity of driftwood and their uses.
The SA Water, Desalination plant gave students an insight into the science behind reverse osmosis and how the plant works to safely collect water and return concentrates back to the sea without disturbing the marine ecosystem.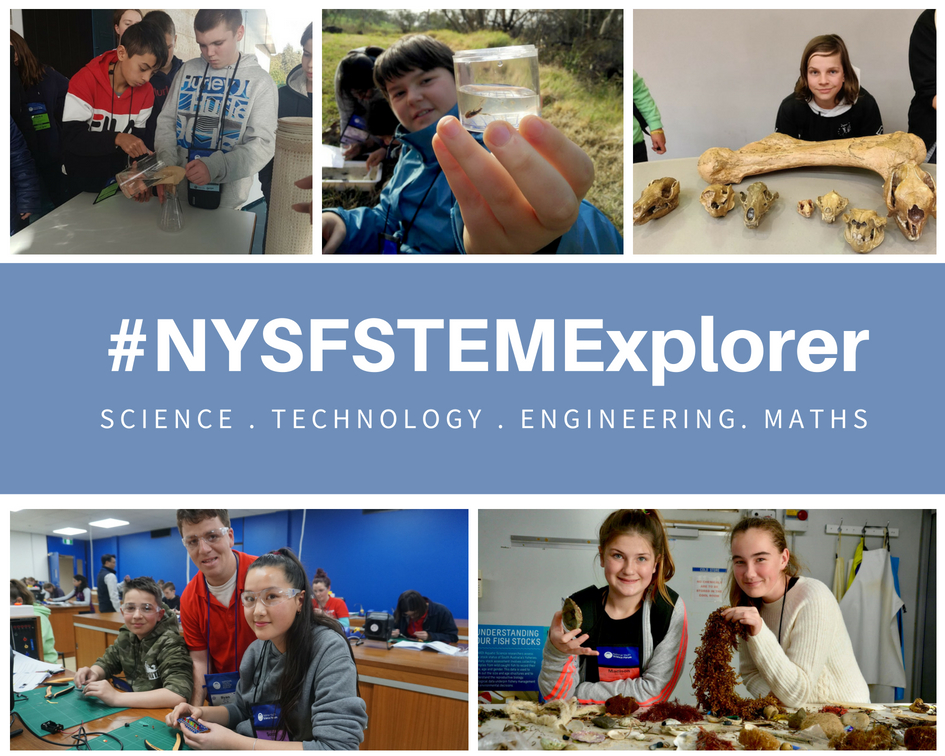 Some of our STEM Explorers became electrical engineers at the University of South Australia where they assembled their own circuit board to make a two-player interactive game of Penguin Pong! The session helped students to develop confidence in soldering and assembly techniques whilst learning about electronic circuity, components and their function.
Leonie from Mt Gambier liked the hands on aspect of the visit.
"I learnt how to solder and read instructions properly to build an electronic board. It was really cool using all of these items and making a game out of it. I didn't expect it to be that fun."
In the evening student groups were pitted against each other in a fun (and very noisy!) STEM Relay Quiz. We won't tell you which group won though.
Another day down; the young STEM Explorers were soon tucked into bed getting ready for a full day of STEMtastic fun on Day 3!