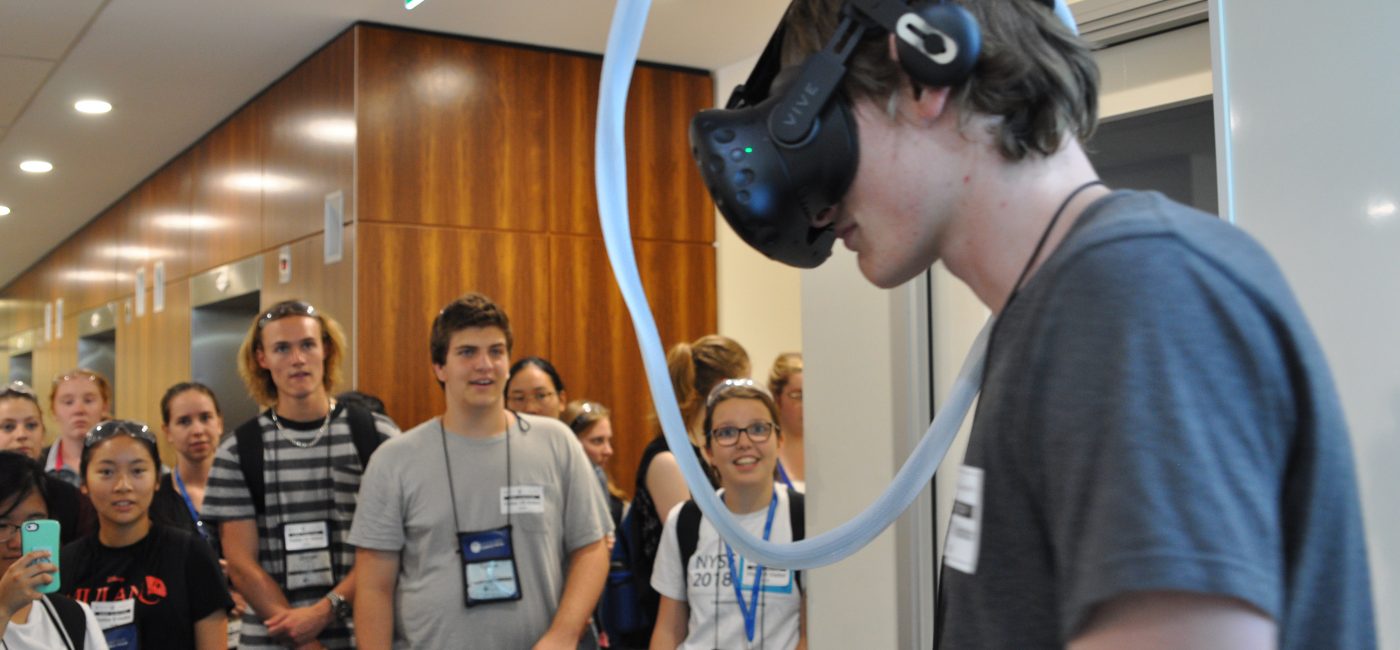 The screen shows something that looks like a moon with giant worm like aliens escaping
The Institute of Molecular Biosciences (IMB) in Brisbane is a global leader in multidisciplinary life sciences research, bringing together 500 researchers from across the globe for disease discovery, application and sustainable futures. It has capitalised on one of the greatest periods of discovery in history – the genetic and molecular basis of life and its diversity.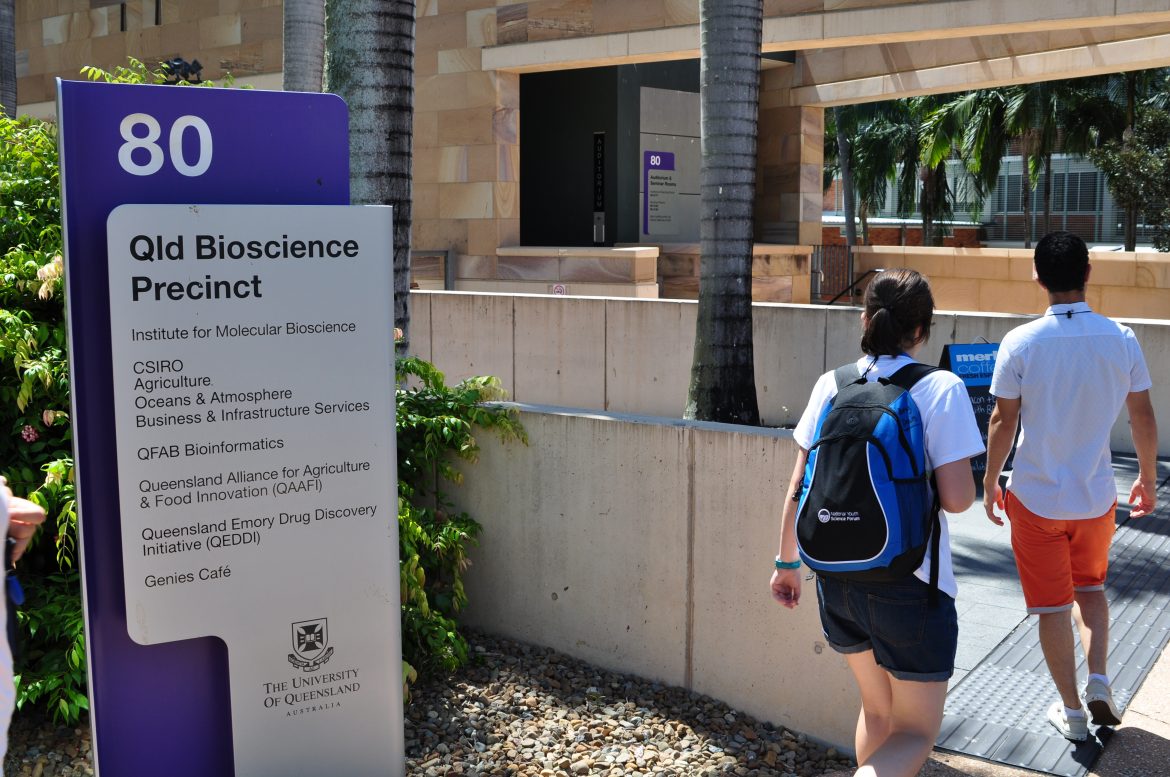 The tour for our NYSF 2018 Session B students on elective day started with a visit to the building's roof where a relaxing staff area looks out over the surrounding suburbs of The University of Queensland. Olga, Postgraduate Engagement Officer, talked to students about the work at IMB and the types of opportunities in bioscience that are open to undergrads, postgrads and early career researchers. A recurring piece of advice from the lab representatives has been to volunteer for summer research projects when university starts, showing a commitment to research and gaining valuable experience.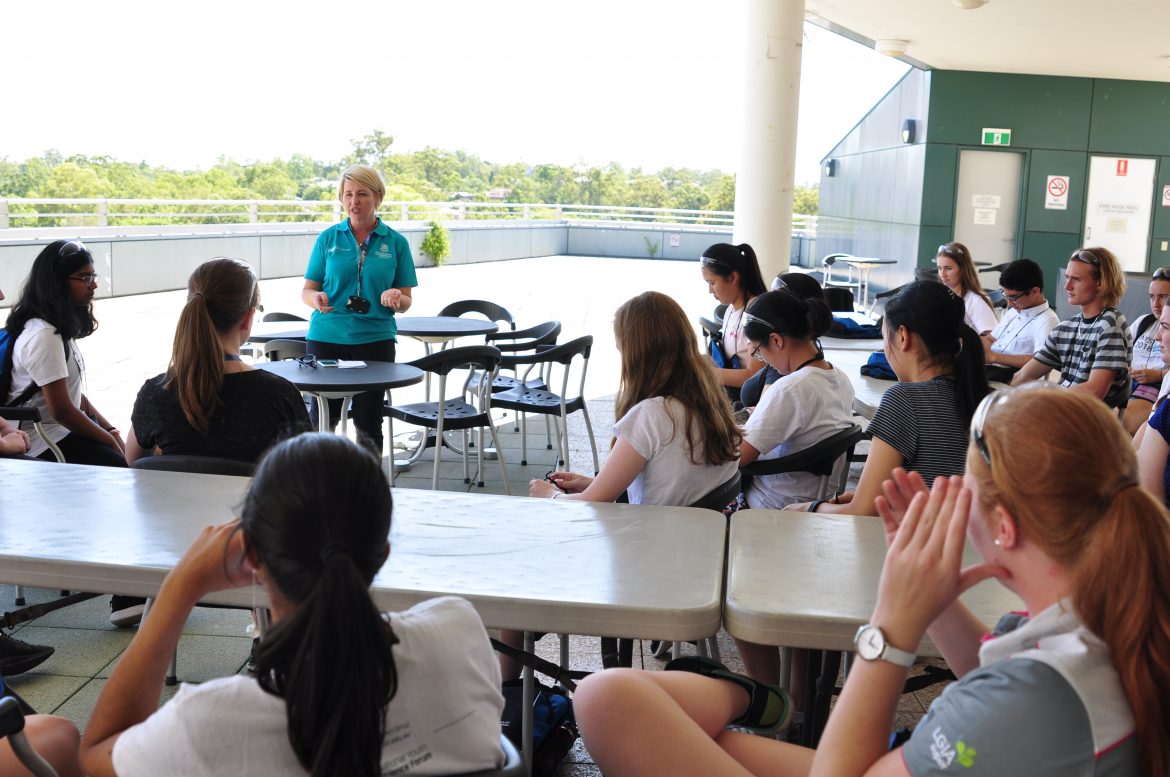 IMB's work is framed through six research centres focusing on superbug infection, pain, heart disease, inflammation, solar biotechnology and the interplay of genomics and disease. They also undertake research in cancer, brain injury and disease, the environment and agricultural solutions. This means they spend a lot of time studying what makes up humans, plants and animals.
To illustrate the discoveries about the most basic foundation of life, the cell, a virtual reality station sits in the foyer of level 7. The screen shows something that looks like a moon with giant worm like aliens escaping or attacking the surface of the moon - but it's ok, they're just proteins and the moon is just a cell. Students took turns walking on the moon, gaining a new perspective not just on the makeup of a cell but on the integration between STEM disciplines such as science communication, visual arts and technology - all used to create this virtual reality display.
We can admit, we got a little hung up on this part of the tour with a non stop stream of questions about what we were seeing and how it was discovered. The answers to all of our questions were awaiting us in the labs on the rest of the tour, but watching others do virtual reality is almost as much fun as doing it. We reluctantly moved along but were pleased to find an algae lab up next where spirulina and other algae-based nutrients are investigated and developed.
Then came the moment that blew our minds. Did you know that blue smarties are now coloured with an extract from seaweed? We didn't either until we were shown the lab where algae is grown and separated - a technique similar to those used in other labs to produce this safe colouring for our childhood favourite. The blue smarties were banned in 2006 but in 2008 seaweed saved the rainbow of fruit flavors… wait, wrong childhood favourite.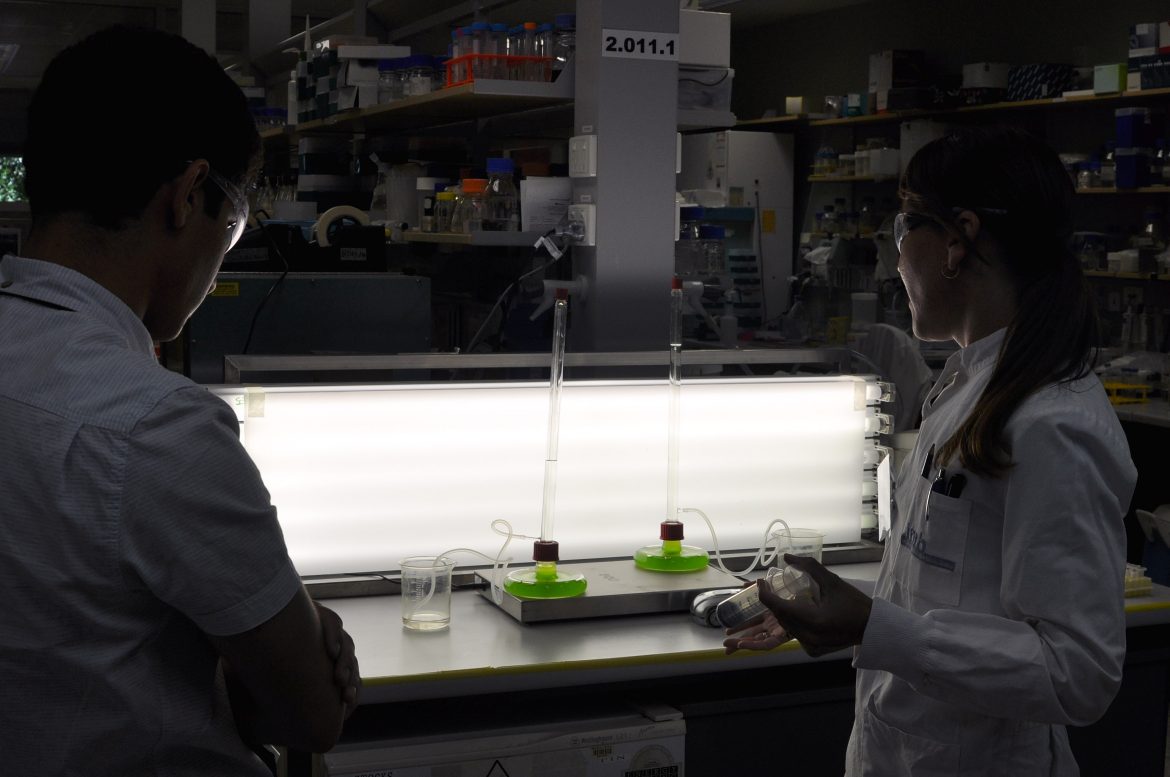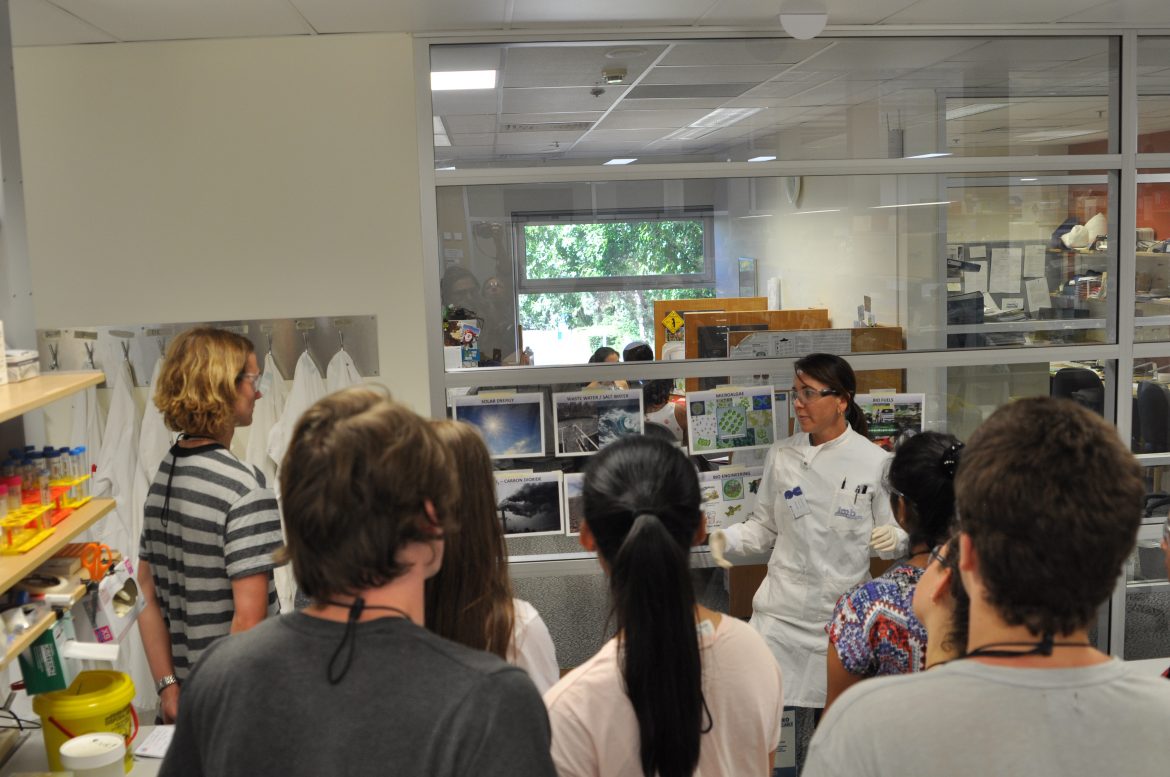 On our way to the next lab, we passed the Community for Open Antimicrobial Drug Discovery (CO-ADD) where research is conducted into superbugs and resistance to antibiotics. A global problem such asantibiotic resistance needs a global community solution, which inspires these labs to work together with researchers all over the world to share their knowledge.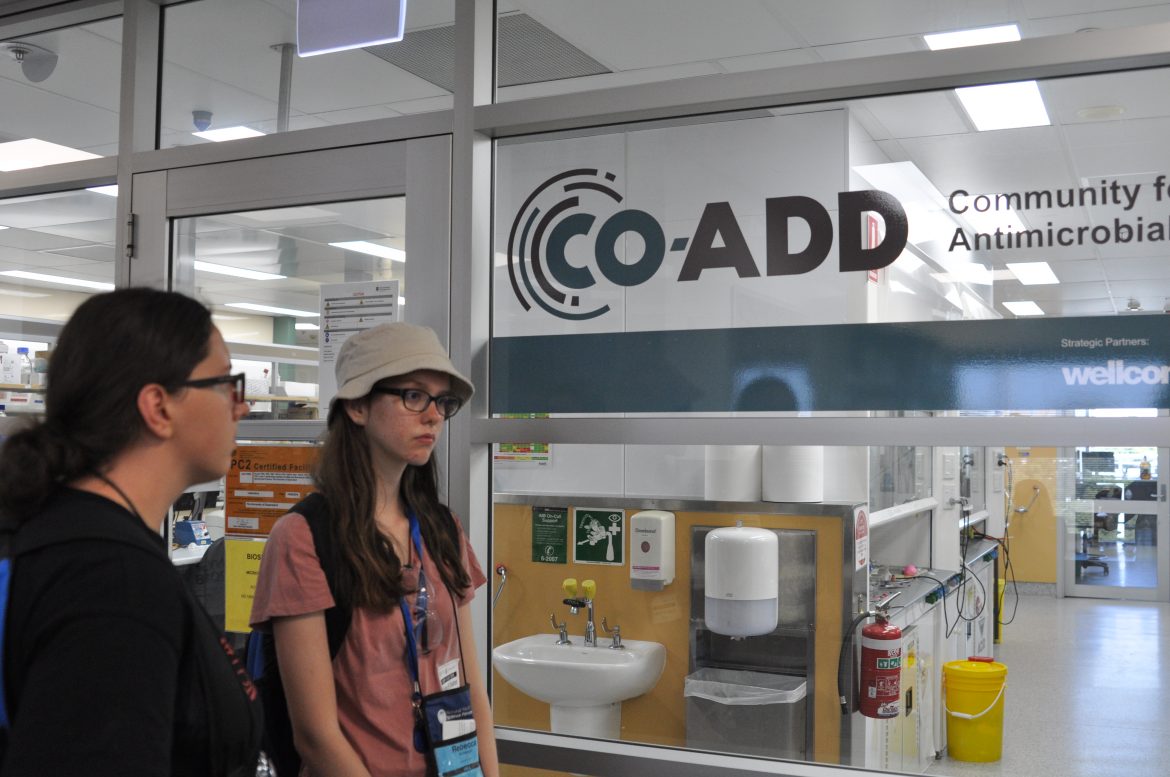 Another partnership at IMB is based around the next piece of equipment - a giant magnet. Industry partners, the Queensland Government and three Qld Universities (UQ, QUT and Griffith) work together to conduct Magnetic Resonance (MR) research on this rare and valuable piece of equipment.
When the magnet is turned on, certain atoms inside the molecule become excited and this machine is able to detect that excitement. The signal it gives off depends on where the atom is located within the molecule. Researchers in this lab use information from this experiment to essentially build the structure of the molecule.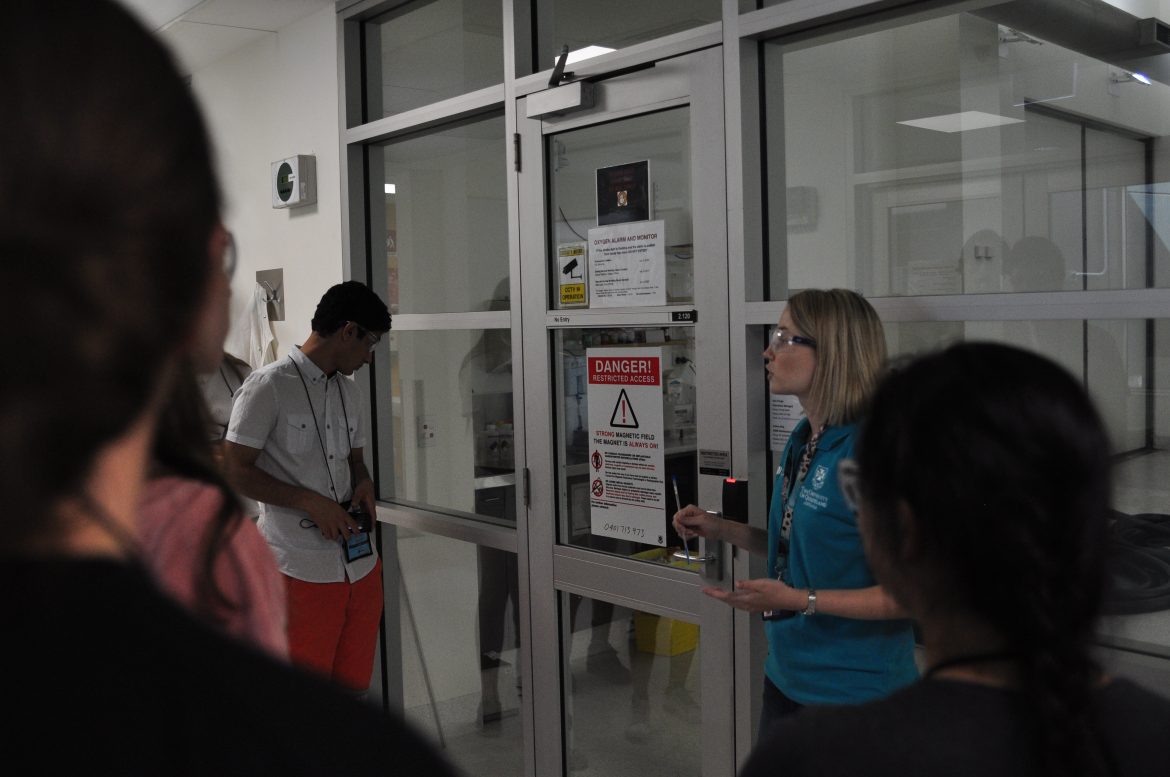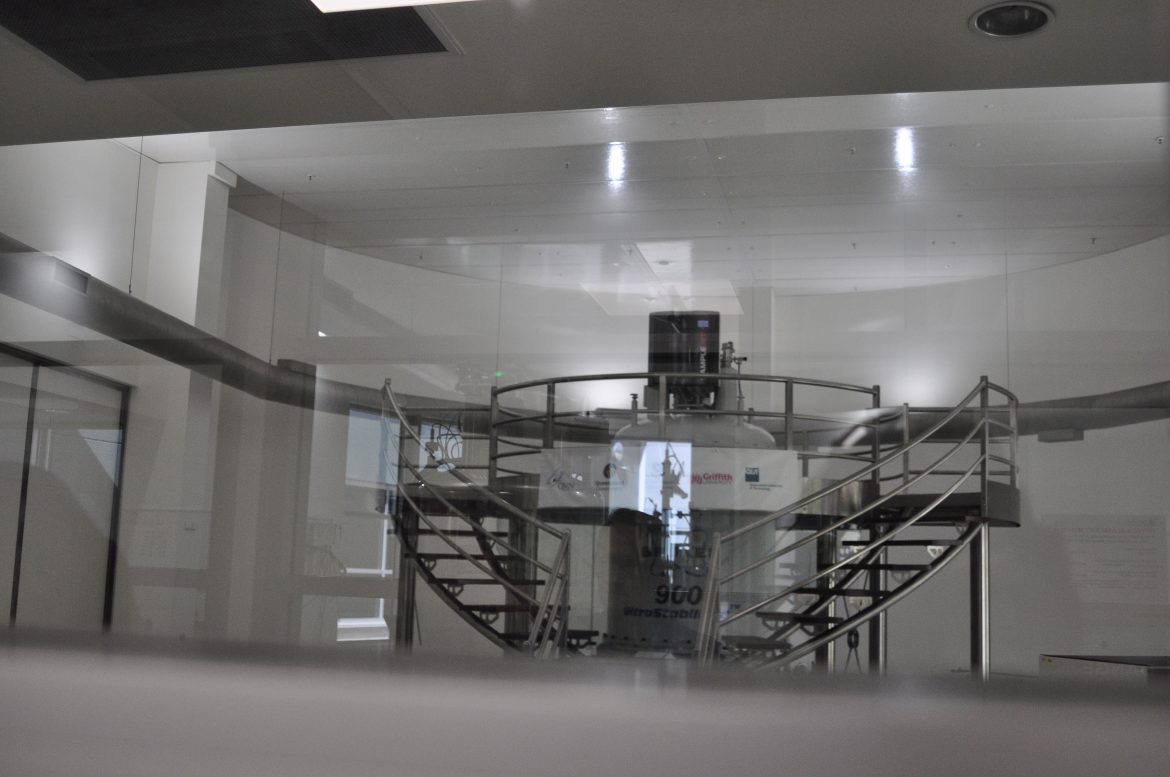 Fun facts about MR:
Magnets are available in a variety of sizes. IMB has 500 Mhz, 600 Mhz and 900 Mhz
The bigger the magnet, the stronger it is
Loose metallic metal objects can't be worn near the magnet as they will be drawn towards the magnet. No piercings allowed!
Magnets wipe credit cards (the magnet, not the balance)
Another technique used in this lab for similar experiments is X Ray Crystallography
The IMB tour ended with a goodie bag and some freebies to help the students navigate the busy year ahead. Students were impressed with the variety of different types of research being conducted in the institute and expressed an interest in working at IMB as summer interns. Brisbane are always eager to welcome more NYSF alumni!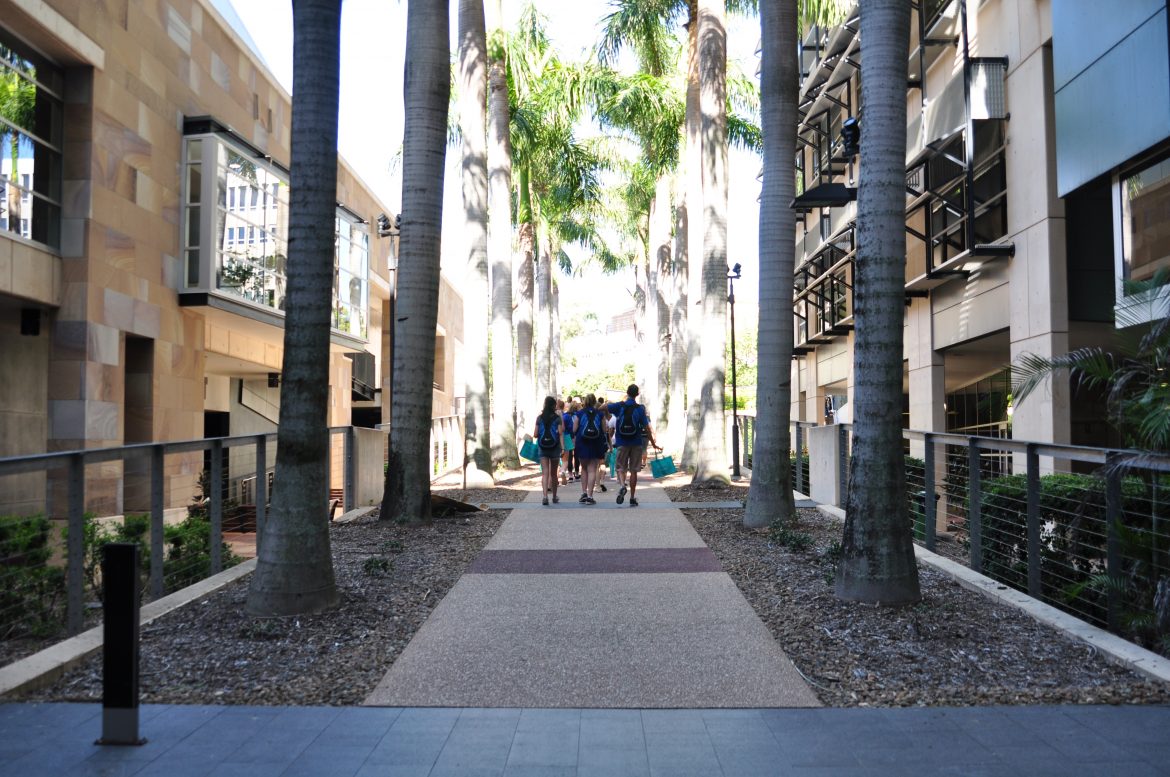 Pics and Words: Carla Paterson, Brisbane Communications
NYSF 2018 Session B is supported through funding from the Department of Industry, Innovation and Science as part of the National Innovation and Science Agenda (NISA) – Inspiring a nation of scientists."