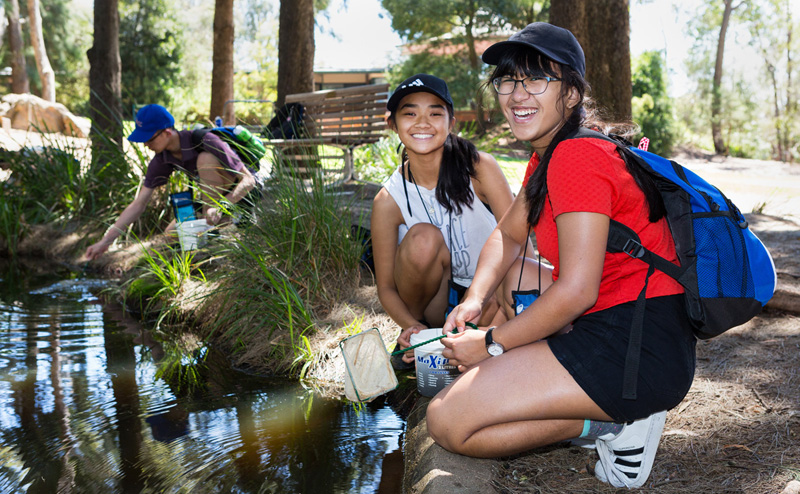 We are certainly approaching a busy time of year for the NYSF – heading into our 35th year celebrations.
Our planning for the NYSF Year 12 program is ahead of schedule. We are expecting nearly 600 young people from across Australia in January, within our Canberra and Brisbane sessions. It has been very exciting to be able to scale this program with the support of our Brisbane host, the University of Queensland. We are also thrilled to be introducing some new activities into the program this year. Participants will have the opportunity to choose activities outside of their interest groups and attend a new STEM + day. The STEM + activity encourages students to explore combined STEM related disciplines such as 'science and law', 'science and linguistics', 'science and arts' and 'science and business' - to name a few.
I am excited to advise that the NYSF's National Science Teachers Summer Schools in Brisbane is now full, and Canberra is not far behind with limited places remaining for those still wanting to attend. I believe this validates our approach to teacher professional development. In contrast to some other teachers' programs, NYSF's program doesn't focus on "telling teachers how to teach better". Our focus is on developing a community of practice amongst our participants, who come from schools and school systems across Australia, about learning across the STEM disciplines through reinvigorating the passions of the teachers – their passions for science engineering, technology, mathematics along with the passion and potential of their students.
At the time of writing, we have two new confirmed funding partners for the 2018 programs that I am very pleased to welcome on board – Macquarie University and Defence Force Recruiting. Expanding the number and range of organisations willing to support the NYSF's activities allows us to continue to expand the opportunities for our young participants to make informed choices about their futures.
The NYSF recently accepted an opportunity to speak at a summit about future proofing STEM industries, specifically about the importance of partnerships that yield opportunity for Australia's young scientists. The NYSF was asked to be involved due to our track record of collaborating with industry, universities and research organisations to provide tangible learning experiences and inspiring leaders and entrepreneurs to determine and invent their futures. Further to this, the NYSF has also been involved in consultations with regard to the Science in Society initiative currently being developed by the Department of Industry, Innovation and Science. Another engagement opportunity has included the industry skilling strategy of the Department of Defence.
I would like to take this opportunity, as the end of the year approaches, to thank my Board which is very capably lead by Mr Andrew Metcalfe AO. I have very much enjoyed working with such a professional and committed group of individuals with incredibly diverse professional backgrounds and achievements. Additionally, an even bigger thankyou to the NYSF's corporate staff who diligently work behind the scenes to facilitate our suite of outreach programs. Without these people, our funders, and Rotary friends the amazing work that we do here at the NYSF would not be possible.
No matter how or why you celebrate the forthcoming festive season - of Christmas, Ashura, Yom Kippur, Bodhi or Hanukkah - on behalf of all of us here at the NYSF, we hope you enjoy the time with your family and friends and remain safe.