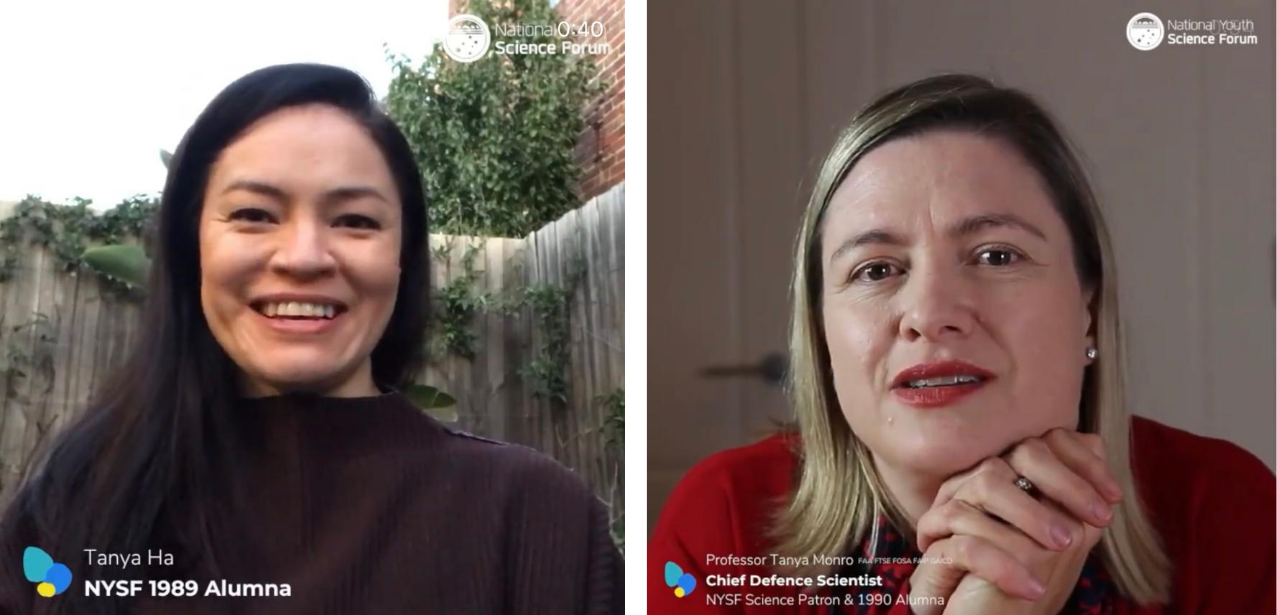 There's no better way to promote the value of our Year 12 Program than directly from someone who experienced it first-hand.
We put the call out to our extensive NYSF alumni network, asking for a short video about their NYSF experience to help inspire applicants for the NYSF 2021 Year 12 Program. So many wonderful alumni answered our call and submitted video messages about their NYSF experience.
"I've worked in the environment movement, written environmental guidebooks, been a science journalist and communicator, and presented science TV shows, and so much of that I owe to the NYSF!" - Science communicator, broadcaster and author, Tanya Ha, NYSF 1989.
Word of mouth is the primary way students learn about the NYSF, from a school teacher, from someone who attended the program previously or via a local Rotary club sharing the experiences of past alumni. So, what do you do when a pandemic closes the schools and Rotary clubs can't meet or hold their wonderful community events? To overcome this barrier, we delivered a targeted social media and email campaign, the first of its kind in NYSF history!
The key to this campaign? Our wonderful NYSF alumni telling their stories, their way. A phenomenal nine alumni spanning 31 years of the NYSF all answered our call to submit a short video to encourage future applicants. These videos are so inspiring, we wanted to share them with our NYSF family, even if you aren't on social media.
Have a look at what the NYSF means to our Alumni and why we again achieved record application numbers, even in a pandemic year!!
Thanks to all the generous alumni for contributing to our applications campaign: ABC Weather Presenter Nate Byrne (NYSF 2001), Catriona Nguyen Robertson (NYSF 2011), Trent Heaver (NYSF 2020), Chief Defence Scientist, Prof Tanya Monro FAA FTSE FOSA FAIP GAICD (NYSF 1990), Science Communicator Georgia Hadlow (NYSF 2013), Alana Dooley (NYSF 2020), Tanya Ha (NYSF 1989), Ashley Marino (NYSF 2013), and the Student Staff Leaders of NYSF 2020.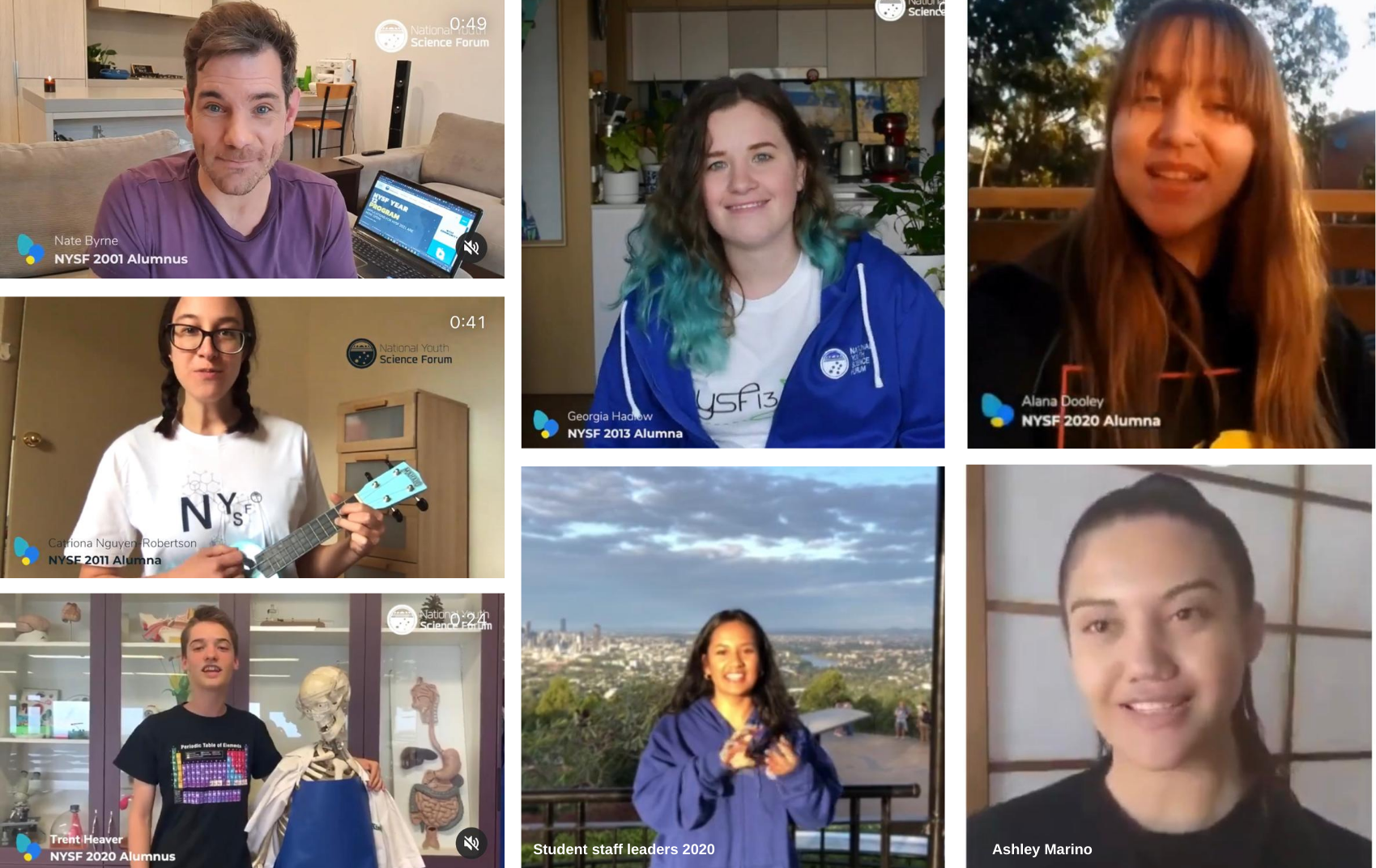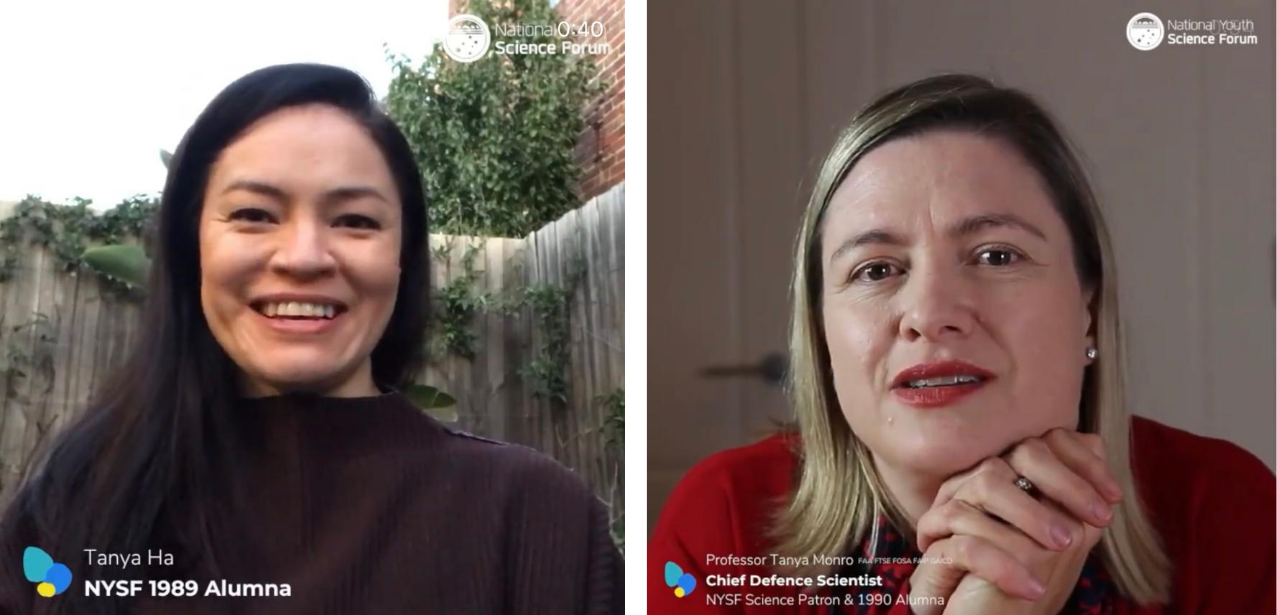 We hope you have enjoyed the videos, we certainly enjoyed receiving them. Congratulations to the hardworking NYSF team and our brilliant alumni for enabling word of mouth even when the nation has to remain at a distance during a pandemic.