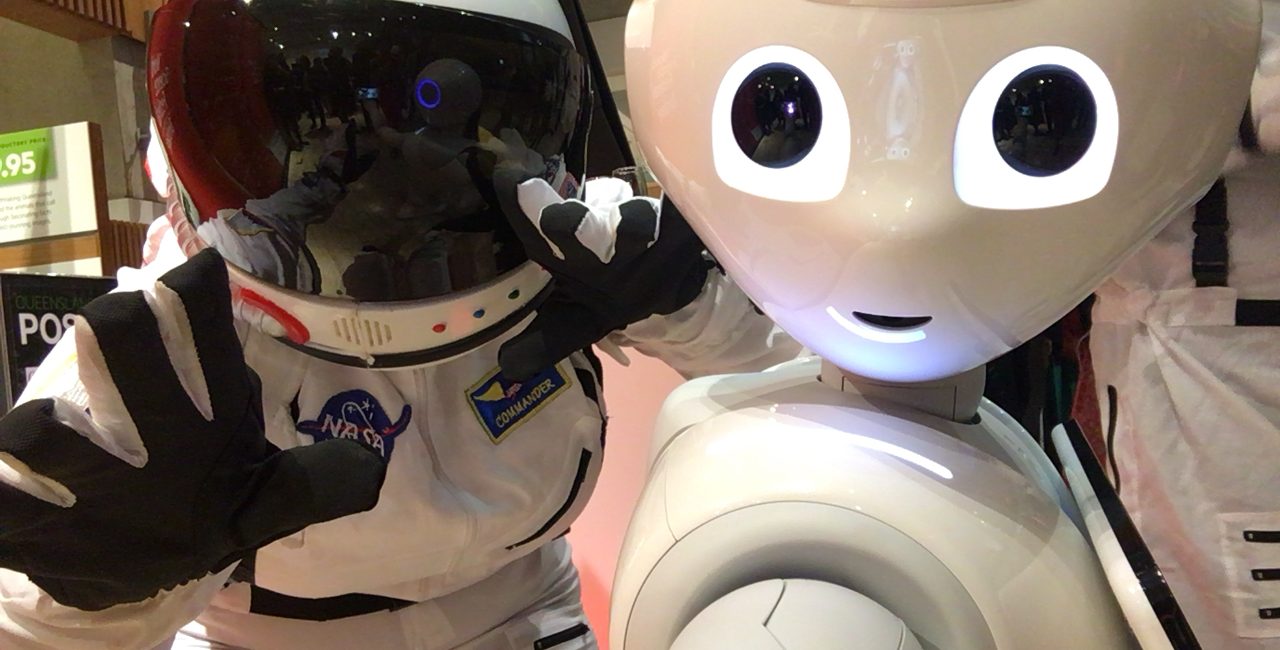 Opportunities like NYSF can change your life. Jump feet first, study, travel, learn, make friends and be what you dreamt you would be or better.
Alumna Sophie O'Neill, talks to us about her science journey since attending the National Science Summer School (NSSS) in 1994.
Hello my name is Sophie O'Neill and I was selected for the National Science Summer School (NSSS) (now National Youth Science Forum (NYSF)) in 1994. I am currently on staff at The University of Queensland (UQ) staff (St Lucia), as part of the Occupational Health and Safety Division team. My role is a Biosafety Advisor and Science Communicator.
Thanks to NSSS/ NYSF I have had an amazing journey in both my career and learning space graduating with: B. Applied Science Degree (QUT), Honours in Plant Biotechnology (QUT), Certificates in occupational health, safety and wellness, graduate certificate in Science Communication (UQ) and I am soon to graduate with a Diploma in Science Communication (UQ). I would like to thank my parents for inspiring me to follow my "science" heart, my local Rotary supporters, and Springwood State High School for the chance to attend and the great leaders/scientists/organisers both at the NSSS/NYSF and throughout my career.
NSSS/NYSF
What an amazing experience it was! I remember the faces of the team (Biochemistry group) and the scientists and organisers that make a huge impression on your science direction. I am still in contact with my buddy from NSSS/NYSF via Facebook and now many more of you thanks to the alumni Facebook group! I enjoyed the tours, was inspired by the speakers, learned how to do interviews and prepare skill sets for the real world, and planned my science studies hoping to be like these leaders in the science world - making a real difference by contributing to science and society.
I was inspired at NSSS/NYSF after attending the VIP dinner with Sir Gustav Nossal at my table, and started studying immunology/human anatomy. I soon learned my heart was in plant biotechnology so I altered my degree and then followed up with honours  - creating the platform for 'edible vaccines in bananas' with Professor James Dale. This work has been expanded and is now the successful 'vitamin banana delievery system' at field trial stage. It is wonderful to have contributed to this in someway.
The start of my dream - science communication
Work experience led to my first paid job for the government (Department of Primary Industries – DPI at this time) and then to a joint position with the Cooperative Research Centre for Tropical Plant Protection (CRCTPP). Here we helped to establish the first diagnostic kit for farmers in detecting Phytophtora (soil-borne water mould that produces an infection in plants called 'root rot'). The admiration for the leaders in this space was similar to how I felt at NSSS/NYSF – gratitiude for both Professor Andre Drenth (now at UQ – Centre for Plant Science, QAAFI), and Science Communicator Sue Mckell (now Deputy Director (Innovation),UQ Institute for Social Science Research, ISSR) for a chance to contribute. After working in the communication department with Sue Mckell I new this was it, I wanted to be a Science Communicator!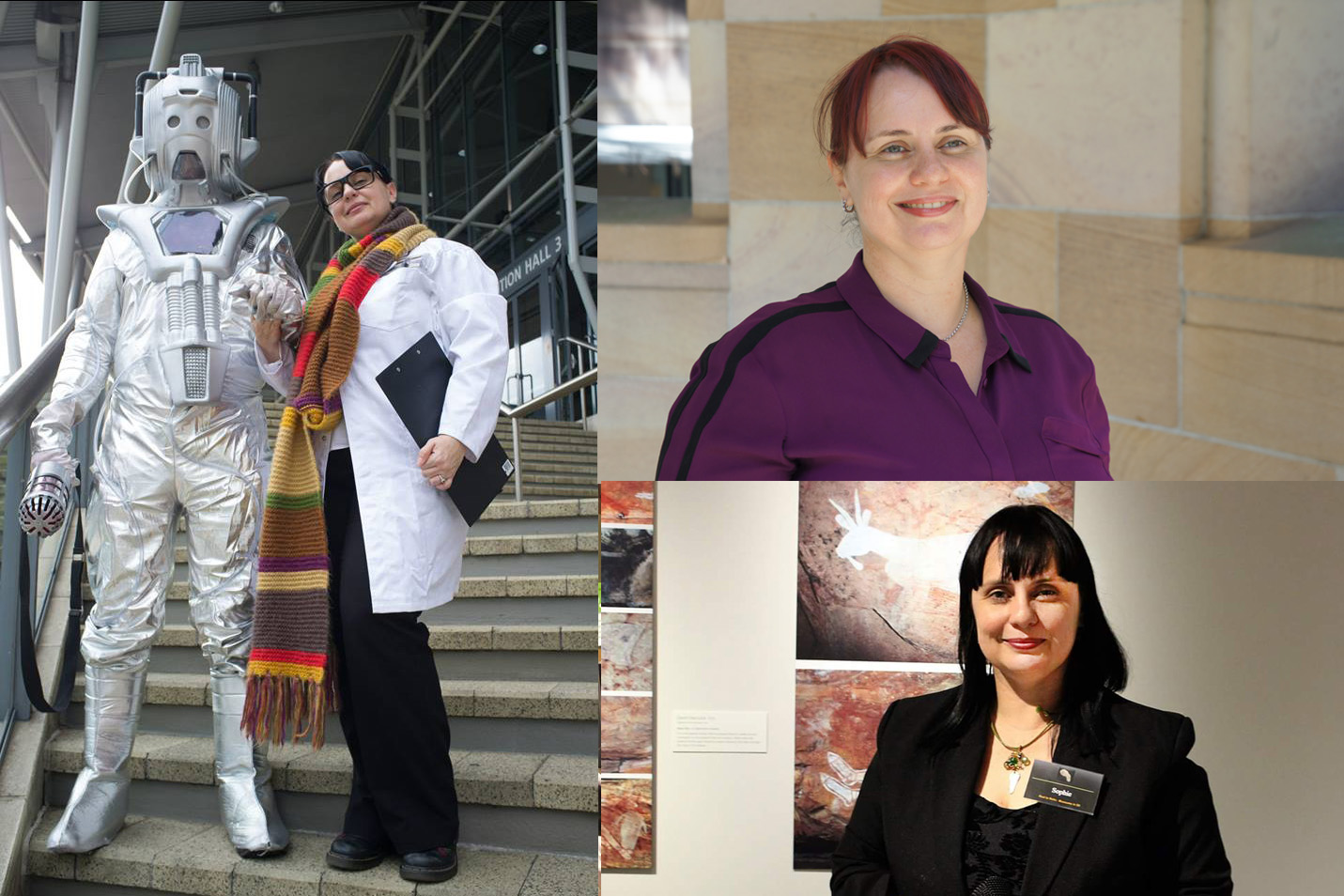 Left: cosplaying a Scientist (Supernova 2015) – me (as Osgood from UNIT off Dr Who with a Cyberman –Johnny Marvel Photography. Top Right: UQ profile image - photographer Michael Phillips. Bottom Right: At a UQ Science Communications event (3D Relics –: Museum in 3D, May 2016 UQ Anthropology Museum) where I was co-host for the evening.
Currently
After approximately five years in the sugar industry (SRA – Sugar Research Australia) as a Scientist and Laboratory Safety Representative, I commenced my studies in science communication focusing on GM crops. This led to a position with SRA as the Deregulation/Regulation Officer, bringing the first GM Sugarcane to market (it's in final trials currently). I loved Biosafety so much I moved to UQ to continue this form of communication helping scientists with their research, at UQ with safety and compliance, and my connection to the public science sphere by volunteering for events e.g. World Science Festival Brisbane and fortnightly at the Science Centre -Qld Museum.
My message to others
Opportunities like NSSS/NYSF can change your life. Jump feet first, study, travel, learn, make friends and be what you dreamt you would be or better - make a difference for yourself and others.