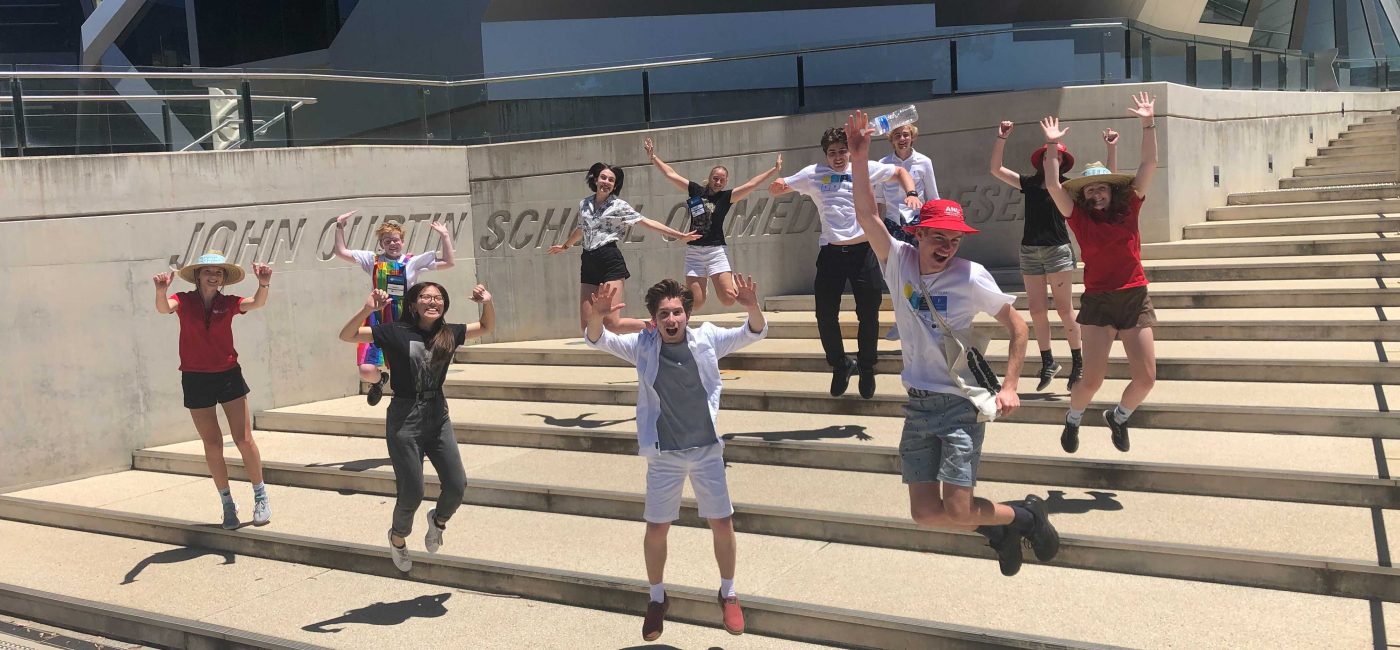 We asked 2022 NYSF Year 12 Program Staffie Lauren to share her experience at the 2021 program. Check out what she got up to on a typical day as a part of the program!
Online
9 am
I wake up, eat breakfast, and check the NYSF App for the schedule. I message my friends good morning and check what sessions they're doing.
11 am
I sign in to the first Zoom meeting of the day, a session about the future of science with Dr Liesl Folks (1984 NYSF alum; Senior Vice President for Academic Affairs and Provost and Professor, Electrical & Computer Engineering at the University of Arizona). She's an interesting person and very entertaining. I am inspired by her journey and how she's ended up where she is. My friends who are in the same session message me jokes, and we try to think of questions to ask her.
12:30 pm
The session ends, and it's lunchtime. I group video call with my friends while I eat my lunch. My friends who were in different sessions give me a highlight reel, and we swap notes.
1:30 pm
The next session starts, on venomous creatures with Associate Professor Jamie Seymour (toxicologist from James Cook University). He details all of the animals he's ever been bitten or stung by, and how their venom works. I am slightly surprised he is still alive! My favourite fact is that venomous animals evolve to adapt to any immunities to that their prey develop in response to their venom.
3 pm
The session ends and I debrief again with my friends. I do some of the optional games and activities on the NYSF app.
4 pm
The last session of the day starts, an interest-group-based trivia contest with our Staffies, Angus and Keeley. We don't win, and it's chaotic but super fun!
In-person STEM visits at the hub in Canberra, ACT
7 am
Angie (a friend staying with me for in-person visits) and I wake up and get ready to go to the Australian National University.
8:30 am
We arrive and Staffie Fatima teaches us a special NYSF riddle.
9 am
The ANU College of Engineering & Computer Science LENS Workshop session starts. We hear from the presenter about how he uses science communications to teach STEM to younger kids. He tells us how he made an Earth sandwich just by emailing random scientists on the other side of the world.
10:30 am
The first part of the session ends, and we sit outside with the presenter. We do a few more riddles. I'm pretty good at them.
11 am
The second part of the session begins, and we learn to use code to write music, and our presenter tells us about his time at university and what he hopes to do when he graduates.
12 pm
It's lunchtime. We buy food on campus and sit all together in a big circle on the grass. We invade a Chatime and wait half an hour for everyone to get bubble tea.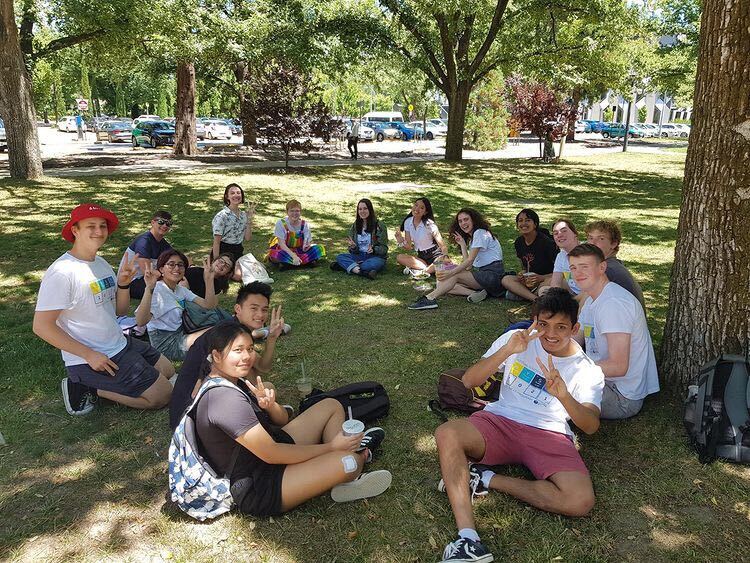 1:30 pm
We go to our second session, with the Australian Signals Directorate on coding code-breaking sequences. They have us write down made-up passwords and make the computer guess them.
4:30 pm
Session ends. Angie and I go exploring in the city and she gets us slightly lost.
6 pm
We meet up with a big group of participants for an unofficial NYSF dinner. We get burgers and iced tea, and I am exhausted but happy. I feel like I fit in.