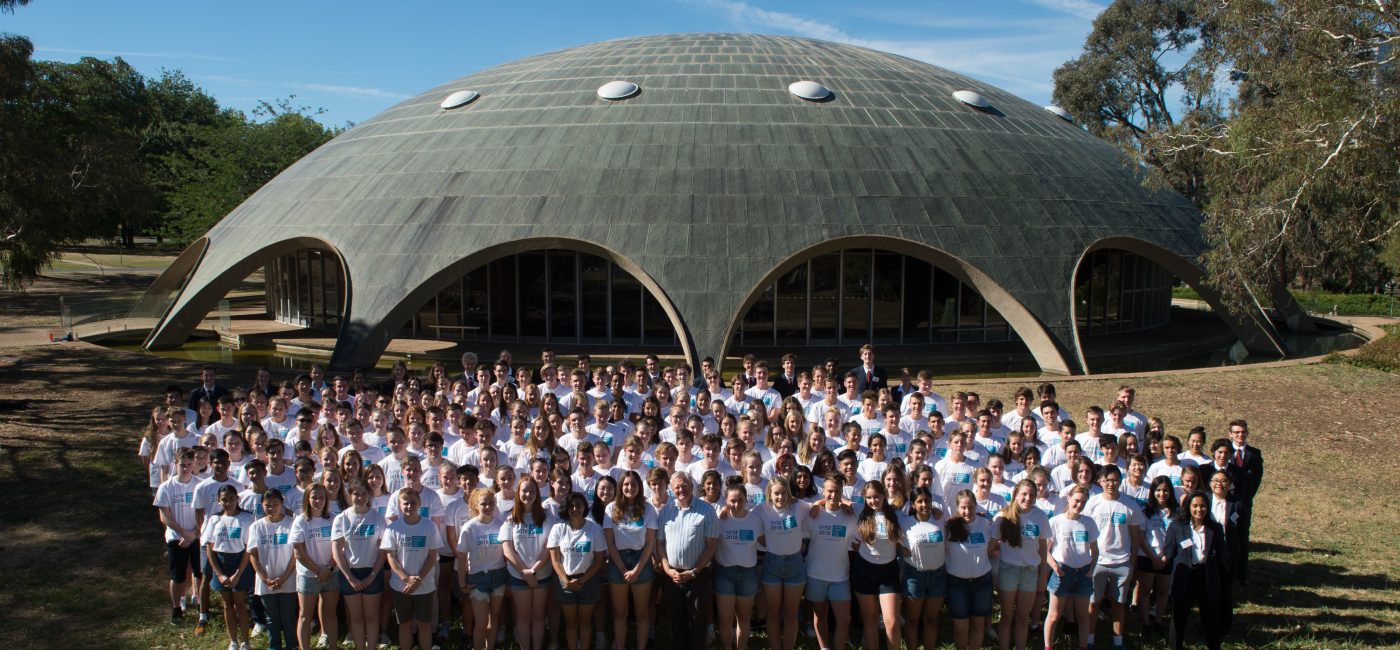 The architectural genius of this building is definitely one of the most fitting ways to begin the program, and to illustrate the incredible work of the Australian Academy of Science.
As part of the introductory day, the NYSF students attended a lecture by Professor Brian Schmidt AC, in the Shine Dome.
The students were first addressed by Ms Anna-Maria Arabia, CEO of the Australian Academy of Science (AAS). "Science is more a verb than a noun," she stated at the beginning of her address. She encouraged the students to get involved in the study and research of science – in short, the 'doing'. Her words were marked by her excitement that there were still so many bright students out there who are as passionate about science as she is. Ms Arabia also gave the students a short history of the Shine Dome and the AAS
"Science is more a verb than a noun," Ms Anna-Maria Arabia, CEO of the Australian Academy of Science
Professor Brian Schmidt AC , Nobel Laureate and Vice-Chancellor of the ANU then spoke to the students about his progression from his initial inclination to astrophysics, which led him to an incredibly fascinating topic for his PhD and finally, to the work that led him and his team to win the Nobel Prize. In this talk, the students learnt about the technical aspects of his work such as cosmic geometry, particularly the curvature and density of the universe. The analogies he used and his sense of humour made the lecture "really accessible for everyone, entertaining and fun for teenagers to understand," said Mia, a NYSF attendee from Brisbane.
Professor Schmidt inspired the students with his story of success and his attitude to his work. He even shared with them the process of "what happens when you win the Nobel Prize" so that they would be prepared when it was their turn! He urged the students to keep trying and keep thinking about science – "science is not black and white, it is a philosophy".
Another stand-out feature of his lecture in talking of the collaborations with other scientists, including the positive outcomes of having a growing number of females in this field.
Alice, an attendee from Wagga Wagga said that a message that stuck with her was "the power of scientists connecting" and how important it is for "different scientists to [build] on each other's knowledge". This message affirmed the long-term benefits of having programs such as NYSF that connect young science-inclined minds to create a network of positive contributors to society in the future.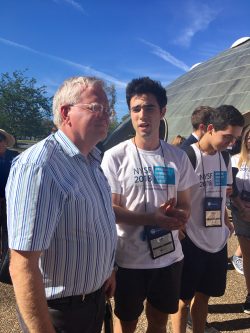 Aashritha Kumar, Communications Intern, NYSF Alumna 2014