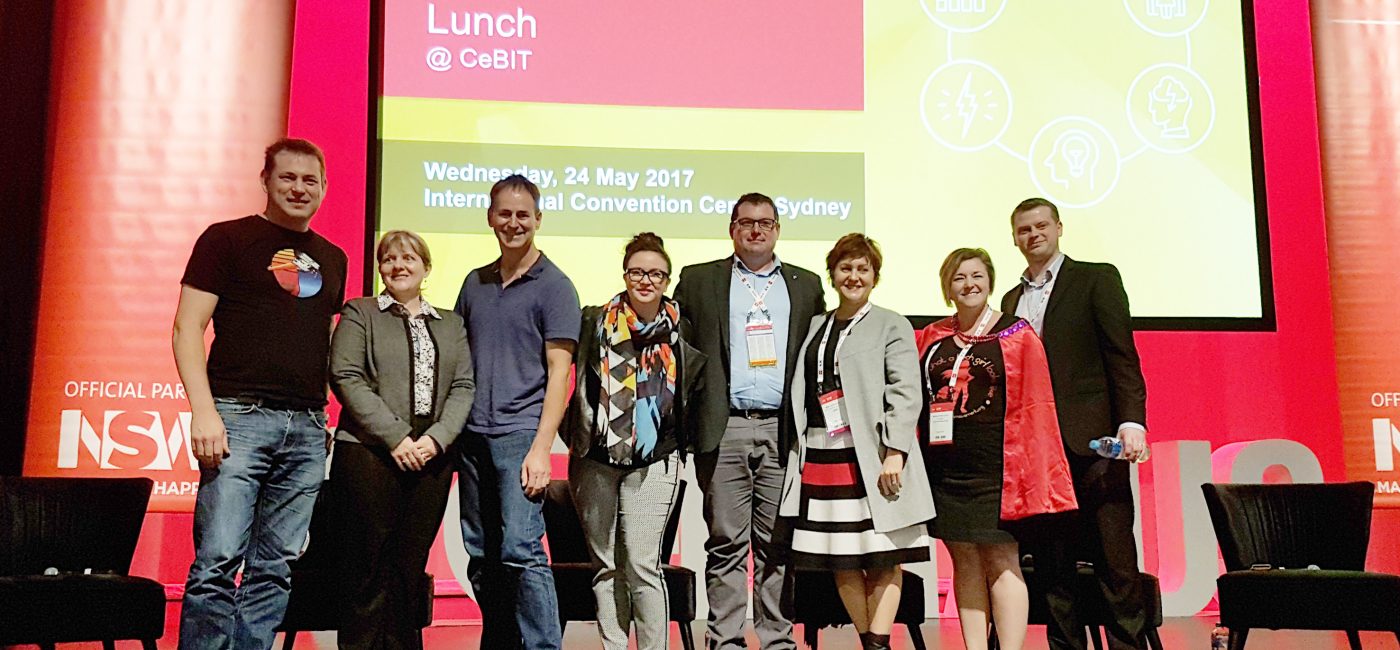 NYSF is keen to work with a partner in the IT sector
Inspiring the next generation of young people to develop science, technology, engineering and maths (STEM) skills was the subject of a Strategic Panel at the CeBit Australia 2017 conference this week in Sydney.
NYSF Chief Executive Officer, Dr Damien Pearce, participated in the panel which was moderated by Dr Marguerite Evans-Galea, the newly appointed Executive Director of the Industry Mentoring Network in STEM, (IMNiS), an ATSE program, and co-founder and CEO of Women in STEMM Australia. Other panellists were Alan Noble, Google Australia; Kelly Tagalan, CodeClub; Wade McDonough, Cuberider; William Raffe, University of Technology Sydney; Jenine Beekhuyzen, Tech Girls Movement; and Kim Hetherington, CSIRO's STEM Professionals in Schools.
The discussion ranged around future job prospects for young people in STEM fields more broadly, and IT in particular, and the importance of igniting passion early through innovative teaching practices, extra-curricular activities, connecting young people with mentors in industry while they are at school and university, and the key role that parents and family members play in influencing and supporting a young person's decision to continue in STEM studies beyond junior high school.
"For the NYSF, understanding the issues relating to IT sector workforce engagement is important, as there are many young people who are unaware of the opportunities in this sector."
"The NYSF is keen to work with a partner in the IT sector who can give some real life examples of study and work pathways for our young people."