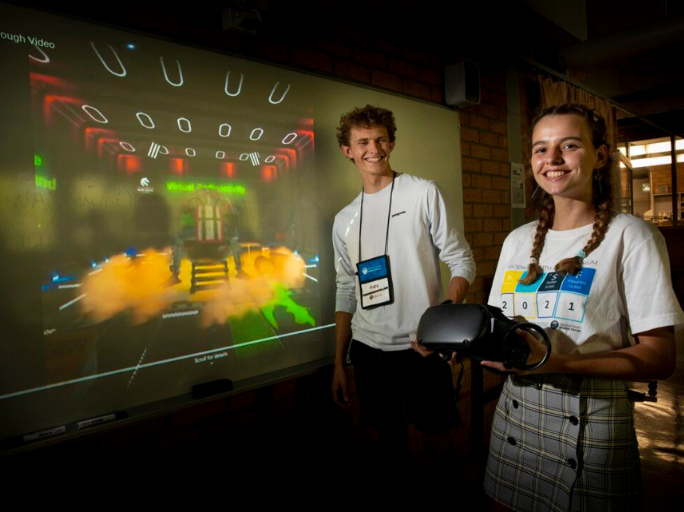 The National Youth Science Forum (NYSF) is delighted to announce a new three-year partnership with the University of Newcastle.
A globally recognised educational institution, the University of Newcastle is committed to solving the world's greatest problems. With state-of-the-art facilities at Newcastle, as well as the Central Coast, Sydney, Port Macquarie, and Singapore, the university is well placed to reflect the issues and opportunities relevant to the future of our regions and our world.
The Hunter is Australia's largest regional economy and home to a wide range of industries including defence, advanced manufacturing, health, education, tourism, agriculture, aquaculture and fisheries, mining and resources, power generation, and viticulture. The NYSF is delighted to be able to connect Australia's best and brightest science, technology, engineering, and mathematics (STEM) students with the study, training, and career pathways available in the Hunter region.
"We are excited about partnering with the National Youth Science Forum," said Professor Lee Smith, Pro Vice-Chancellor of the College of Science, Engineering and the Environment at the University of Newcastle.
"As the only regional university partnering with NYSF, we are proud of the amazing opportunities this partnership offers to inspire a new generation of burgeoning scientists in Newcastle and the Hunter Region."
Changes to the 2021 NYSF Year 12 Program due to COVID-19 enabled the NYSF to pilot in-person activities in rural and regional areas. The University of Newcastle hosted a successful regional hub for NYSF Year 12 Program participants for the first time in January 2021.
NYSF CEO Dr Melanie Bagg welcomed the University of Newcastle to the NYSF's diverse and supportive partner community. She said the ongoing collaboration will enable NYSF Year 12 Program participants to explore the excellent STEM opportunities on offer in the Hunter region of New South Wales.
"Our programs connect students from all over Australia with a wide variety of rewarding and inspiring study and career options in the STEM sector and related industries. It is vitally important that young people learn about STEM opportunities and the many industry jobs available close to home as well as nationally and internationally," said Dr Bagg.
We thank the University of Newcastle for their support and look forward to collaborating on the NYSF Year 12 Program over the next three years.
If you would like to find out more information about becoming an NYSF partner, please contact our Partnerships and Alumni team by emailing partnerships@nysf.edu.au.
Image credit: Peter Stoop | Newcastle Weekly - NYSF 2021 Year 12 Program participants during a virtual reality experience at The University of Newcastle.