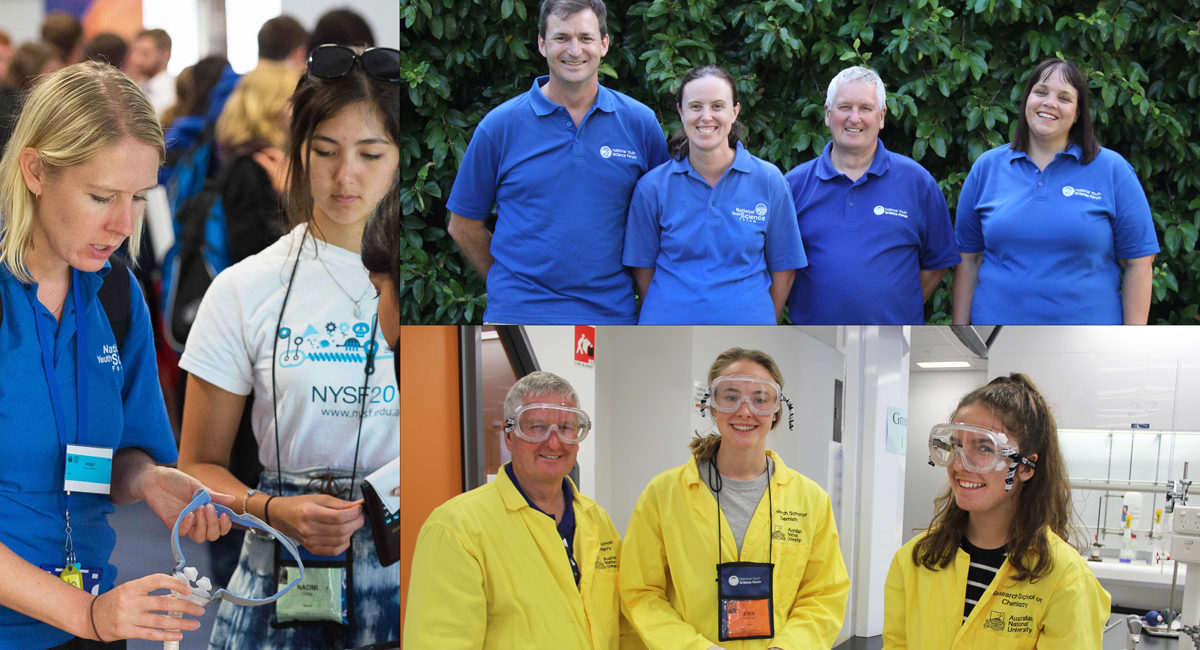 The role that Rotary clubs play in supporting the NYSF can not be over-stated
Members of local Canberra region Rotary clubs were integral to the establishment of the NYSF in 1983 (then known as the National Science Summer School).
Today, Rotary clubs around Australia continue to play a key role in supporting the NYSF to deliver its mission, by conducting selections for the NYSF Year 12 Program.
As a first step, students can elect to approach Rotary clubs in their area to ask the club to endorse their application to attend the NYSF Year 12 Program.
Endorsement does not mean the club is required to fund all or any part of the student's attendance at the Program. However, often clubs can help and the club should make it clear to the student at this stage whether the club will provide no, some, or all financial support if the student is successful in being selected to attend.
ENDORSEMENT DOES NOT AUTOMATICALLY EQUAL FINANCIAL SUPPORT OF ANY STUDENT.
To support the NYSF Year 12 Program opportunity, Rotary clubs can:
Contact their local schools' science departments to make them aware of the NYSF opportunity for current year 11 students.
Respond in a timely manner to student inquiries about gaining endorsement for their application to attend the NYSF Year 12 Program. Not responding quickly means a student is left in limbo, so clubs should be mindful of this.
Meet with students for a brief interview, and then simply endorse their application to the Rotary District selection process by signing the Rotary Endorsement Form and returning it to the student.
Support students who are successful in gaining selection by either contributing to the cost of participating in the program or helping them to raise funds by contacting local businesses or supporters who could contribute.
To be clear: there is no limit to the number of students that a Rotary club can endorse for District Selections and: it is not compulsory for Rotary clubs to offer funding for participation in the NYSF for the students they endorse.
However, clubs must discuss with students the level of the financial contribution available — if at all — when endorsing applications. This avoids confusion and disappointment, and families then understand the level of their own financial contribution. Students from disadvantaged and diverse communities are encouraged to speak with their club about their situation. Information on your nearest Rotary club is here.
It may also be possible for a Rotary club to combine with other clubs that may wish to contribute financially to support one or more students. There are many instances where smaller clubs are combining to share the costs of supporting students.
A Rotary Club should consider the students' interest in attending the program as grounds enough for endorsement. All students interested in applying should have the opportunity to progress to district selections.
District Selections is then the time for Rotary to consider the following points when reviewing students' applications for the NYSF Year 12 program:
Is the student able to demonstrate a genuine interest in science, technology, engineering and maths (STEM)?
Does the student have other interests – not solely academically focused?
Will the student benefit from attending the NYSF? Are they already on the STEM path? Would another student benefit more by learning about study and career options?
Will the student contribute and give back to the NYSF, and the wider community?
The focus for selection to attend the program is on identifying diverse, motivated, and inspired students who will be enriched by attending, opening up their understanding of STEM study and career options.
A brief note: What is science?
The NYSF does not subscribe to a hierarchy of scientific endeavour – no one form of science should be regarded as being better than any other. The choices that a young person makes about their future should be theirs, and supported by offering opportunities to be well informed. This is what the NYSF programs do well.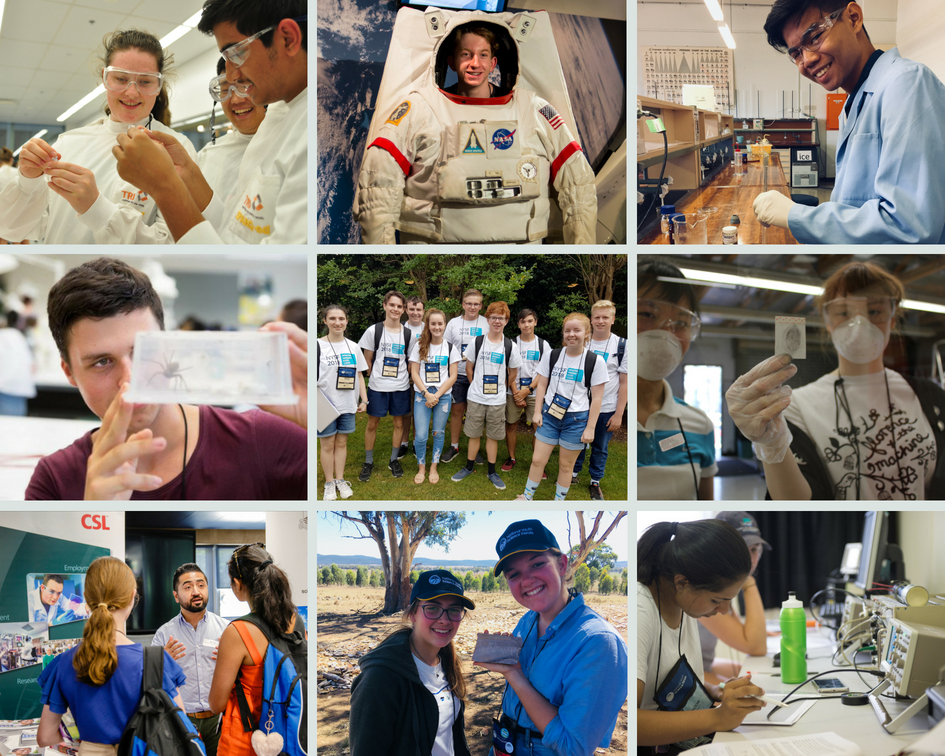 At the NYSF, the physical sciences (physics, chemistry, earth sciences, ecology, oceanography, geology, and astronomy) are considered equally to life sciences (biology, zoology and botany) and applied sciences (engineering, IT, medical, biomedical, health care, education, mining and aerospace) – as well as all of the varieties of science that fall between the cracks, or the collaborative initiatives that bring streams of scientific endeavour together and make it such an exciting place to study and work. It is important in assessing an application that personal or professional bias is set aside, and one's own beliefs or interests do not impinge on assessing an application.
During January, members of Rotary are encouraged to be involved in the NYSF Year 12 Program through a number of volunteer opportunities. Further information is available here.