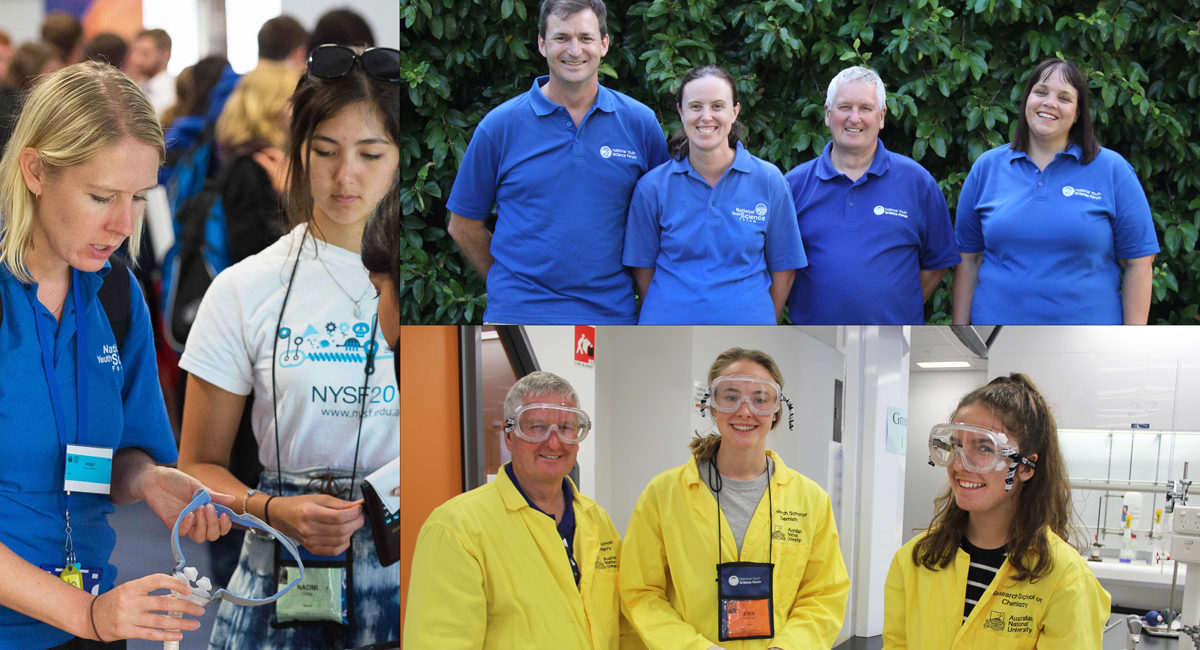 The role that Rotary clubs play in supporting the NYSF can not be over-stated
Members of local Canberra region Rotary clubs were integral to the establishment of the NYSF in 1983 (then known as the National Science Summer School).
Today, Rotary clubs around Australia continue to play a key role in supporting the NYSF to deliver its mission, by conducting selections for the NYSF Year 12 Program.
Rotary clubs interested in supporting a student to attend the NYSF Year 12 Program should:
Contact their local schools' science departments to make sure there is awareness of the NYSF opportunity for current year 11 students.
Field enquiries from students who are keen to gain endorsement for their application to attend the NYSF.
Interview applicants for suitability to participate in the NYSF, and endorse their application to the Rotary District selection process.
Support students who are successful in gaining selection by either contributing to the cost of participating in the program or helping them to contact local businesses or supporters who could contribute.
There is no limit to the number of students that a Rotary club can endorse for District selection. It is not compulsory for Rotary clubs to offer funding for participation in the NYSF for the students they endorse. However, clubs must discuss with students the level of the financial contribution available — if at all — when endorsing applications. This avoids confusion and disappointment, and families then understand the level of their own financial contribution. Students from disadvantaged and diverse communities are encouraged to speak with their club about their situation. Information on your nearest Rotary club is here.
When a Rotary club interviews applicants, it is necessary to consider the following points:
Is the student able to demonstrate a genuine interest in science, technology, engineering and maths (STEM)?
Is the student open to new ideas? Do you have a method for assessing this?
Will the student benefit from attending the NYSF? Are they already on the STEM path? Would another student benefit more?
Will the student contribute and give back to the NYSF, and the wider community?
During January, members of Rotary are encouraged to be involved in the NYSF Year 12 Program through a number of volunteer opportunities. Further information is available here.