"Over all, I have found ANU a great place to nurture my passion for science and have had a really exciting start to my first year of university."
We are getting close to our 2019 January sessions and National Youth Science Forum (NYSF) 2017 alumna Jaslin O'Connor reflects on her time at the NYSF and how it affected the decisions she has made during her first year at university.
"I attended the NYSF as a student in 2017, and since attending the January session I have helped facilitate session C of 2018 as a Student Staff member (otherwise known as a staffie) and will be returning once more in 2019 to do the same. To say the NYSF has changed my life would definitely be an understatement.
The science was always going to be amazing, and indeed it was, however heading into my student session I never expected to make so many amazing connections that have and continue to have an impact on my life almost two years on.
Since attending the forum in January of 2017 I was awarded Student of The Year for my year group and was also awarded the Science Faculty award at my year 12 graduation. More recently I have started university, been offered a position at a major IT company and so much more.
I am currently studying a Bachelor of Science at the Australian National University, majoring in Biochemistry. After attending NYSF I realised there were so many career opportunities I had never considered and for that reason I have decided to go with a rather broad degree which should offer me many pathways in the future. Before NYSF I thought I was only interested in biology, yet after completing the program I realised I also loved chemistry. This caused me to make the decision to study both year 11 and year 12 chemistry in my final year of schooling – although difficult jumping into year 12 chemistry with no knowledge of what a mole is, it was a decision that I wouldn't change. I have really enjoyed my time at ANU so far! I am currently taking biology, chemistry, psychology and criminology courses. I have really enjoyed the opportunity to take elective courses within my degree, as this has allowed me to explore niche subjects that are not offered in school. The courses are taught in a way that combines both practical and theoretical learning, which allows us to further cement the content taught in lectures, and being able to do this in the amazing facilities on offer certainly helps too.
Aside from academics, ANU offers so many ways to get involved such as all of the different society's, clubs, sports groups and study groups. Over all, I have found ANU a great place to nurture my passion for science and have had a really exciting start to my first year of university. After further studies I am currently hoping to become a Forensic Scientist specialising in counter-terrorism with the Australian Federal Police (AFP), with secondary school teaching possibly appearing in the future as well.
Volunteering for the NYSF has and continues to be extremely rewarding. My goal as a staffie was to create the same experience I had for at least one other student, and I am so grateful that at such a young age I have had the opportunity to do just that. Being able to fuel a passion for science in Australia's future science leaders has certainly been a privilege."
For all new students about to embark on the NYSF I would say savour every second but remember that after the two weeks it doesn't just end, NYSF becomes a lifestyle."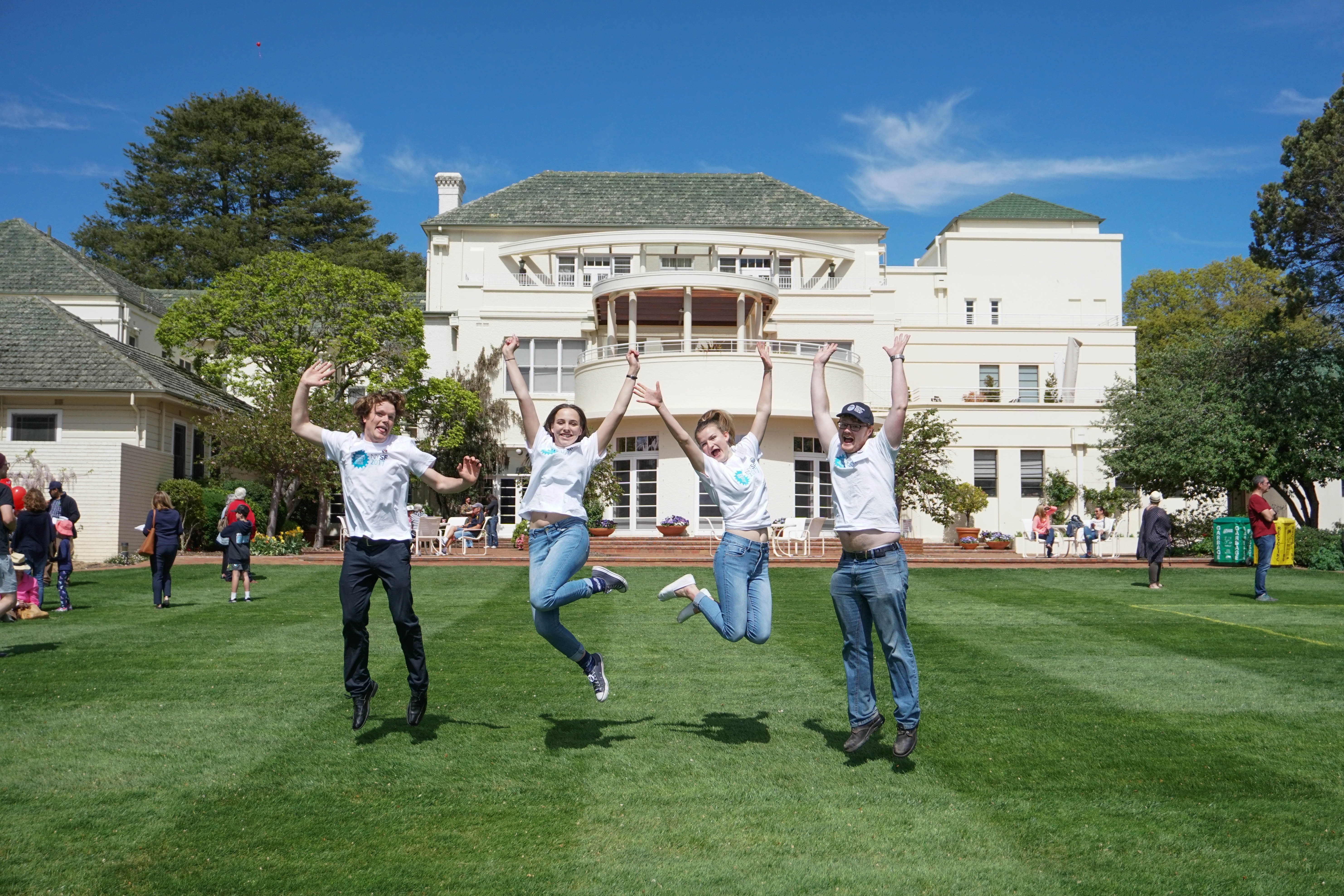 For information about the NYSF Year 12 Program click HERE.